Laboratory furniture solutions From InterFocus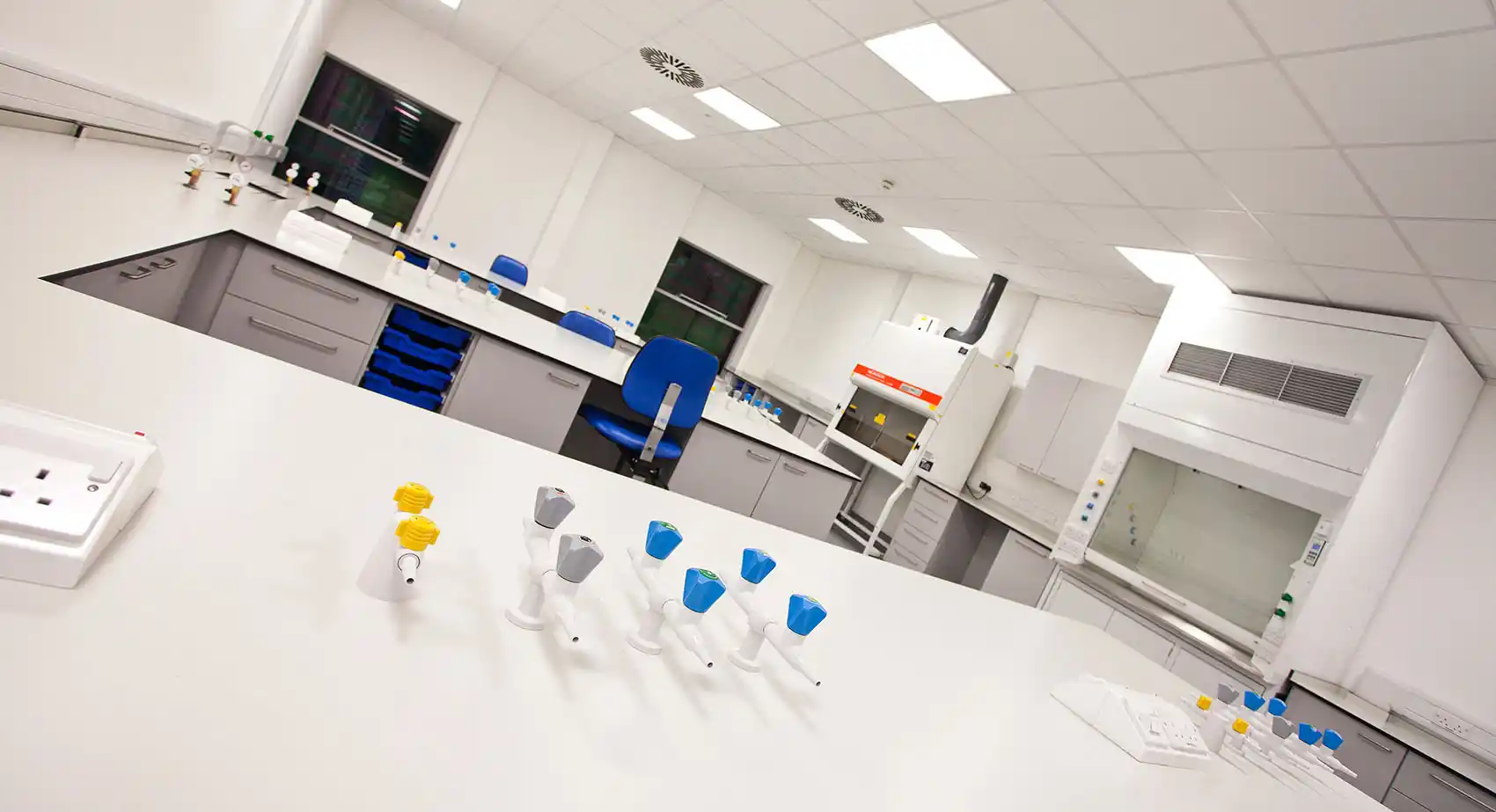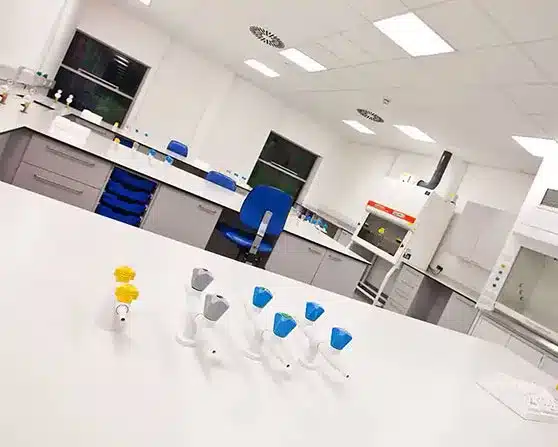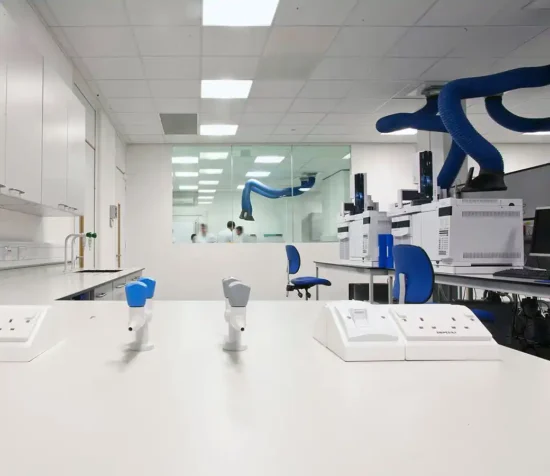 WE ARE MORE THAN JUST a Laboratory Furniture MANUFACTURER
A COMPLETE TURNKEY SERVICE FOR YOUR NEW LAB PROJECT
InterFocus is a leading lab furniture manufacturer based in Cambridge. We specialise in providing complete laboratory refurbishments and full laboratory turnkey solutions throughout the UK and beyond. Whether you have an existing laboratory that needs a refresh or you are looking at a complete turnkey project for a new or existing building, InterFocus has a laboratory solution for you.
Our company specialises in providing premium lab furniture solutions that are designed to meet your unique needs, we have everything you need to create an efficient and functional laboratory environment.
Leading the way in laboratory design and build right across the country
Why choose us as your next lab project?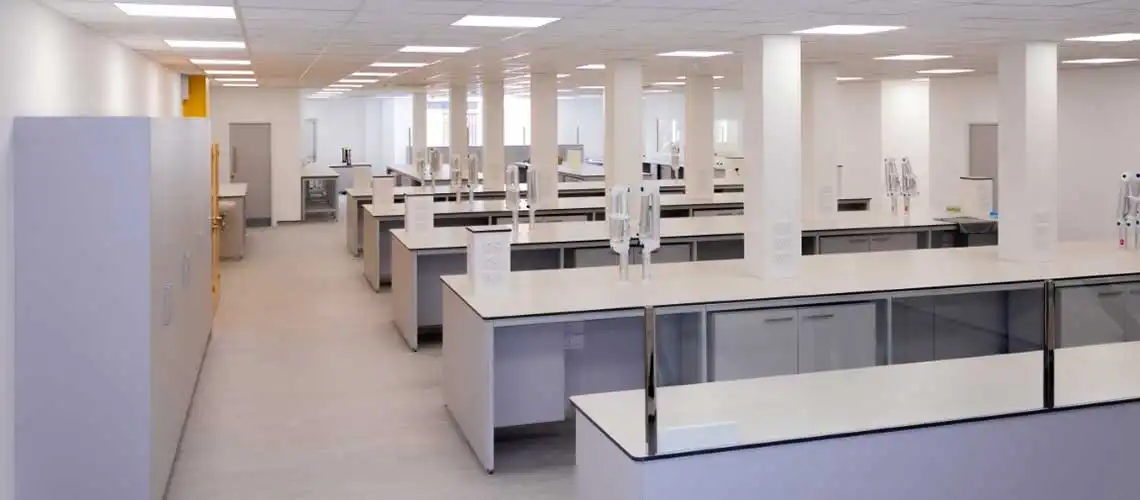 Our furniture is crafted using the highest quality materials, ensuring durability and long-lasting performance. You can trust that our products will withstand the demanding requirements of your laboratory while maintaining their functionality and aesthetic appeal.
versatility and functionality
We understand that every laboratory has specific requirements. That's why we offer customisation options for our furniture. Whether you need a specific layout, size, or color, we can tailor our products to match your exact specifications.
We prioritise safety in the laboratory environment. Our lab designed furniture meets or exceeds industry standards and safety regulations. With our furniture, you can have peace of mind knowing that you are providing a secure workspace for your staff.
InterFocus furniture is designed with ergonomics in mind, prioritising comfort and efficiency. We believe that a well-designed workspace enhances productivity and reduces the risk of work-related injuries. Our furniture solutions provide optimal ergonomics, ensuring that your staff can work comfortably and efficiently.
transform your laboratory
Transform your laboratory into a cutting-edge workspace with our exceptional furniture. Browse our selection today and experience the difference that high-quality, customisable, and ergonomic lab furniture can make.
Get in touch
today to discuss your laboratory needs and let our expert team assist you in creating the perfect laboratory setup.
Based just outside of Cambridge our furniture manufacturing facility spans two buildings and hosts modern Homag machinery including a beam saw, edge banders and CNC machines
Using Revit we are able to collaborate on BIM projects using our extensive library of laboratory designed furniture and frame systems using BIM level 2 families
Providing extensive M&E services, including design and installation of HVAC systems and specialist gases for you new laboratory project.
IN-HOUSE LABORaTORY DESIGN
PROFESSIONAL LAB INSTALLERS
Our installation teams offer a dedicated professional service with a meticulous level for detail, ensuring your laboratory will last the test of time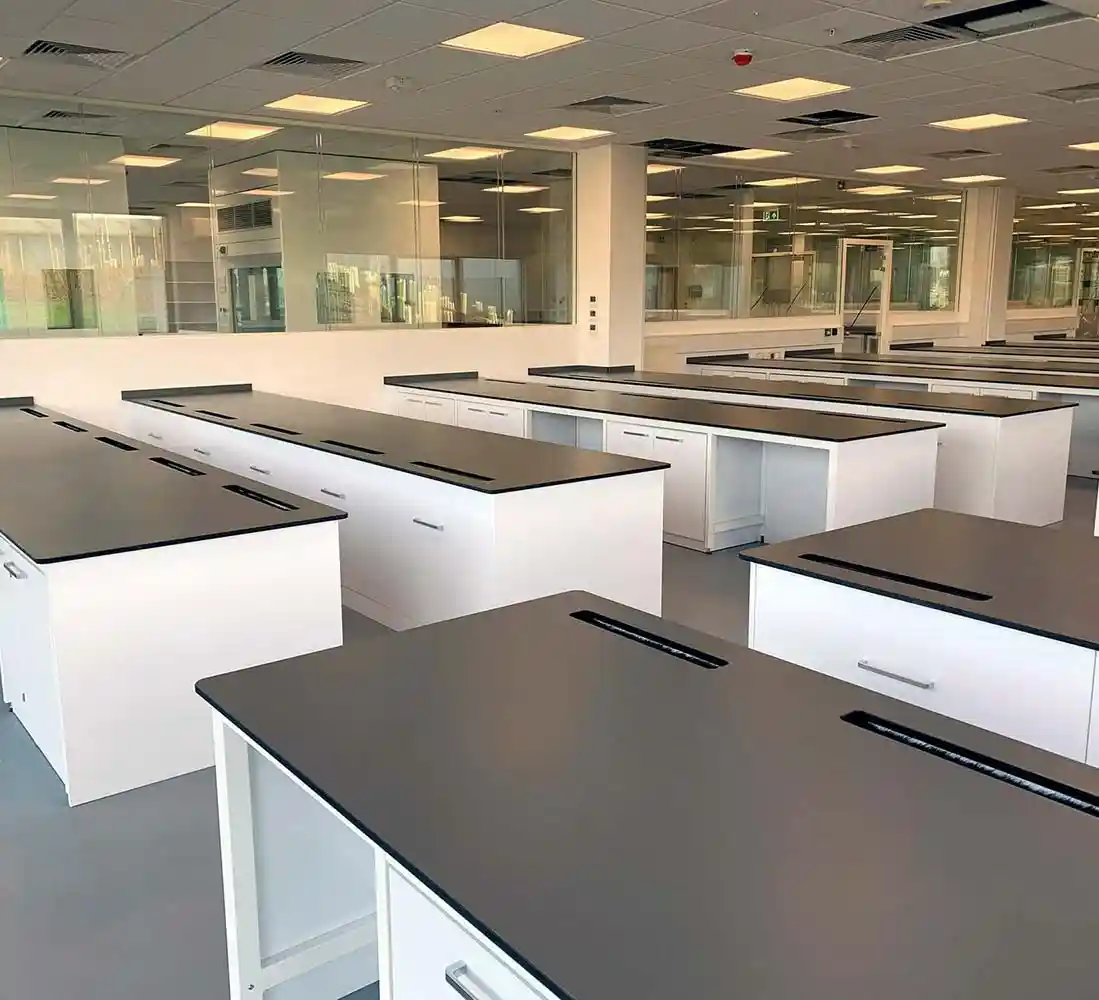 We are Not Just Any Lab Company
From Concept to Completion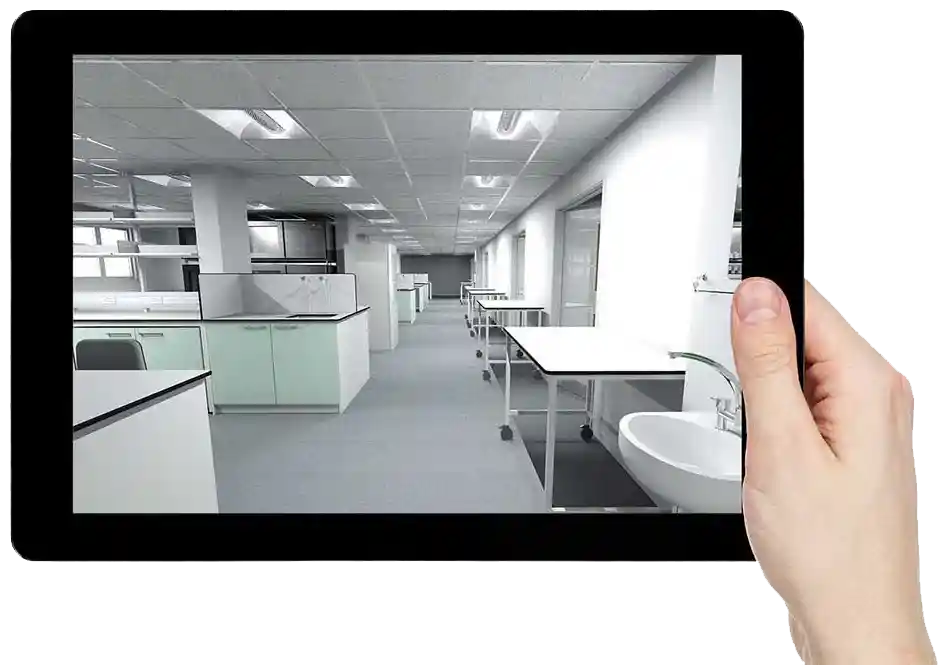 Building and designing
 a new laboratory is no easy task. At InterFocus our aim is to make building your new laboratory as smooth as possible
Complete Service Approach
As a leading laboratory furniture manufacturer, our full-service approach to your new laboratory  means we look after every element of your project
Some of Our Previous Projects
Check out our case studies to see what we can do for you
Advanced Manufacturing & Design
From photo realistic 3D laboratory design to the high quality materials used during the manufacturing process, our laboratory furniture is designed to provide the optimum in functionality and cost
From Conception to completion
It is important to us to make even the most complex project pain-free for our customers. Our 
experienced project managers
 ensure the project runs on time and on budget
With Our Design Team Onboard
WHY NOT Visit Our Showroom and Factory
We always welcome visitors to view our manufacturing process and to see our product range within our modern showroom. Its the ideal opportunity to meet the team and discuss your project in more detail. We look forward to meeting you and discussing your next project.