INDUSTRIAL |  RESEARCH | TEACHING  |  MEDICAL
Mechanical & Electrical Design Lab Solutions
lab solutions without compromise
Mechanical and electrical Design and Build Solutions
The correct Mechanical and Electrical design is an essential part of the laboratory project. At InterFocus we can provide a cost-effective design solution to meet your requirements, budget and environmental impact.
We have many years' experience providing complete design and build solutions in the laboratory industry and we know what our clients need.
Our design team and project team will coordinate with all the contractors involved in the project to ensure a smooth installation and to overcome any site issues as they arise in a timely manner with low impact. InterFocus can provide some or all of the services below as part of our comprehensive Laboratory design and build service: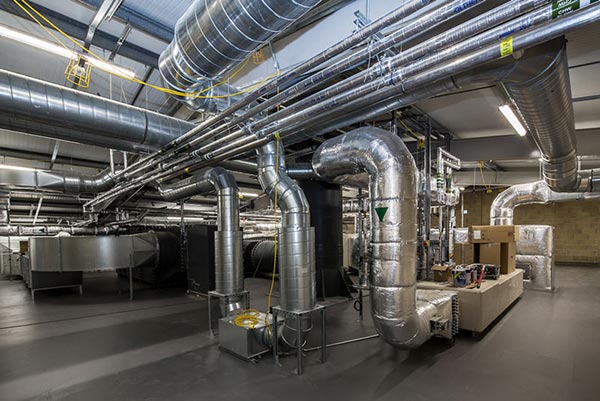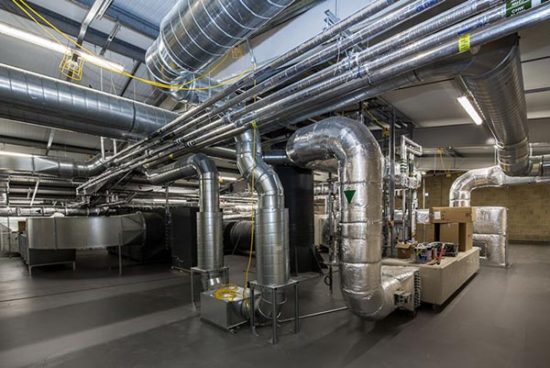 Mechanical and Electrical Design and Build Services
Emergency lighting Systems
Lighting and Lighting control
Generator and UPS backup
Heating Systems
Specialist Laboratory Gases
Gas Storage and Delivery
Stability testing chambers
Security Access control
Alarm Systems
CCTV
Fire Protection Systems
HVAC, General Air handling
Fume Extraction and Filtering
Data and communications
We have a team of certified experts who can install all your cabling needs, from sockets and switches to distribution boards. As a full service furniture supplier we believe it is essential to offer all the extra on-site services to deliver a result that our customers can use straight away.
All our electricians are fully NICEIC and JIB qualified and can help ensure your lab is finished to a high safety standard.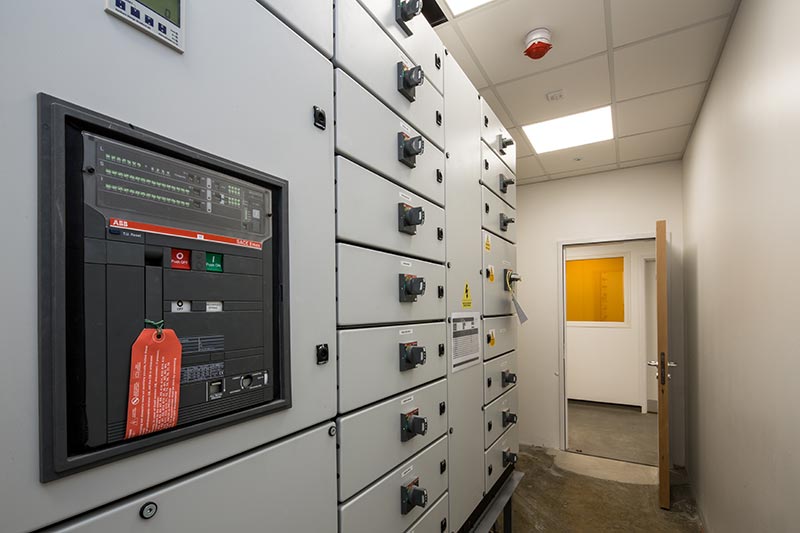 Air Conditioning and Air Makeup
In every busy lab, the heating, ventilation and air conditioning play an important role. Whether you are a university, pharmaceutical, government research facility, hospital or school we will have the right ventilation system for you. Our team of qualified engineers take into account your needs and understand how important it is to maintain good air quality, as well as ensuring the design of your system is cost-effective.
We ensure all our laboratory ventilation systems both improve air quality and create an improved working environment. We do this by taking into account any associated acoustics alongside the required number of air changes per hour.
The installation of gas systems into your laboratory needs the utmost care and consideration. Our team of fully qualified experts can look after all your specialist gas needs. We design, install and maintain laboratory bottled gas systems and bulk storage for schools and companies alike.