Why you need an IPS station
Safety is the first concern
Every lab that uses chemicals and other potentially hazardous substances needs an emergency eyewash and safety shower station. Should a user of the lab accidentally splash their eyes with a substance, the eyewash station is used to wash their eyes before further medical attention is sought.
Our experienced team of designers and installers can fit an emergency station in any laboratory environment. Whether you need an eyewash or emergency shower, you can be assured that all our fittings are designed to integrate with your lab design and furniture.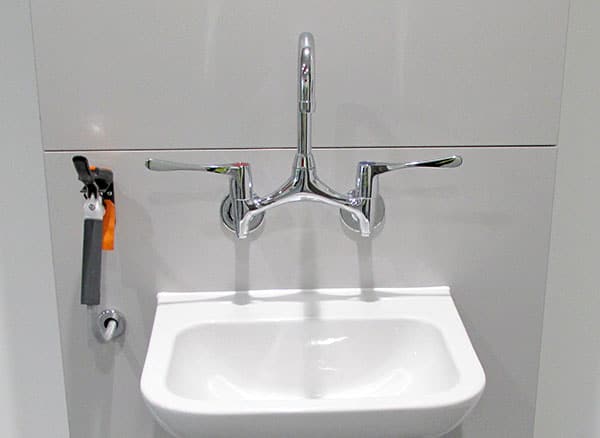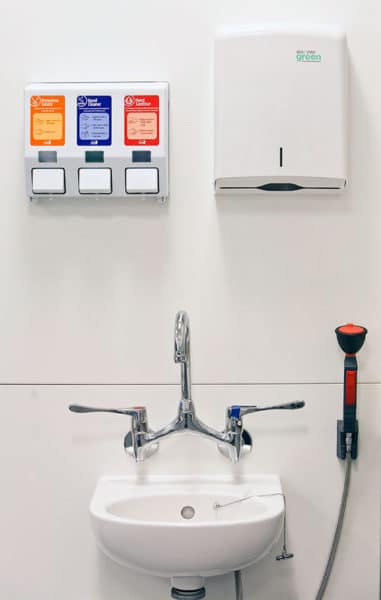 Meeting your users' needs
There are various types of eyewash stations and shower systems on the market. Our experienced team will advise you on which installations will be best suited to your laboratory environment and the needs of your users. Recommended equipment may include:
Eyewash stations: These are designed to wash chemicals or hazardous substances from a user's eyes, before they seek further medical help. Typically, it is recommended that a user washes their eyes for a minimum of 15 to 20 minutes before obtaining further treatment.
Eyewash bottles are also sometimes kept in labs, allowing the user to very quickly flush their eyes with water following an injury. However, they are supplementary rather than a replacement for a proper eyewash station, where the user will be able to wash their eyes for the minimum required length of time.
Safety showers: These wash both the head and body, should the user have greater exposure to the hazardous substance. The showers are typically high pressure and consequently not suitable for washing the eyes.
Drench hoses: These allow the user to spray a specific spot on their body that has been exposed to the hazardous substance. They are useful for users who cannot use a regular eyewash station, or for instances where the eyewash station and shower station is not available.
InterFocus Bespoke IPS Emergency Wash Stations
Emergency Shower Stations
Emergency Eye Wash Stations
Designed to Integrate
Easy to remove panels to access services
Varying heights (low level and full height, floor to ceiling)
Choose from Melamine, Laminate or Trespa materials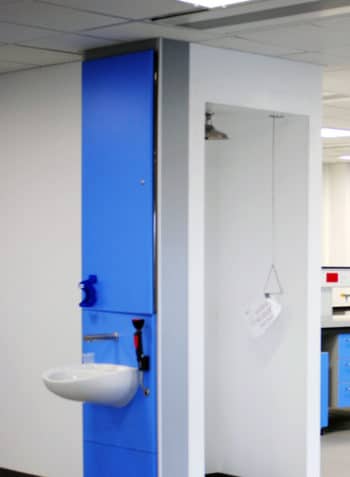 Contact us today to discuss your requirements for IPS stations on your project