INDUSTRIAL |  RESEARCH | TEACHING  |  MEDICAL
We are one of the UK's leading manufacturers and installers of laboratory and educational furniture founded in 1988. With over 30 years' experience of constructing and refurbishing labs, we work across the educational, healthcare, pharmaceutical and industrial sectors. Our full-service approach means we look after every element of installation, from design and manufacture to fitting and the associated services.
Our dedicated project managers ensure even the most complex lab refurbishment is easy, efficient and delivered on budget. We know that minimal disruption is important to our customers. By having our own manufacturing facility we are able to deliver projects quickly and efficiently. We can also install labs on a rolling basis or in phases to reduce the shutdown period of your laboratory.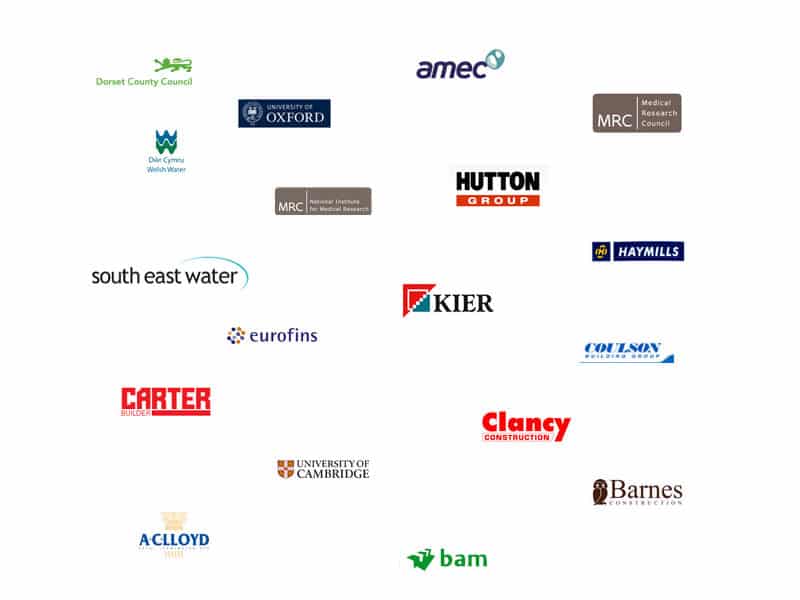 We work with universities, schools, hospitals, research and industrial labs. We also work with main contractors, delivering expertise for the final stages of renovation or construction projects.
We are often asked to partner with architects, project management companies and design agencies to ensure that any design works in harmony with a fully functional lab.
Were did we come from as a Business
InterFocus is a privately owned business. Born out of serving Cambridge University and Cambridge Science Parks, we now complete projects all over the world.
We feel privileged to have worked with some of the most prestigious hospitals, universities and research facilities in the UK.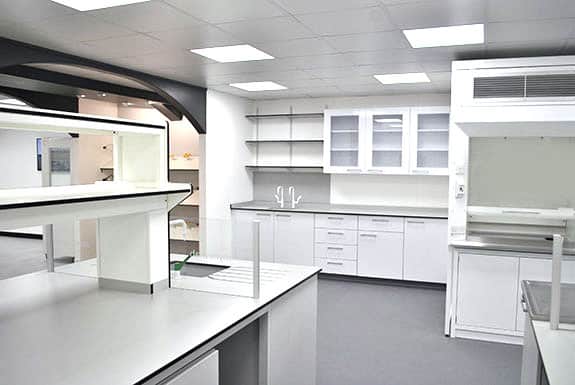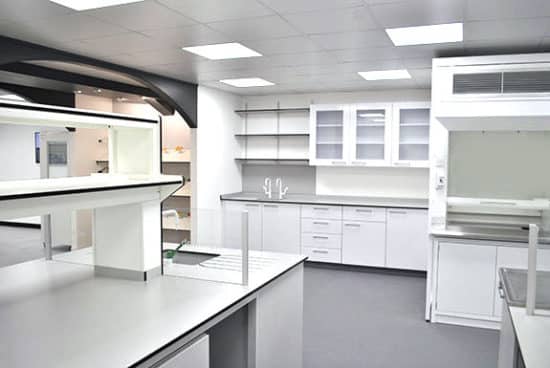 How do we achieve quality and Affordability
We are very proud of our own manufacturing facility which champions UK manufacture and gives us unrivalled flexibility for our customers. Having state-of-the-art equipment enables us to not only produce the highest quality product, but also ensure we are able to offer it at competitive prices.
Our laboratory showroom is open to you to come and experience the range, our product quality and the variety of options first hand. In addition to the furniture you can see the ancillary items we offer and have the opportunity to meet our design and project management teams.
Sustainability and the Environment
We want to reduce our carbon footprint and make sure our suppliers are also doing their part to protect the environment. We review our processes from design to on-site staff to work efficiently and minimize our impact on the environment. It's important to us to protect the planet's resources, so we carefully consider our practices and operate ethically.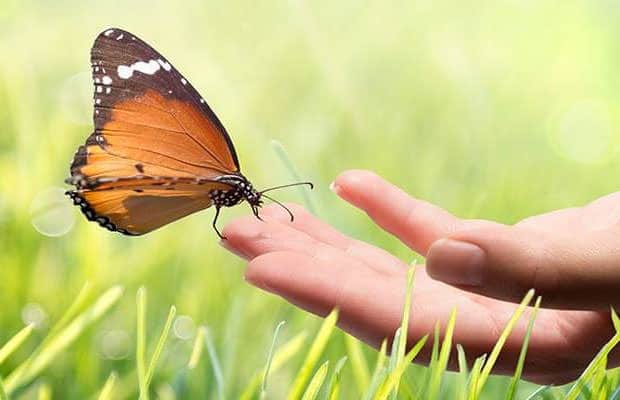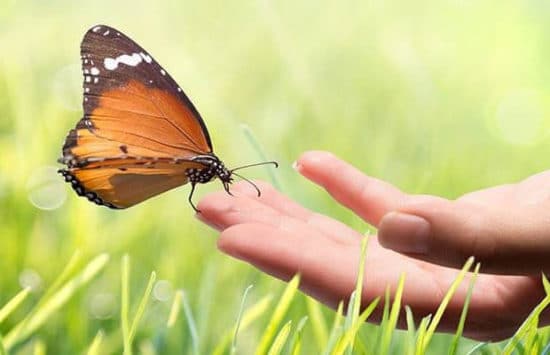 BUILDING LABORATORY FURNITURE SOLUTIONS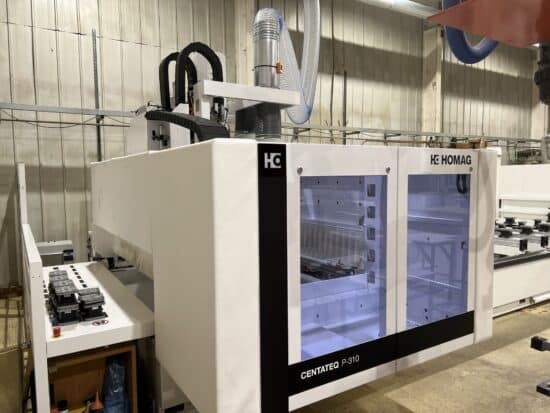 The safety and security of our projects is of utmost importants. We are proud of the accreditation's we have received; they not only benefit the company, but most importantly, our customers. You can commission InterFocus with the peace of mind that we adhere to the very latest standards, constantly improve our performance and maximise the sustainability of our products and processes.

ISO 9001:2008 is the internationally recognised standard for quality management of businesses. Our certification reassures our customers that InterFocus is fully committed to quality by continuously undergoing the scrutiny of an accredited third party certification body. More information on ISO 9001:2008 can be found on the QAS International website.

The internationally recognised ISO45001 certification shows that InterFocus is committed to continual improvement in health and safety performance. We also comply fully with legislation through maintenance of an Occupational Health and Safety Management System (OHSMS). More information on ISO 45001 can be found on the QAS International website.

ISO 14001 is an international standard that provides a framework for InterFocus to control and improve environmental performance via an Environmental Management System (EMS). More information can be found on the QAS International website.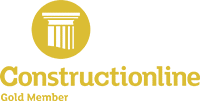 Constructionline provides an up-to-date register of pre-qualified suppliers for construction contracts. They pre-qualify all suppliers to government standards, and maintain relationships with a range of industry, ePurchasing and government partners to ensure that they remain relevant to procurement professionals within the construction industry.

As part of our constructionline gold accreditation we are please to have been awarded Acclaim SSIP accreditation.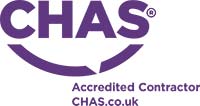 CHAS is a health and safety accreditation scheme for the construction industry, and often acts as a type of pre-qualification during the tender process. Some buyers will require CHAS to be gained before they will allow you to tender, and this is being seen more often in public procurements such as for councils, schools and other public sector bodies.

We are registered members for considerate constructor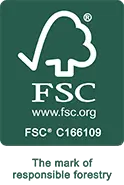 We are FSC® certified No: C166109

NICEIC is the UK's leading voluntary regulatory body for the electrical contracting industry. It has been assessing the electrical competence of electricians for over fifty years and currently maintains a roll of over 26,000 registered contractors.
InterFocus is pleased to have been awarded Cyber Essentials certification.