INDUSTRIAL |  RESEARCH | TEACHING  |  MEDICAL
IFlexx® Modular
Laboratory Benching System
modular laboratory benching solution from interfocus
iflexx® modular bench system
The iFlexx modular benching system from InterFocus offers a truly modular approach that provides a flexible and versatile solution for your laboratory workstation and equipment needs. 
Specifically, the system consists of a range of interchangeable components that can be easily configured to suit your requirements. Moreover, the modular design allows for easy installation, expansion, and reconfiguration as your needs change over time. 
Additionally, the system is built to last, with robust materials and high-quality construction that ensure durability and longevity. In short, the iFlexx modular benching system is an excellent choice for laboratories seeking a customizable and adaptable solution for their equipment and workstation needs.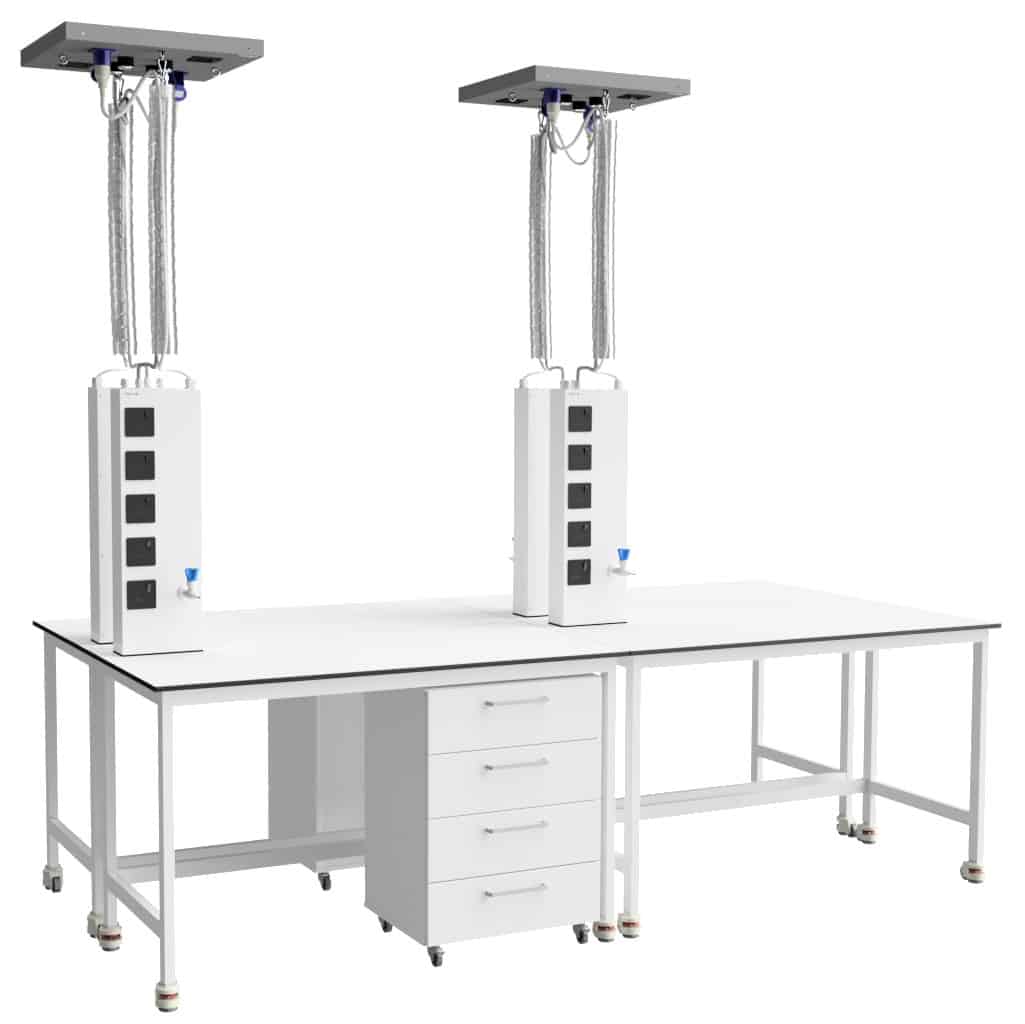 what is the iflexx modular laboratory system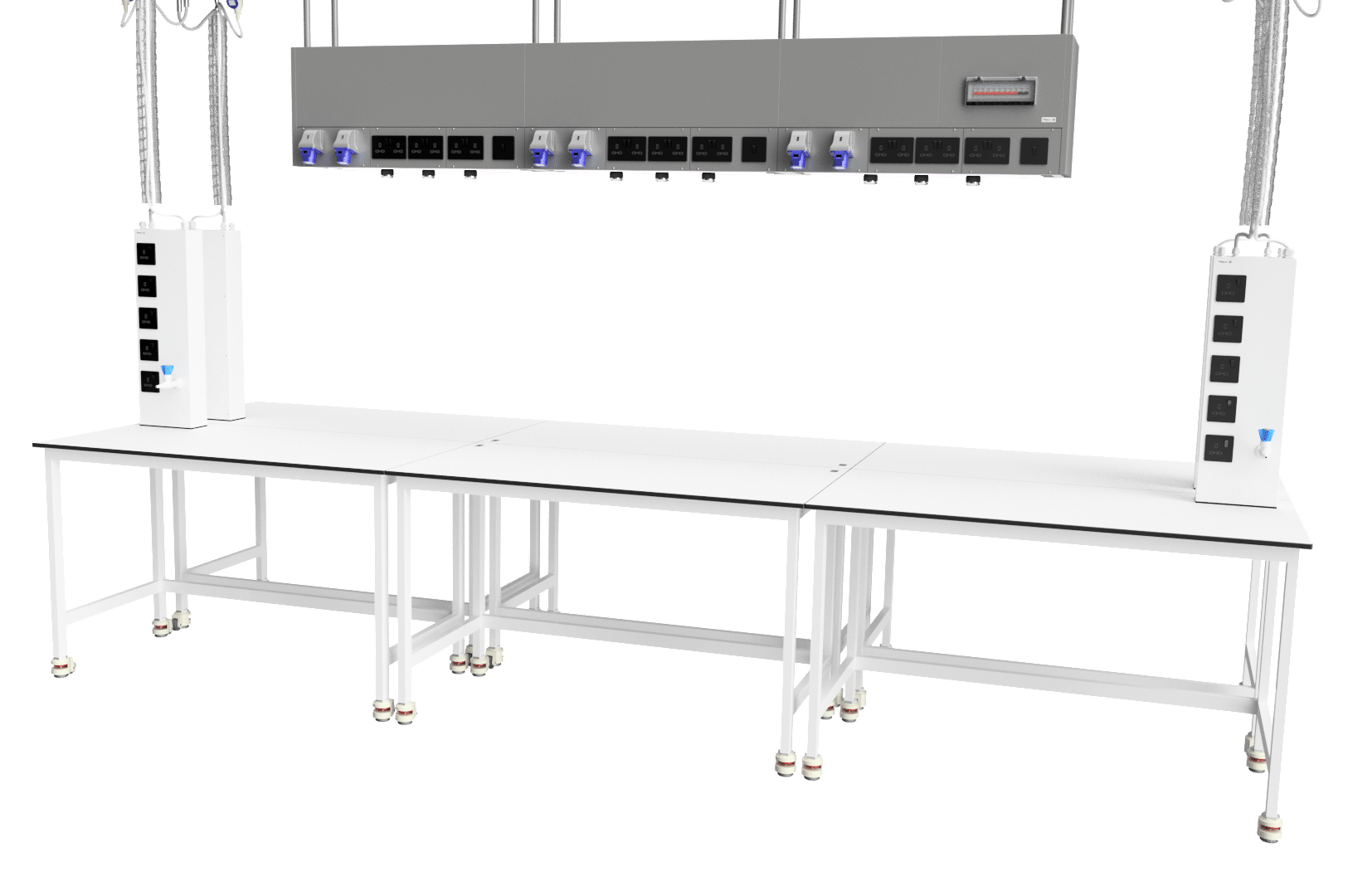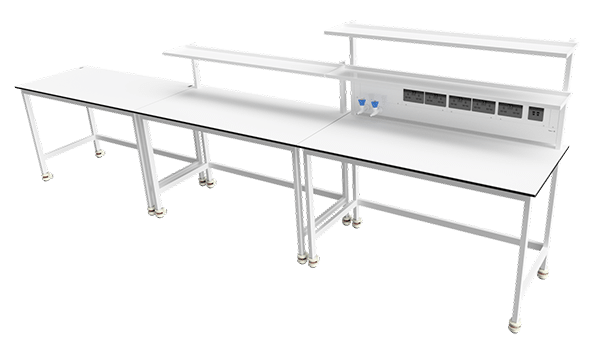 iflexx modular lab bench system
The iFlexx modular laboratory benching system is a versatile solution for lab workspaces. Firstly, the system features a robust bench and worktop, which can be outfitted with feet, castors, or a combination of both for added mobility.
Additionally, clients have the option to select from a range of modules that cater to their specific needs. The iFlexx Tower Series is a self-contained bench system that vertically integrates services, making it an excellent choice when worktop space is limited
When the iFlexx system is installed with either our iGantry or iTile overhead service units, a complete and comprehensive flexible modular laboratory solution can be created to meet even the most demanding client requirements. Specifically, the iGantry service unit provides a versatile overhead service carrier for power, data, and gas services, while the iTile service unit offers a ceiling-mounted service tile carrier for greater flexibility and ease of installation.
When used in conjunction with the iFLEXX modular lab benching system, these service units can be configured to suit a wide range of laboratory applications, from basic research to advanced testing and analysis. As a result, clients can enjoy a fully integrated and customized lab solution that meets their specific needs and requirements, with the added benefits of enhanced flexibility, adaptability, and ease of use.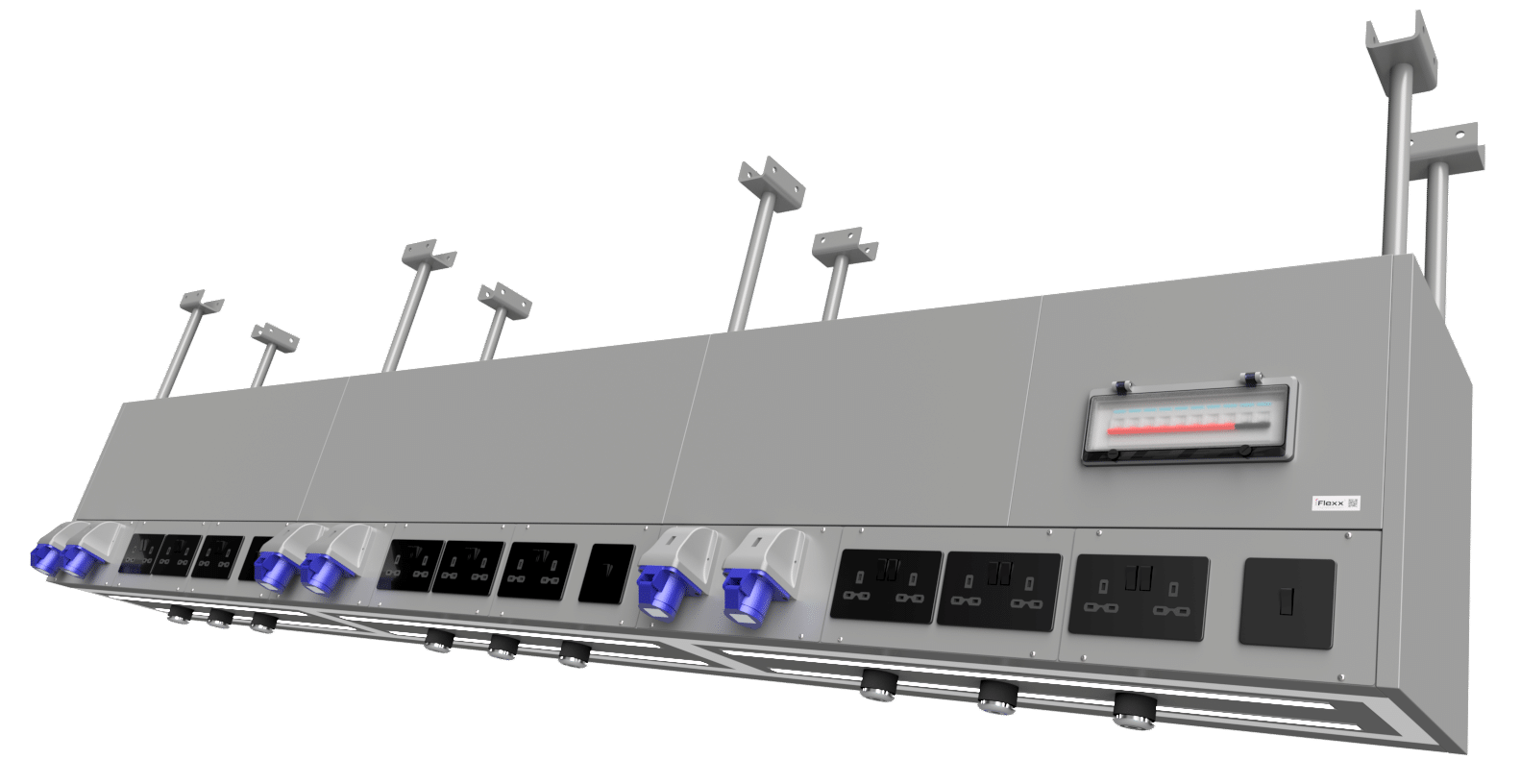 IFlexx,IConnexx, ITile and IGantry are registered trademarks and or  trademarks of InterFocus Ltd
Get In Touch Today To Find Out how the Iflexx MODULAR LAB system can integrate into your new lab
And start your journey into a new flexible way of working in your laboratory