INDUSTRIAL |  RESEARCH | TEACHING  |  MEDICAL
Lab Furniture
Product Solutions
Lab Furniture Manufacturer
Lab Furniture fit out and installation
Laboratory products and services from InterFocus
At our company, we provide an extensive selection of products and services that can be customized to meet your unique needs. We take great pride in providing our clients with dependable and top-notch solutions. 
Regardless of whether you require a solitary product or a complete laboratory refurbishment, we are committed to assisting you at every stage of the process. From the initial consultation to the final delivery, our team will work closely with you to ensure that your expectations are met and your requirements are fulfilled.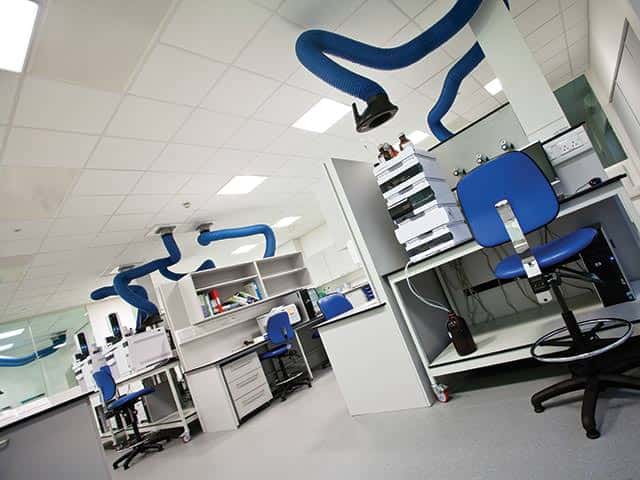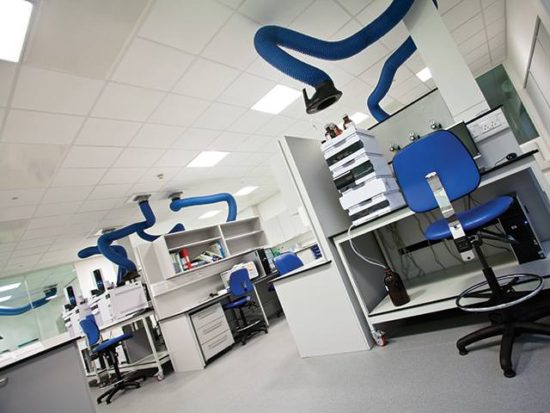 The range of iSystem products we offer is extensive, and it comprises the most up-to-date worktops, sinks, and laboratory benching systems. These products are specifically designed to help laboratories reach their maximum potential by providing top-of-the-line equipment that enhances productivity and efficiency. 
Furthermore, we supply desks, trolleys, and safety boxes for the secure storage of chemicals and acids, which are vital for ensuring the safety of laboratory personnel and maintaining compliance with industry regulations. Additionally, our range includes fume cupboards, which are essential for bringing any laboratory up to today's modern demands and standards. With our comprehensive range of products, we can help you achieve the highest levels of laboratory functionality, safety, and compliance.

As part of our laboratory solutions we provide an extensive range of ancillary items from emergency eye wash stations to sink taps and epoxy sinks

Offering both fixed and mobile fume cupboards along with bespoke large scale extraction systems for your laboratory



From Trespa to Velstone to ESD our range of precision engineered worktops will meet the needs of every lab


What can you expect from InterFocus
We design, manufacture, supply and install everything you could need for your lab. Our full-service approach includes: