INDUSTRIAL |  RESEARCH | TEACHING  |  MEDICAL
Laboratory Planning and Design
lab solutions without compromise
Using the latest design systems (AutoCAD®, Inventor® and Revit®) software our design team ensures that all our projects are carried out to the exacting requirements of the client, whilst taking into account ergonomics and current health and safety legislation.

Our expertise ensures that the design requirements and cost restrictions are interlinked, to provide the most efficient and cost effective solution for our clients.
Bespoke Laboratory Designs
We offer both standard ranges and bespoke custom designs to our clients specification. Using the latest CAD technology we can produce detailed 3D renders of how your laboratory will look prior to the start of the project.
Our manufacturing equipment is all networked to a central manufacturing software system, all orders are processed here and then the cutlists, edging details and CNC/Drilling requirements are sent by computer to the factory machine centre server.
Using a comprehensive manufacturing software solution ensures that everything is optimised for both minimum wastage of material and maximum efficiency.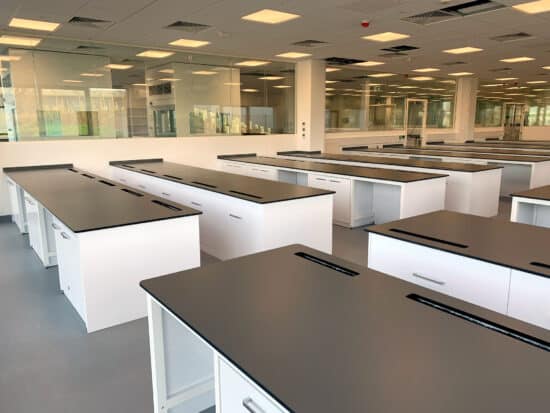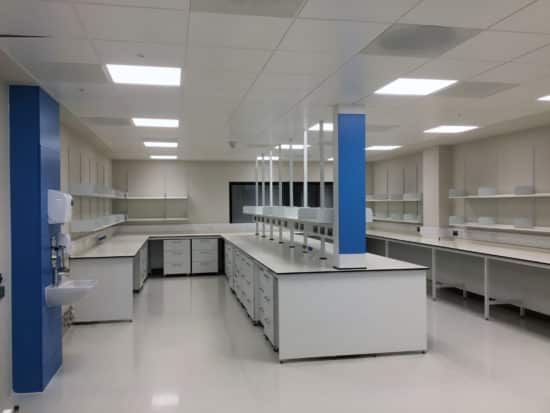 Funding and Grant Applications
InterFocus are able to assist in your application for grant or funding, by providing a detailed prospectus, complete with proposed layout drawings, photographs, 3D images and budget estimates.
Our attention to detail and comprehensive presentation package enable you to submit your application with the utmost confidence. We have successfully aided many leading Institutions, Companies and Schools to achieve their goals.
By using InterFocus our clients have a single point of contact for the entire duration of the laboratory refurbishment or new build project. At the beginning of the design process the client is assigned a project manager who will be their single point of contact within InterFocus throughout the entire project.
This single solution provider approach has on many occasions generated a considerable cost saving for our clients which often has allowed them to either expand the existing refurbishment of their laboratory or to use savings for other site projects in future.
See More About What We Can Do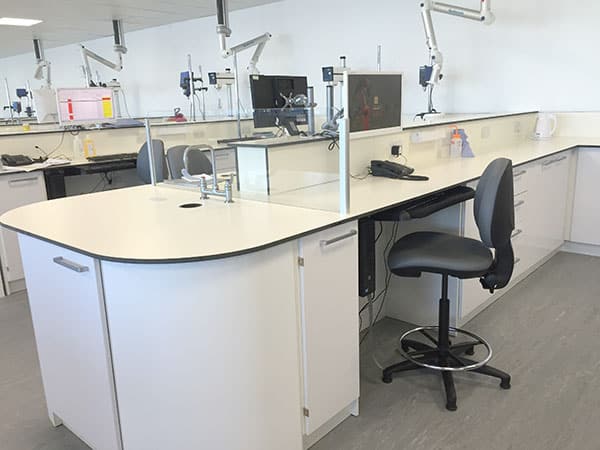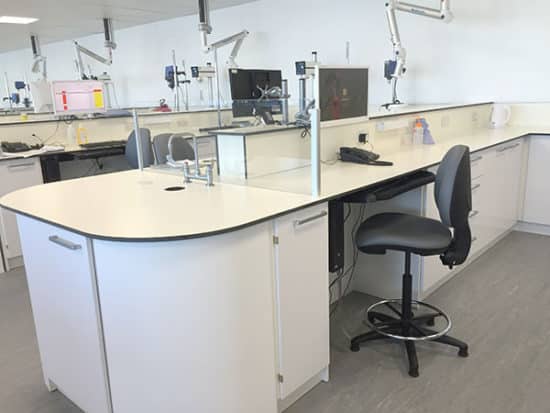 A Comprehensive Design Service