INDUSTRIAL |  RESEARCH | TEACHING  |  MEDICAL
lab refurbishment solutions without compromise
MODEST OR LARGE LAB FACILITIES WE HAVE A SOLUTION
As one of the UK's foremost laboratory refurbishment specialists, we are proud to provide a comprehensive service that includes not only bespoke design but also custom manufacturing and seamless installation of laboratory furniture. Moreover, it is important to note that all our furniture is expertly crafted right here in the United Kingdom at our state-of-the-art facility situated just a stone's throw away from the historic city of Cambridge.
Whether you have a modest laboratory in need of a revamp or a more expansive lab requiring a complete transformation, rest assured that we can meticulously design a solution tailored to your specific needs and budget constraints.
InterFocus provides a streamlined laboratory refurbishment experience for our clients. From the initial design phase, our clients are assigned a dedicated project manager who serves as their sole point of contact within InterFocus. This ensures a seamless experience throughout the project and beyond. Furthermore, our clients can rely on us for ongoing support and assistance even after the project is completed.
LOOKING TO REFURBISH YOUR existing LABORATORIES?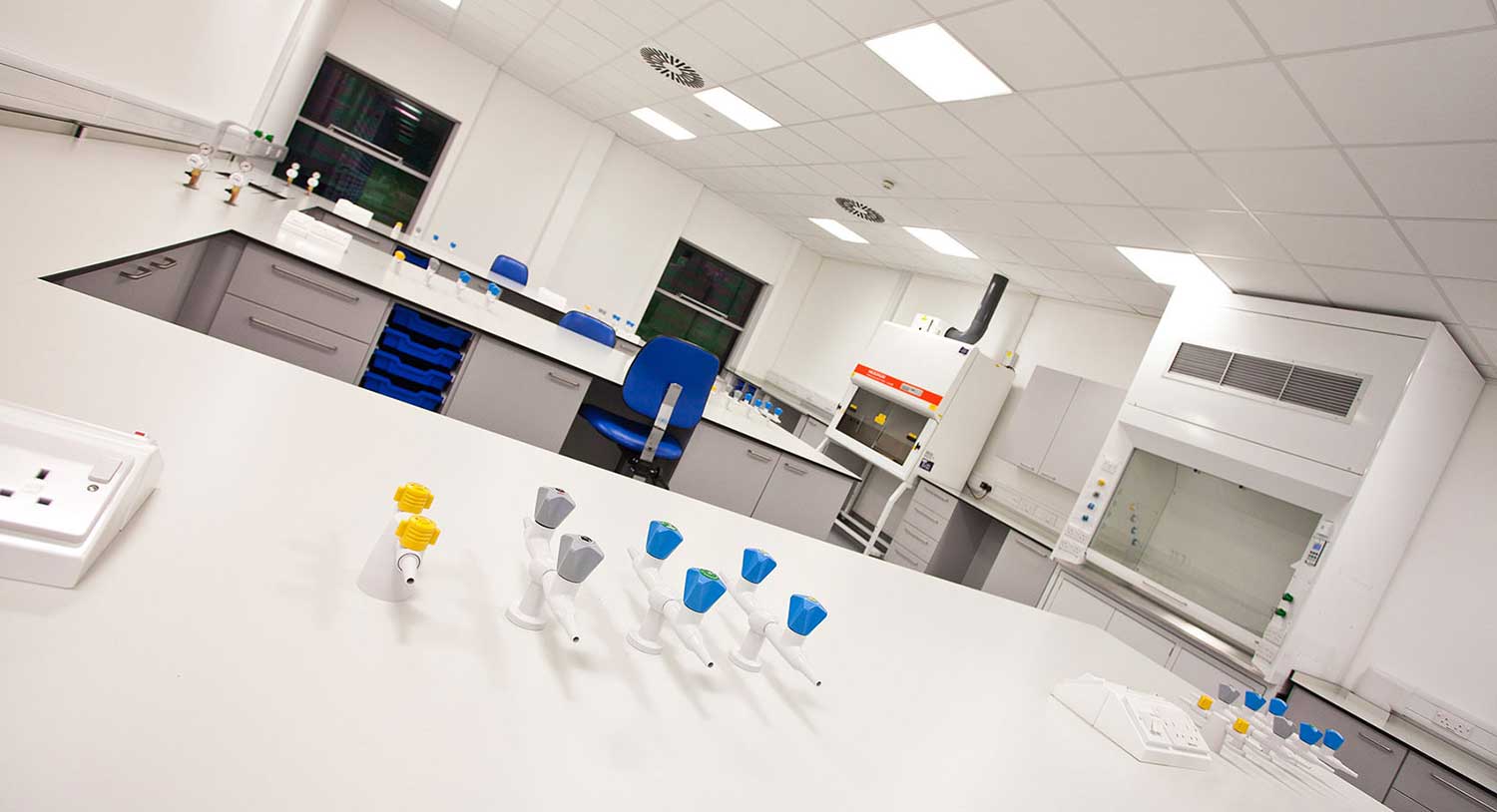 We offer a full strip out and disposal service on the existing facility including any unwanted equipment ensuring everything is disposed of correctly through the proper channels
We can carry out any building works and alterations required for your refurbishment to assist in accommodating the new design
Our decoration service can be provided to enhance the finish of your refurbishment, a range of paints or wall coverings are available.
MECHANICAL AND ELECTRICAL 1ST AND 2ND FIX
Our qualified plumbers and electricians can provide all the necessary M&E for your new lab including specialist gases.
We can include installation of a new suspended ceiling and the latest in energy saving LED lighting
A wide choice of flooring options are available from the leading brands from non slip to ESD.
BESPOKE WORKTOPS AND FURNITURE
Our modern manufacturing plant uses the latest CNC machinery to provide high quality furniture and worktops for your lab from our manufacturing plant in Cambridge, ensuring the perfect and fit and finish for your new laboratory.
On completion our project team will handover the finished lab and provide the relevant O&M documentation for your building manager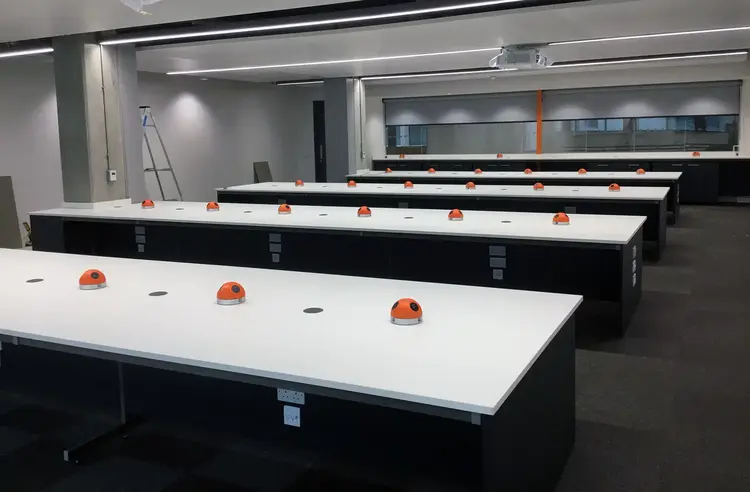 AUTOCAD | REVIT | INVENTOR
YOUR IN SAFE HANDS WE HAVE BEEN DOING THIS FOR OVER 30 YEARS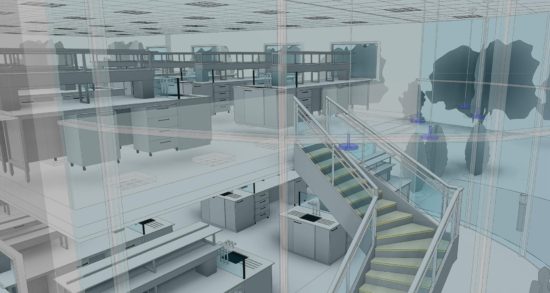 Starting a new laboratory refurbishment and fit out project has never been easier. Our experienced designers will discuss your requirements and then provide concept designs of the new layout in 2D and 3D.
Is your next project going to implement BIM then we can help too, we can work on BIM projects using Revit and our BIM Level 2 laboratory furniture families.
YOUR LABORATORY FURNITURE SOLUTION
At InterFocus, we proudly present the iSYSTEM laboratory furniture solution, expertly designed to cater to your every laboratory need. Starting with your requirements in mind, we provide not only custom-built fixed lab solutions featuring the timeless H-frame design but also our cutting-edge, adaptable modular lab benching options for maximum flexibility.
As you embark on this journey with us, we invite you to delve into our extensive range of laboratory furniture solutions, crafted to ensure optimal functionality, durability, and aesthetic appeal. With InterFocus, you can rest assured that you are making a sound investment in both quality and innovation, elevating your laboratory to new heights. Discover our exceptional offerings today and experience the InterFocus difference for yourself.


A FURNITURE SYSTEM FOR EVERY LAB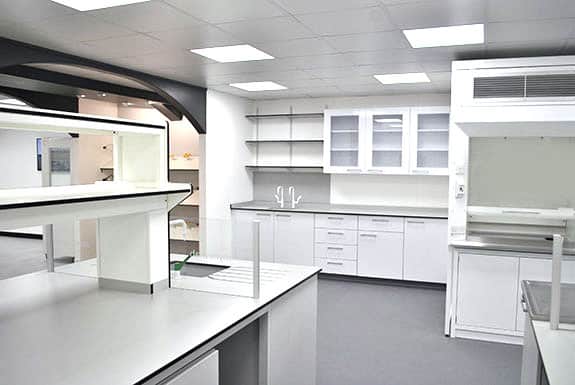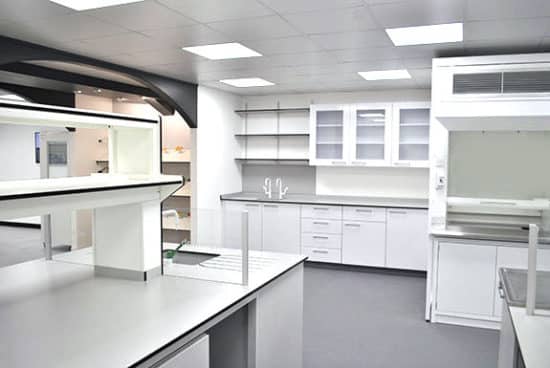 Why not visit our on premise laboratory furniture showroom showcasing many of our lab solutions and discuss your next project face to face with our team.

Contact us today to book a visit. We look forward to seeing you.