INDUSTRIAL |  RESEARCH | TEACHING  |  MEDICAL
lab solutions without compromise
Selecting the Right laboratory Flooring
A sound foundation for any room is important – but in the laboratory, choosing the right flooring can be critical.
Laboratory flooring should be easy to clean, slip-resistant, moisture-proof, non-permeable, non-staining, non-absorbent and most important of all, easy to maintain. In many cases, it also needs to be durable enough to withstand personnel or pupils dropping sharp tools or equipment, without sustaining damage.
Meeting The Flooring Needs of Your Laboratory
Beyond the basic requirements for flooring in a standard laboratory, we recognise that some laboratories have additional needs.
For example, flooring may also need to be chemically resistant, able to withstand extreme heat or cold, abrasion resistant where trolleys or trucks are being used, oil and grease resistant, electrostatic-dissipative, resistant to biocides, bacteriostatic or anti-microbial.
Your choice of laboratory flooring also needs to take into account how the area will be cleaned. Standard laboratory flooring must be resistant to disinfectant, detergent, and water, allowing thorough regular cleaning without deterioration. In some cases where the floor will be cleaned with very hot water, steam cleaned or fumigated, we can recommend specific suitable products.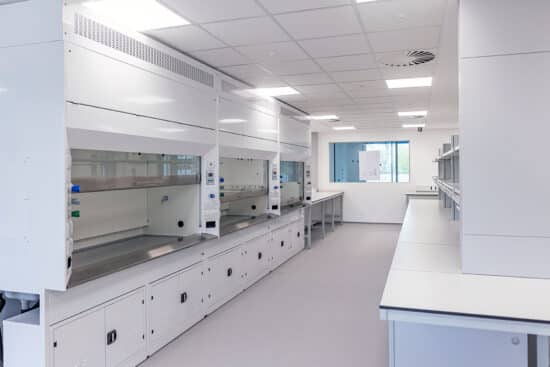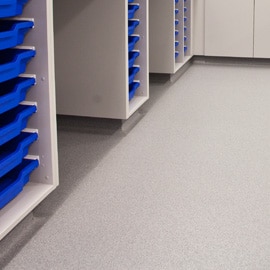 CHOOSING THE BEST LABORATORY FLOORING FOR YOU
Every laboratory – whether installed for a school or commercial scientific environment – will have its own specific flooring needs.
Aside from its performance features, laboratory flooring also has aesthetic importance – adding depth and colour to your laboratory. The visual aspects of your flooring, including colour and texture choice, are particularly important in an educational setting.
Colour can impact the mood of both teachers and students; and certain colours and tones can impact academic progress and test results. Splashes of colour can help boost levels of stimulation and facilitate student engagement.
Lab Flooring with InterFocus
Our extensive knowledge allows us to supply our customers with the ideal flooring to serve the individual needs of your laboratory, within your budget. From removing to relaying – we can handle it all here at InterFocus.
Our range includes materials like vinyl and tiles. When it comes to flooring, we use some of the top brands available, providing our customers with hygiene and safety for some of the most demanding environments.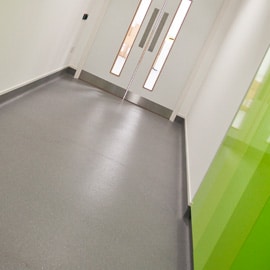 Our Flooring Case Studies
Rockwood Pigments Laboratory Installation
We worked closely alongside one of the UK's largest pigment manufacturing companies to provide flooring that works for their lab facilities. We chose to install ceramic tiled lab flooring because these are easiest to maintain and clean when faced with pigment spillages. Find out what else we did for Rockwood Pigments below.
Welsh water Turnkey Laboratory Installation
This former call centre benefitted from the installation of vinyl flooring with acoustic underlay and coved flooring up the plinth to transform the look of the space and make it more inviting. Find out more about this full turnkey project below.
Laboratory Flooring Blog Posts & Resources
Interested in learning more about laboratory flooring? From commonly used materials to regulations – we've gathered our lab flooring resources and blogs here.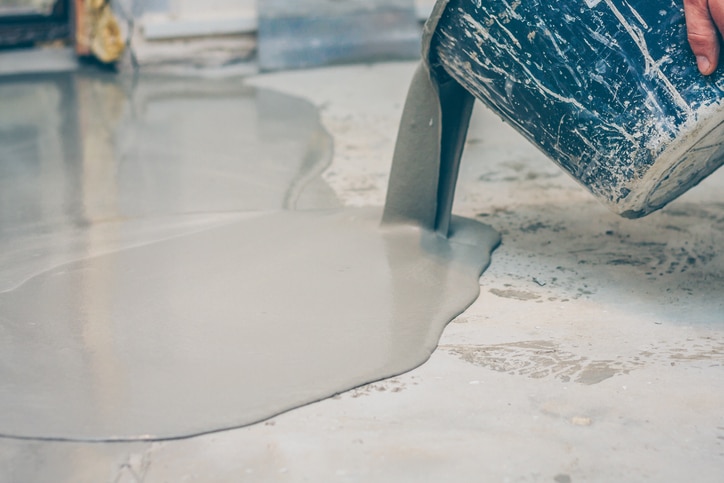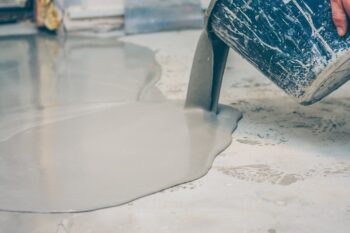 blog
An uneven floor in a lab is certainly a cause for concern. Where transporting hazardous chemicals and equipment around the lab is concerned, the unsteady
Read More »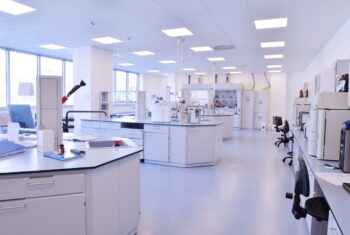 blog
The flooring type you choose can depend on certain required factors, including the durability and porosity of the surfaces. Regardless of whether your laboratory specialises
Read More »