INDUSTRIAL |  RESEARCH | TEACHING  |  MEDICAL
workspaces and office furniture
office solutions for your new lab
Office Furniture Design and Install
At InterFocus as well as laboratory furniture we can provide complete office and IT suites. Available in a range of finishes our modular office desks and associated furniture will provide a comfortable modern working environment.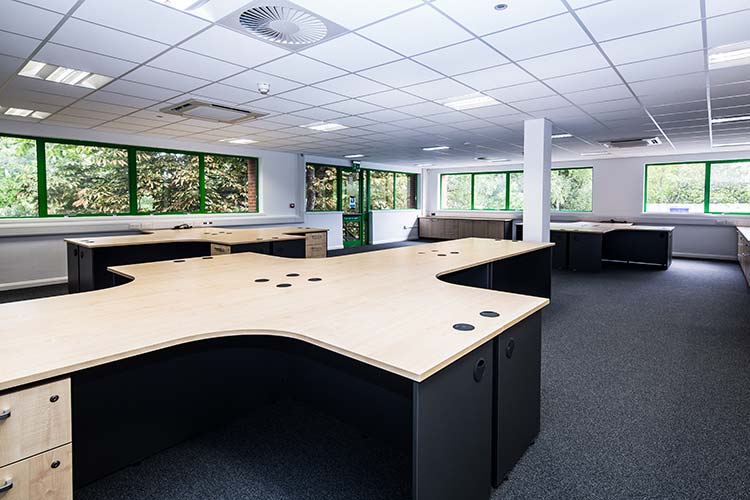 Bespoke Office Furniture Solutions
Our aim is to create and build inspirational office working environments that encourage learning, new discoveries and development. Working with our clients directly we are able to layout, design and manufacture an office furniture solution that meets our clients requirements and provides a comfortable working environment for their staff.
Providing a Productive Workspace
Throughout the planning, design and installation process, our team will work with you to guarantee an efficient and cost effective service.
With InterFocus, the possibilities are endless. We offer a range of office furniture design and installation services, each designed to help improve staff productivity, including:
New flooring to provide both aesthetics and provide acoustic improvements
Partitions to provide designated areas and acoustic barriers
Meeting areas and open plan work spaces
Design can be integrated to fit in with your laboratory design to compliment the different work areas.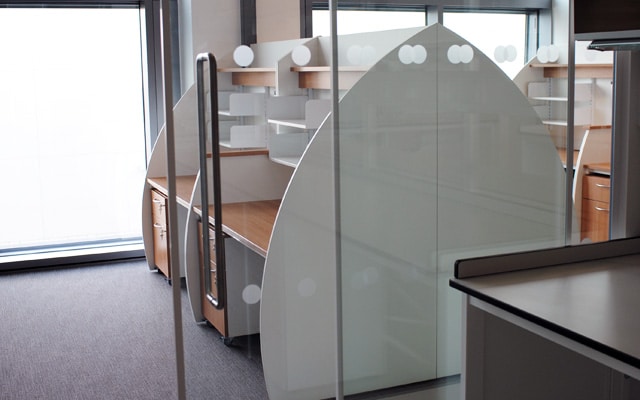 Office Desks and Laboratory Write Up Solutions
At InterFocus we can design a bespoke solution for you
Professional Installation and Project Delivery
As a leading supplier and manufacturer of commercial laboratories, furniture, and equipment, our design and installation teams have seen and done it all. Whether your office has a maximum capacity of 3 or 300, we guarantee our end solution will suit the unique requirements of you and your staff perfectly.
Our project management team and installers will ensure that your project runs on-time and on-budget. With careful advanced planning we can minimize downtime during a refurbishments or office relocation's.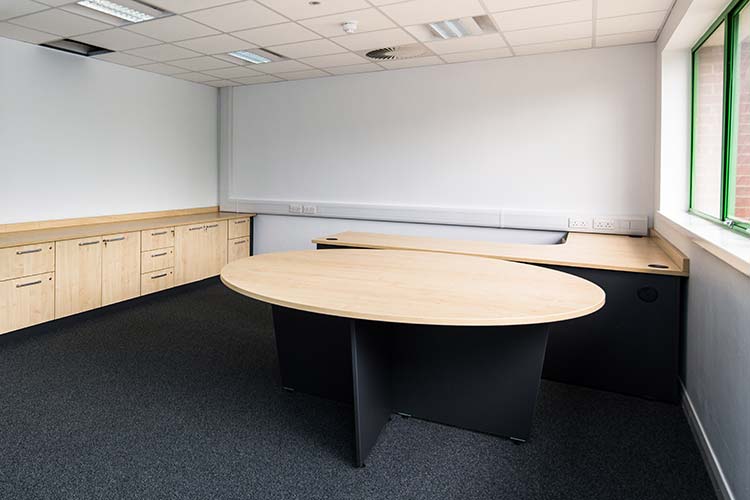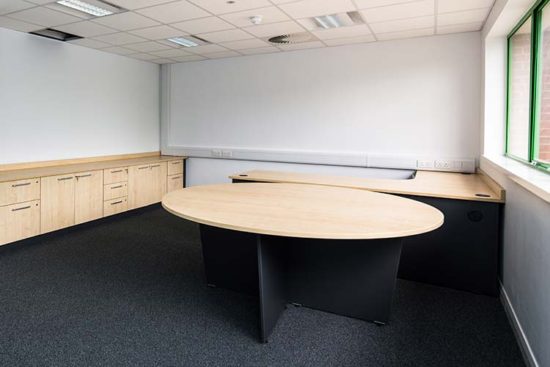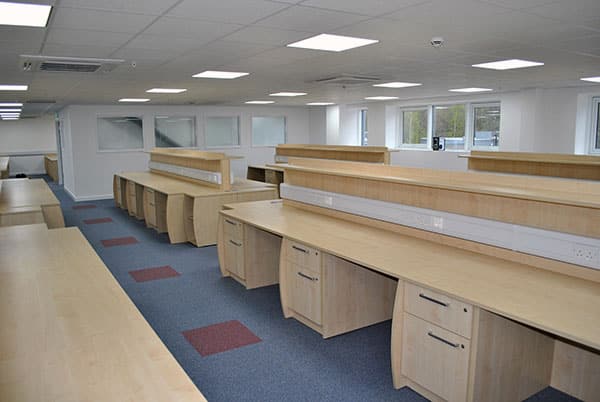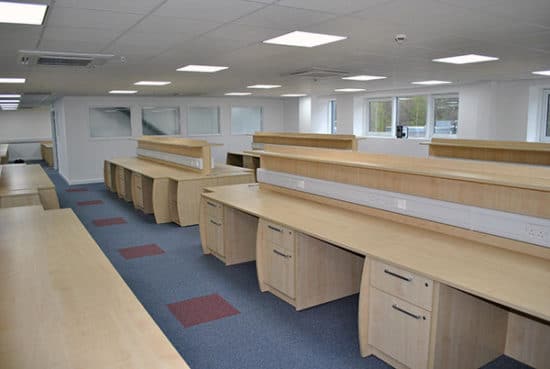 We don't just build an office we build a solution
As well as providing the desks and associated furniture we can also provide full IT cabling services (Cat6, and 7 or Fibre)  mounted into the floor or as part of the desk integration.
In addition we can integrate our i-walls into the office space area to provide additional storage and AV services such as interactive whiteboards and monitors. The i-wall storage solution provides a unique way to provide storage and AV services to your office or boardroom.