Which solution do you need?
At InterFocus we offer a wide range of laboratory solutions for many sectors, we have provided solutions for research & university laboratories, commercial labs and hospital labs and clinical facilties.
In addition we have provided industry specific solutions such as water testing laboratory facilities, labs for the food and drink industry and also laboratory solutions for both research and development of computer and electronic technology.
Its not just the laboratory itself we can provide, we are also able to provide a full M&E design and build package as part of a complete laboratory turnkey solution along with new office furniture for admin staff areas.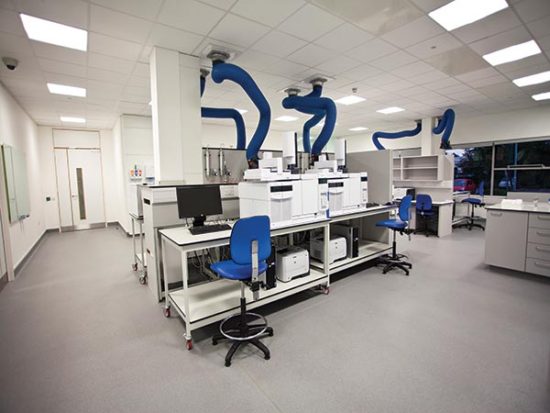 Its all about delivering the right solution for your needs
At InterFocus we pride ourselves in being able to provide a design solution that meets our clients needs. Our experienced design team here at InterFocus will be happy to discuss your requirements and talk through material options and layouts.
For layouts of your new laboratory or office space it will be important for us to get an understanding of how your staff work in the laboratory or office, this understanding plays a fundamental part in ensuring you have an optimal layout that works for you and your staff.
Let the experts help, our designers will be happy to discuss your requirements and provide a solution that fits with your budget