INDUSTRIAL |  RESEARCH | TEACHING  |  MEDICAL
lab solutions without compromise
Project Management of your Laboratory Installation
Running a project can be stressful and time-consuming. Liaising with different trades and teams, getting them on the same page and ensuring everyone is on site at the correct time isn't easy, especially if communication is unclear. Someone who can keep such issues to a minimum, therefore, has a vital part to play in a project's progress.

Site Survey and Client Requirements
After carrying out an initial site survey and liaising with the customer to determine their exact requirements, one of our dedicated laboratory project managers will be on hand to create a project plan, complete with start and finish times for both the project as a whole, and the work of each trade required throughout the process.
With a project manager to help oversee things, your projects can benefit from several key advantages. From stronger communication and improved productivity to risk mitigation and better budgeting, having someone in the role of project manager helps to ensure greater successes – just like you envisioned from the outset.
Along with dedicated project management, InterFocus' full turnkey operations include:
Isolation of existing mechanical and electrical services
Stripping out existing furniture
Installation of new suspended ceiling and lighting
Decoration
Laying of new flooring
Installation of new furniture
First and second fix mechanical and electrical
Commission and final clean
Project hand over
Over the course of a project, InterFocus will be in control of your whole team. This gives us a chance to make alterations and adapt to any changes should they arise.
And with a single point of contact – rather than several project managers – communication, goals and progress remain clear and straightforward from start to finish.
Bringing in other contractors or already have a project team on hand? Not a problem. We're happy for you to pick and choose which of the above tasks you'd like us to undertake.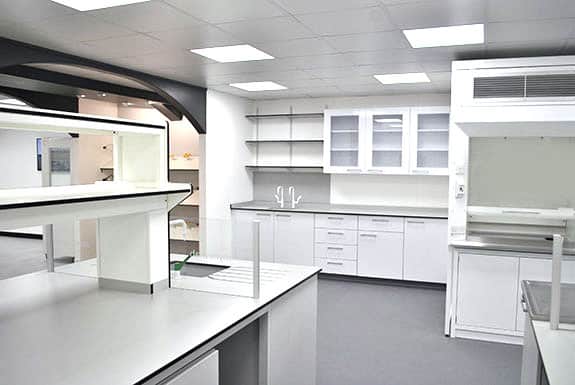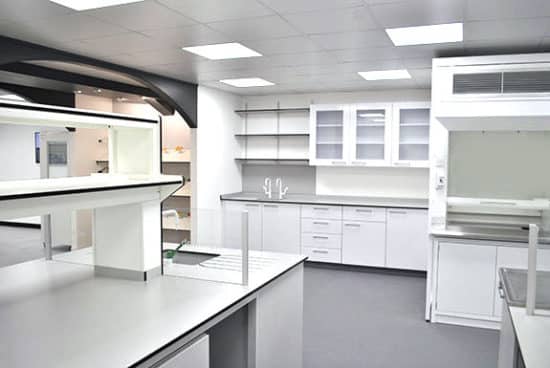 Our project management team is always ready to tackle new challenges. For more information about how InterFocus can help you with your laboratory installation or refurbishment, get in touch. Call 01223 894833 or complete our information request form and a member of our team will be in touch soon to discuss your requirements. We're looking forward to hearing from you.