With fire hazards, dangerous chemicals, and volatile procedures all in one concentrated, localised area, a science lab has the potential to become a pretty dangerous facility. However, with the right safety rules, policies and procedures in place, accidents and injuries can easily be avoided and your staff can go about their duties in a safe, secure manner.
Whether you're building a lab from scratch or re-developing an existing one creating an environment where accurate, repeatable experiments can take place on a daily basis is essential. That means safety must always be taken into consideration. To make sure your lab stays as safe as possible, we've created a list of 10 safety tips to give you a helping hand.
Make clear instructions readily available
With so much equipment and chemicals housed inside it, every part of the laboratory should have quick and clear access to relevant safety instructions and advice.
If separate parts of the laboratory are using specific chemicals and apparatus, safety guides for these materials should be provided in close proximity. Opting for large, generic safety guides could make it more difficult for afflicted parties to access the relevant safety instructions. When time is of the essence, lugging a weighty handbook around isn't exactly ideal.
And wherever instructions are around – whether you're listening to a lab supervisor or you're following a procedure in a book, then paying the utmost attention is critical. You should familiarise yourself with all steps that are involved before you begin any experiment or process, and ask questions whenever you aren't sure.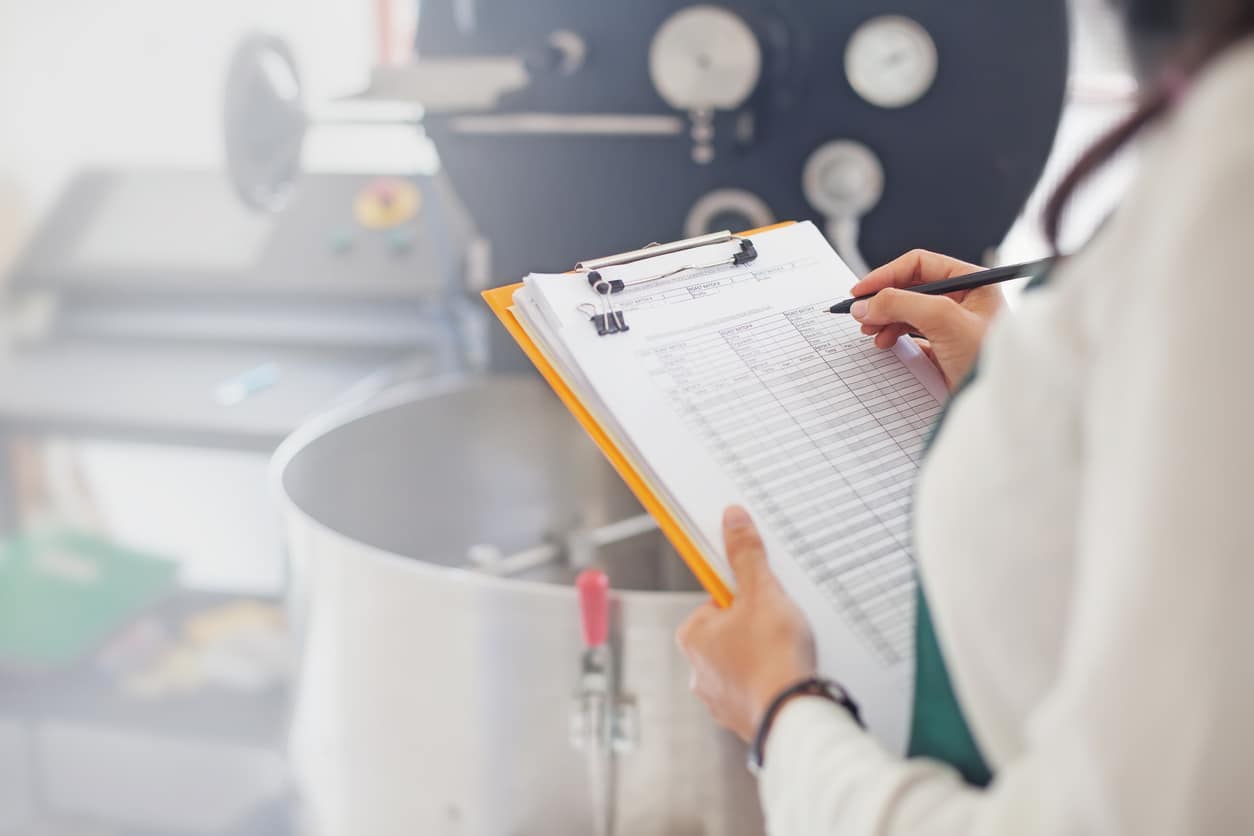 Misunderstandings and unclear instructions could put yourself and others in danger in the lab, and can ruin experiments and equipment in the process too. Make sure all staff are clear on what they need to know, and that the information is always close to hand.
Have clear lines of evacuation in place
One of the most important things to consider when planning a safe lab is ensuring that everyone using the lab has a clear evacuation route. Staff will remain a lot calmer if they know what to do should things go awry, so be sure to keep them informed and signpost the relevant routes to make things clearer.
This can help accommodate smooth and simple evacuation in the event of an emergency – ensuring everyone can make their way out of the lab quickly and safely without interrupting any of the work being conducted.
Put up simple occupied signs
Creating a system that makes it easier for people to check whether the laboratory is being used and whether it is safe to enter can help avoid a huge range of potential hazards.
Installing measures so it is necessary to indicate when the lab is being used might sound a little simplistic, but helps to keep all your staff informed and up-to-date at all times.
Invest in a label machine
In a facility where so many dangerous, temperamental chemicals are housed, all it takes is one unlabelled jar to put everyone (not to mention their experiments) within the laboratory at risk.
Your staff must be made aware of any and all chemicals that they're using on a day-to-day basis. Not only is there no room for guesswork in a lab environment, correctly labelled chemicals ensure that everyone understands the properties of what they're working with too.
A dedicated label-maker can simplify the process of accurately labelling all the chemicals, their purpose, and amounts, allowing staff to monitor the volume of chemicals being used and whether they are being used with the correct authority.
Go above and beyond with PPE
It's been said "less is more" time and time again, but we say it's always better to go over-the-top with personal protective equipment to provide the whole lab team with everything they'll need, and then some.
Plus, additional pieces of PPE will also ensure that visitors and members of other departments are also protected when in the lab.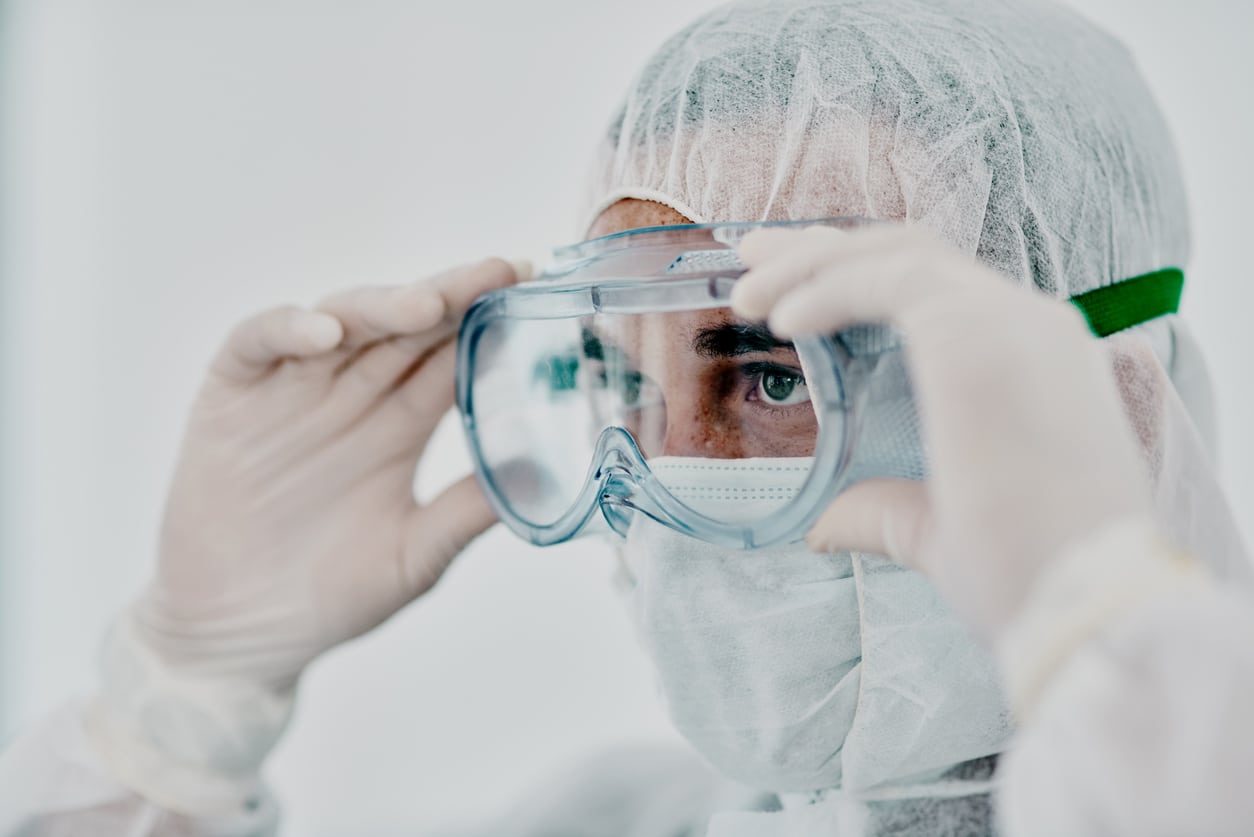 Make sure everyone in your lab knows the location of your safety equipment and is well-versed in how to use it too. Likewise, it's a good idea to get into the habit of periodically checking the equipment to check it's fully functional. If something should go wrong, you don't want to be caught short by faulty equipment, after all.
Simplify recycling and waste disposal
Clogging up the lab with used chemicals and apparatus can be incredibly dangerous, so it is vital that everyone in the team is encouraged to recycle and dispose of everything which is not being used.
By putting the means to dispose of old items quickly and efficiently in place, it'll be easier for the team to keep the laboratory cleaner, more regularly.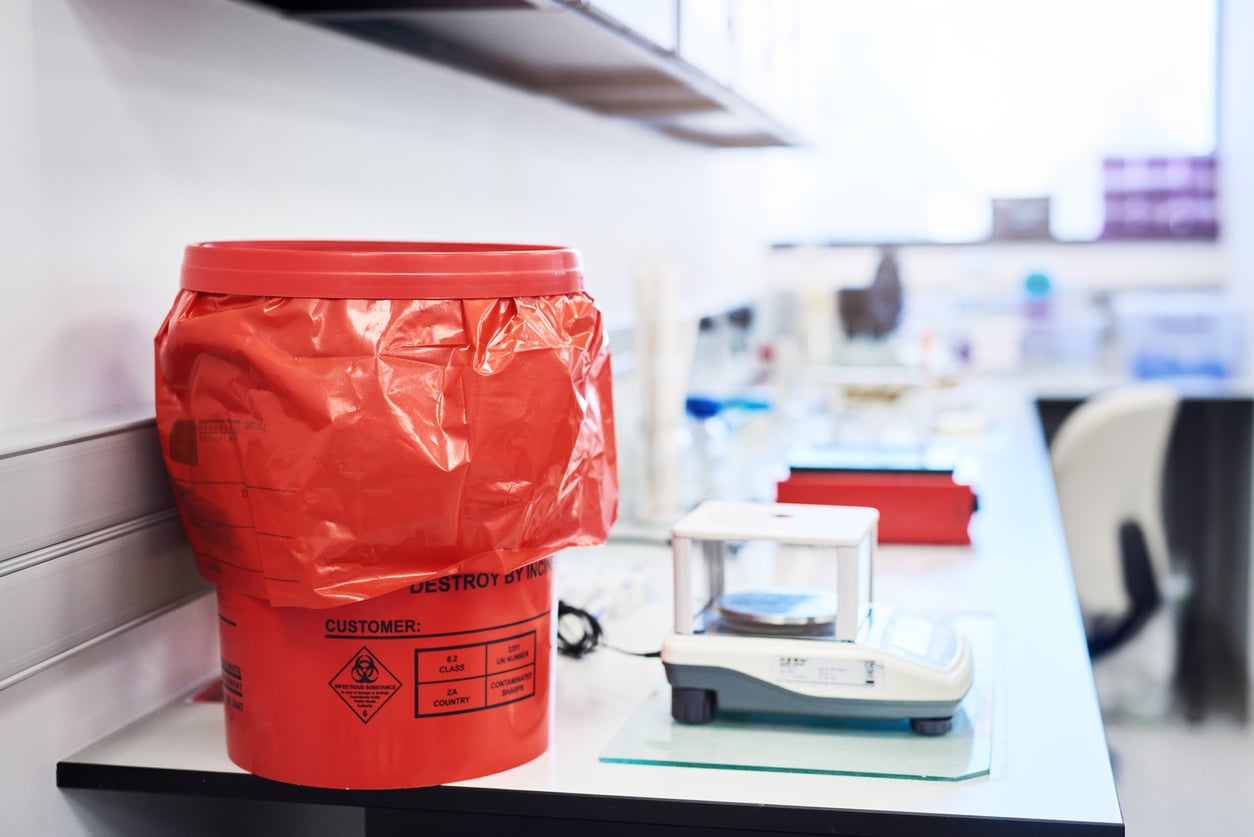 This also helps with knowing what to do with your experiment when it's over. Hopefully, your safety rules will be properly enforced in ways that your staff will soon become old pros at cleaning up – and save others having to clean up for them.
A good rule of thumb: know what you should do with used apparatus and equipment before you even start an experiment.
For example, are the chemicals you've used safe to pour down the drain? If anything gets smashed, do you know what to do with remnants? If you were working with biological cultures, are they safe to clean with soap and water, or will an autoclave be needed to kill dangerous organisms?
Anticipate changing requirements
If you're creating a new lab from scratch, then a bit of forward-thinking always comes in handy.
Building your lab exclusively for its current requirements without applying any flexibility could lead to expensive alterations in the future. Project a 10-year plan as accurately as possible and create the lab around these specifications. If not, you may end up rendering your current set-up inadequate for future use, which could lead to dangerous layouts if not updated.
With foresight on your side however, anticipating the changes could help you avoid dangerous, incorrect storage of chemicals or the use of apparatus in an inadequate environment.
Involve the team in planning
When developing a new lab environment for the team, their input could help you avoid potential pitfalls and produce the safest, most efficient space possible. By involving the team, you'll have a greater understanding of how they plan to use the laboratory – giving you the best possible chance to create a safe and effective setting that caters to the ways they prefer to work.
Ensure chemical ventilation is correct and efficient
The health of the laboratory team hinges on you ensuring your lab's ventilation adequately allows all potentially hazardous chemical fumes to exit the lab. Installing correct, sufficient ventilation can help keep the air and atmosphere of the lab clean and conducive to safe working conditions.
Set a clear dress code policy
All laboratories should have a clear policy that outlines what employees should and shouldn't wear. And while having to tie your hair back or foregoing a skirt in favour of trousers might feel a bit stuffy, a clear dress code policy is there for your staff's protection.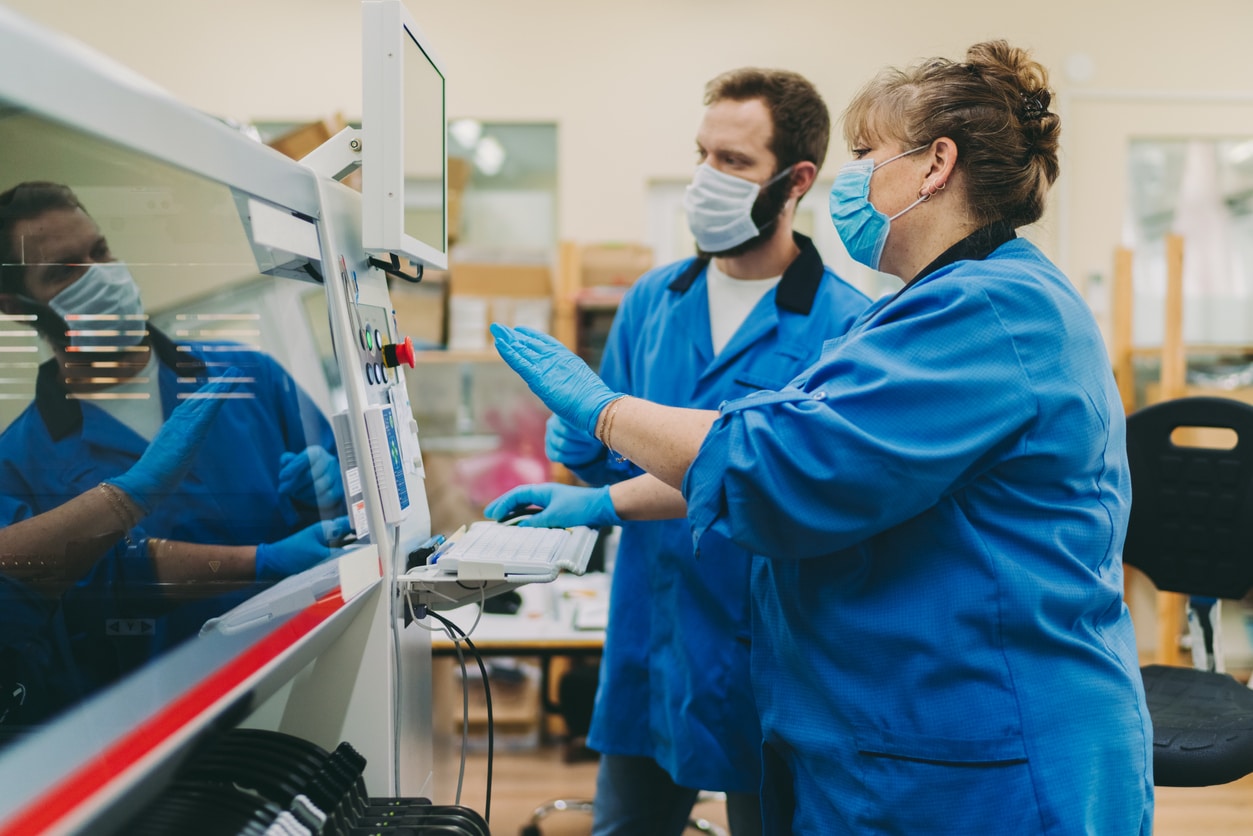 Be sure to keep the following dress code rules in mind around the lab:
Always wear protective gear as needed.
Always tie back hair that is chin-length or longer
Secure loose clothing or dangling jewellery, or avoid wearing it altogether
Never wear sandals or other open-toes shoes in the lab. Footwear should always cover the entire foot
Never wear shorts or skirts in the lab
Acrylic nails are a no-no, especially when working with Bunsen burners, lighted splints, matches or other open flames
For information on how InterFocus can help to design and build a safe lab for your team, visit our homepage or contact a member of the team on 01223 894833.