For the first time in British history, we have an unbalanced population with more people hitting retirement age than children under 16. The workforce is getting older, and the younger generation doesn't seem to be catching up.
So, what does this mean for the construction industry, and should we be worried? Find out below what an ageing population could mean for construction, its potential impact on the workforce and projects, and what's being done to minimise the effects.
What is an ageing population?
After the Second World War, the UK entered 'the baby boom', which created a huge generation of people born in the second half of the 1940s. However, these people that have made up such a large proportion of the population for over 70 years are now reaching or have already reached retirement age.
Subsequently, we've ended up with a disproportionate number of people in the oldest and youngest generations. Essentially, more people live for longer than there are people giving birth.
Impact of an ageing workforce on construction
An ageing workforce could pose some serious challenges for the construction industry. We can split these into two major categories: construction projects and the construction workforce.
The impact on construction projects
Construction projects themselves are likely to be affected by a lack of younger people entering the industry. Find out the main effects it could have below.

Increased strain on workers
If the ratio of working people to people above the state pension age dips too low, the strain on workers will increase. With pay stagnating and the number of workers decreasing, this will leave those remaining in the construction industry with a bigger workload and no extra compensation.

Lack of accessibility and adaptations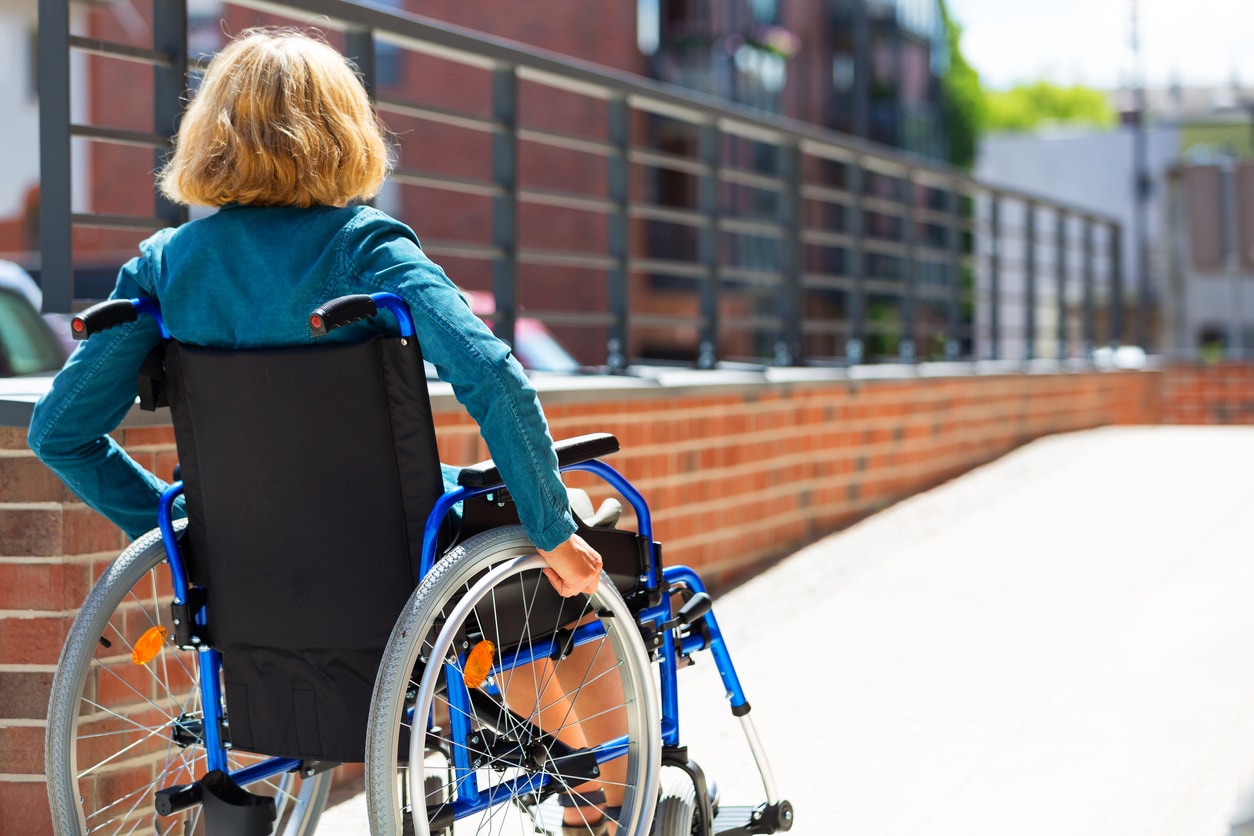 As the population ages, the number of accessible buildings and project adaptations needs to increase alongside it. However, these projects will reach completion much later since fewer people within the industry are available to implement these changes.

Elderly people might be left with reduced access to public buildings and even private home adaptations.
The impact on the construction workforce
The workforce itself is likely to be impacted by an ageing population. Discover the main effects it could have below.

Loss of skilled workers
As older people with more skills and knowledge begin to retire without passing on what they know to the younger generation, we might lose out on a large proportion of our skilled workforce. Construction work is often highly skilled and takes years to understand and learn to a high standard.

Not enough people to cope with high construction demands
Construction projects will reach completion at a much slower rate with fewer skilled workers and fewer workers in general. Meeting future housing demands will become increasingly difficult.

How to encourage younger construction workers
Statistically, younger people are choosing not to enter the construction industry. Whether this is because of industry myths or a lack of available opportunities – encouraging them to join could take clever planning and some financial help.
School leavers should be aware of their options for entering the construction industry and will most likely need some incentives. Good pay, a decent level of support, and a comprehensive training program are just some of the things that young people might need to see before they consider entering the trades.
The introduction of the T-Level could be a step in the right direction, although apprenticeship schemes are a viable option. However, school leavers might see the low pay as a turn-off since other industries, like technology, offer more.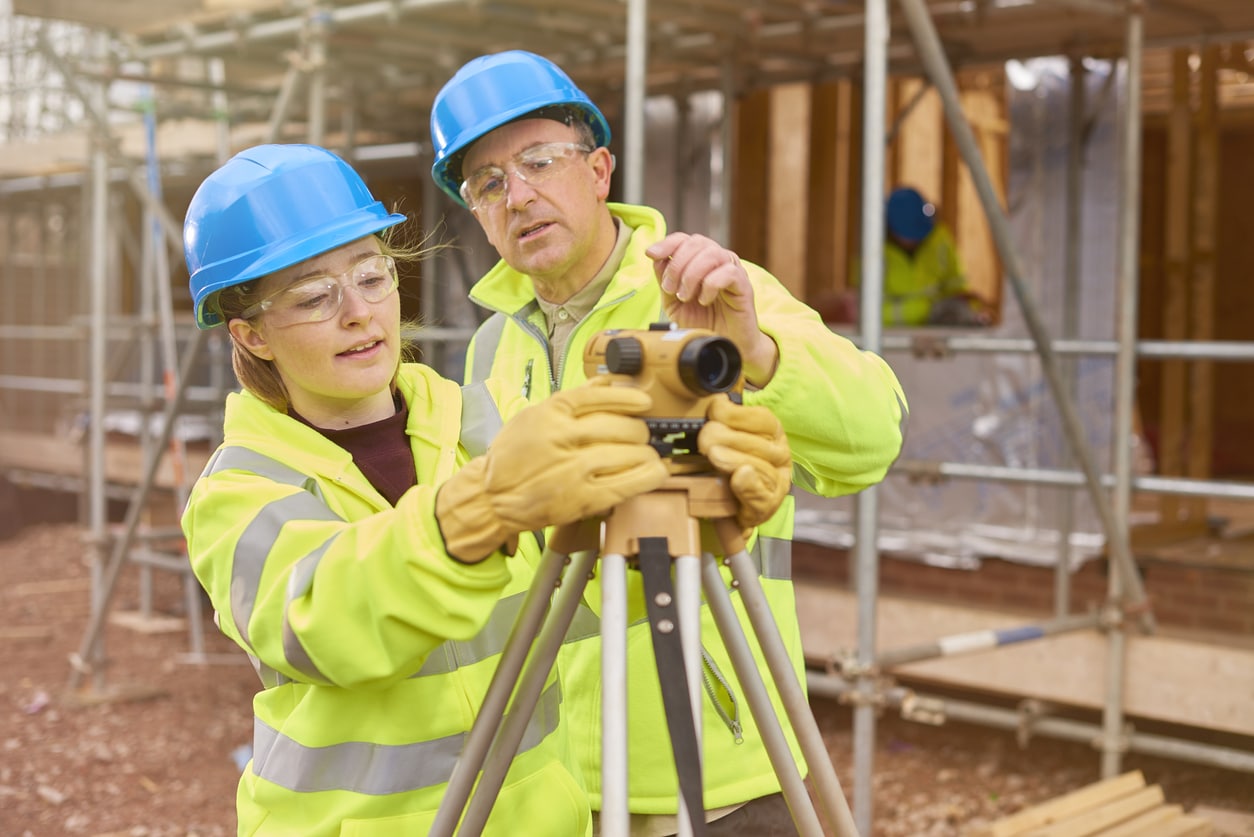 How to manage an ageing workforce
Managing an ageing workforce will take effort from different groups, including young people and the Government.
Increase the state pension age
The current retirement age for women and men has just equalised to 66 years old, and plans are in place to increase this further within the latter years of the decade.
The change that should have the biggest positive impact on the construction industry is that the forced retirement age has been scrapped. Therefore, people will no longer be forced into retirement at 65 if they choose not to, and the option of reduced hours is available.
As a result, people around these ages could be more likely to stick around to pass on their skills and knowledge to the younger generation.
Offer extra training
The older generations should be kept up-to-date with the latest training and practices, even towards the end of their careers. These workers are an asset because of their knowledge and experience, and ensuring businesses keep them up to speed with changes will help maximise their abilities.
Keeping workers safe and complying with the latest rules and regulations is also paramount. From 
confined spaces
 to working at heights – the rules will change as we learn more, and all workers must be kept in the loop about anything new.
The Construction Skills Fund
The Department for Education (DfE) and the Construction Industry Training Board (CITB) have set up the Construction Skills Fund to assist with training new workers. 26 construction projects across the country have been awarded a share of £22 million to provide trainees with real-life construction work experience.
The first hub was set up in 2018, with the aim to have 17,000 new workers site-ready by March 2020. However, the Coronavirus Pandemic threw a spanner into the works for many projects in 2020, which could have delayed the timelines of these projects. 
Each hub is working on either infrastructure or housing projects, with one being focussed on building a new prison in Northamptonshire and another on building a new University campus in Manchester. The fund is tackling several issues, including the shortage of workers and the lack of skilled individuals available to complete large and small-scale infrastructure projects.
We hope you've found this information about the ageing workforce insightful. To discover what InterFocus is all about, visit our homepage or call our team on 01223 894 833.