[vc_row equal_height="yes" content_placement="middle"][vc_column][vc_column_text]An effective inventory can lower operating costs and improve efficiency in your laboratory. From assessing stock levels to implementing a practical ordering system, an effective laboratory inventory process could slash your outgoings and increase productivity.
Quick Navigation
We've put together this in-depth guide to help you optimise your budget with a streamlined inventory.
Take an Inventory
Begin by taking note of everything you hold in stock. A digital inventory will allow you to update records and retrieve data easily. You can store your inventory on a bespoke system or use a simple spreadsheet.
For ease of use and peace of mind, we recommend keeping a hard copy on hand where it is accessible to authorised personnel.

Evaluate Existing Stock
Now that you have a clear picture of what you have, it's time to evaluate your stock.
You'll want to identify:
Products used on a daily basis
Products which are surplus to requirements
Areas in which you are lacking relevant products
Any products in your inventory which are out of date
Daily Use Products
Make a list of which products you use regularly and may need to be restocked more frequently.
Keep a note of the ideal stock volume for daily use items and decide on a threshold for re-ordering. Remember to look at your annual records and consider any seasonal fluctuations in stock requirements.
Surplus Stock
Extra stock might not seem like a big problem, but every inch that's not holding relevant stock is actually costing you money.
Poor use of storage space could mean you have taken on a larger premises than you need. Surplus stock represents an investment that hasn't translated into profit but only hampered your cash flow.
Make sure your premises are working for you by only holding the stock you need.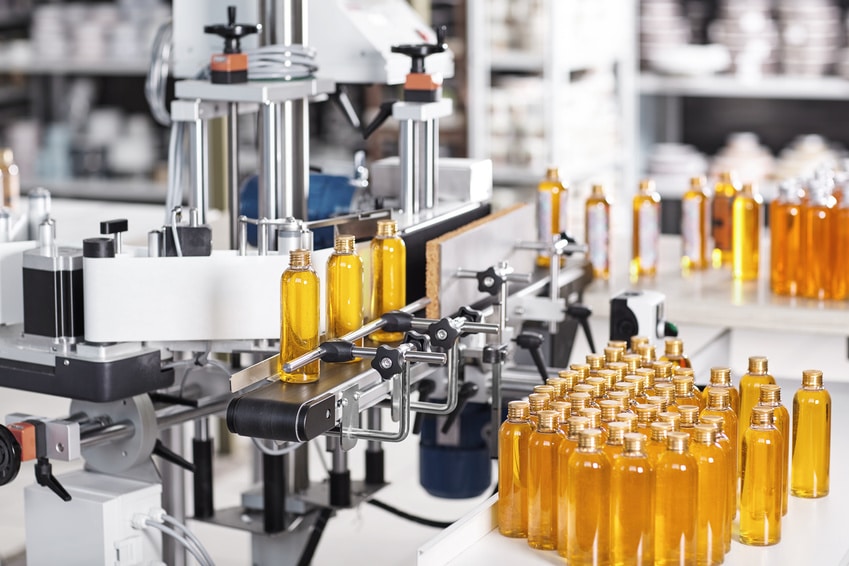 Identify areas for potential reductions like products which are out of date or rarely used. Either take these off your ordering system or limit the order amount.
Additional Stock
Look for gaps in your inventory, waiting for new orders to arrive can stall projects causing productivity to plummet.
Plan ahead and evaluate the requirements of every upcoming project. Make a list of materials to be ordered per project and stock up in advance.
Your Re-ordering System
Are you constantly running low on flasks or pipettes? Implementing an efficient stock management system will ensure you never run out of the essentials.
Design an ordering system around your regular requirements to minimise order frequency and shipping costs.
Create a database
A functional database should include details of:
Current stock
Product locations
Reordering threshold
Relevant suppliers
Reordering schedule
Useful facilities:
A function for staff to record product requests
A date and time record of received deliveries
Most importantly, your database should be easy for staff to use. An efficient ordering system can speed up the processing of purchase orders and delivery paperwork to ensure that your inventory records are consistently up to date.
Organise Your Inventory
Whether you have a designated warehouse or use of integrated laboratory storage, a well-organised inventory will help you optimise the space you have and make the most of your budget.

Set-Up
To organise your inventory for ease of access, group products by frequency of use or product type. Arranging products by expiration date is a useful technique to optimise the compatibility of your physical inventory and ordering system.
Make sure all products are stored safely in appropriate areas. At InterFocus, we recommend the Labor Security SAFETYBOX® range of safety storage cabinets for the safe storage of chemicals, acids, poisons, flammable liquids and solids, compressed gas and data products. Our laboratory storage solutions are designed alongside our engineering team to optimise your space and provide practical access.
Product Identifiers
Allocate a label or code to each shelf or storage area that will correlate with your ordering system and database.
Colour coding can speed up the process in a large warehouse as products or categories can be easily identified at a glance.
Barcode systems may not be cost effective for everyone, but they can be useful for large facilities to maintain an accurate inventory. Each time an item of stock is removed from or added to its physical location, this is scanned and the digital database updated automatically.
Including a basic map of your storage plan is a practical way to speed up stock retrieval and allow for efficient troubleshooting in the case of a stocking issue.
Negotiate the Best Price
Your stock ordering system should alert you when stock reaches a certain threshold. Your daily, monthly and annual product usage estimates will provide a good starting point for negotiating with suppliers.
Many suppliers offer a discount for buying in bulk or setting up a repeat order. If you don't see the quantity you need on their website, it's worth a quick call or email to the supplier. Most suppliers will be happy to put together a custom bulk order and you could save on their generic per-item prices.
At InterFocus we design and manufacture progressive labs with an extensive range of practical storage solutions to optimise your laboratory inventory. For more information about our bespoke fitted labs, visit our homepage or call our team on 01223 894 833.