BIM – Building Information Modeling
Using Revit Architecture from Autodesk, we are able to provide BIM services in the process of design and layout using the latest Revit 4D technology.
All our laboratory furniture range is available in BIM level 2 families, providing efficient collaboration between us and leading Architects and designers
InterFocus and Revit Laboratory Furniture families
By using BIM at InterFocus it allows us to insert our model space into the Architects or Designers building model and integrate our designs with those of the structural and M&E contractors. Revit's 4D tools allow Architects and designers to plan and track various cycles during the building lifecycle and provides a significant leap in the management of construction projects.
InterFocus Revit Family blocks are available for our full range of laboratory furniture solutions to aid you in bringing the planning and design phase of a project. For more information please contact us or speak with our BIM specialist on 01223 894833.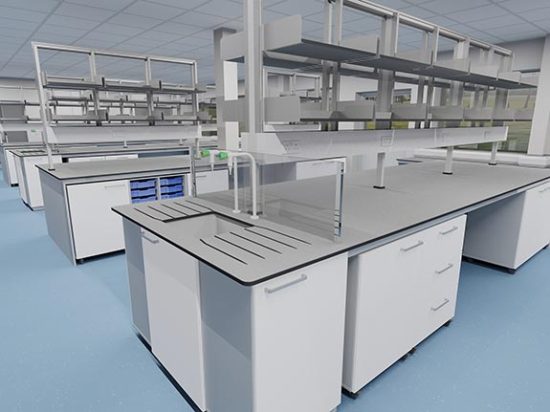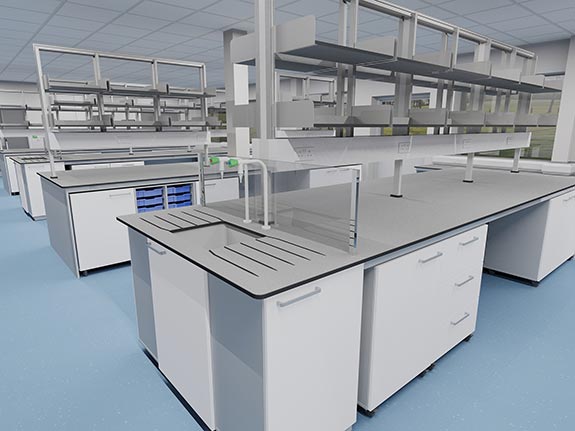 Choosing InterFocus for your next BIM project
As more Architects and Designs teams collectively use BIM to develop and provide their final project design it has become easier to project manage the various scopes of works much earlier in the design process and allows BIM collaborators to fix issues that arise before long before construction is under way.
By using a laboratory furniture specialist such as InterFocus and our BIM Laboratory Furniture families, planners and designers can integrate this all within the design model and bring overall design coordination to a much higher level.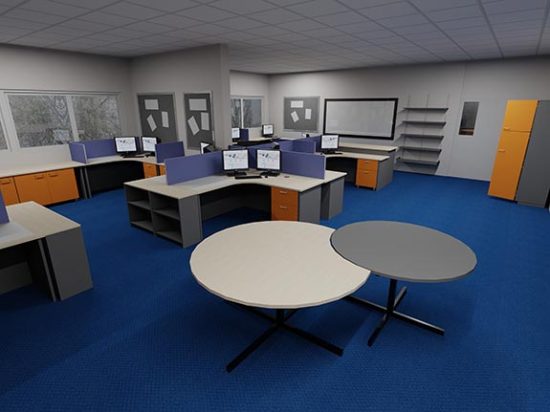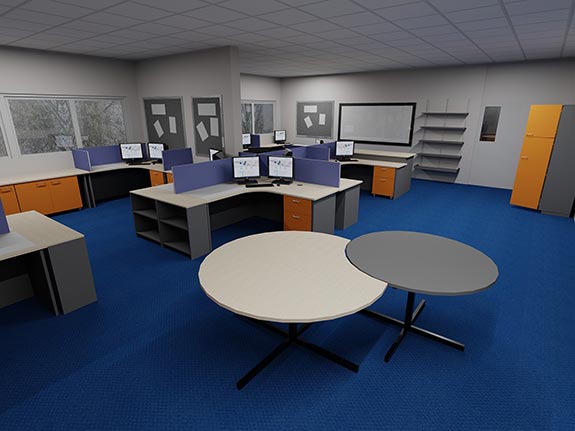 Using intelligent 3D building design tools, such as Autodesk AutoCad, Inventor and Revit Architecture, we are able to provide 2D layouts coupled with detailed 3D design renders using the chosen colour schemes from the client to provide an accurate visual model of the laboratory design layout.
Providing detailed visualisations of the project really helps both our clients, designers
and installation teams
its true what they say  " a picture is worth a 1000 words "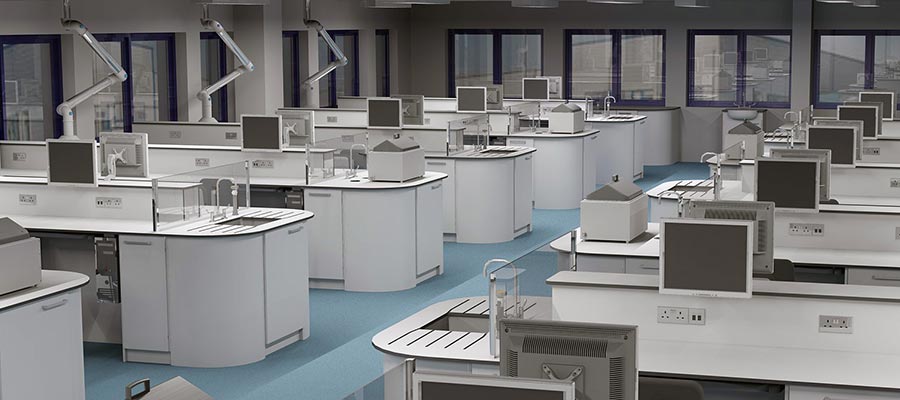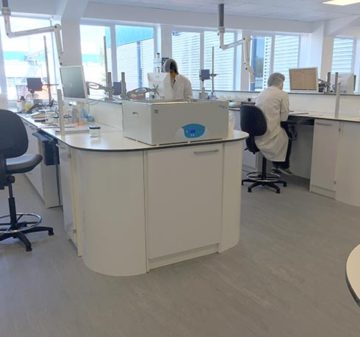 If you have a laboratory BIM project you are working on give us a call on 01223 894833 to talk to our experts and see how we can help