Contemplating switching to an e-procurement process but feeling a little overwhelmed at the prospect? Don't worry, you're not alone. The construction industry has been relatively slow at picking up the purchasing model which has seen huge successes globally. But, according to The Chartered Institute of Building, 87% of construction professionals believe that a good procurement strategy is directly related to the overall success of the project.
Construction Project Managers and general contractors may understandably be concerned that the process could be complex but the benefits cannot be ignored. Here, we'll take a deeper look into the reasons why construction managers have so far been reluctant to make the switch as well as the benefits of the process for the construction industry.
Want to know more about construction project management? Check out our recent blog here: Construction Projecanagement: A Complete Guide
What is e-procurement?
E-procurement, also referred to as supplier exchange, is the purchase and sale of supplies, products and services using the web. In many industries, it is now seen as the norm but in construction, the use of e-procurement is far less common.
What's so appealing about moving to an e-procurement processes?
In its simplest sense, businesses are increasingly adopting e-procurement processes to obtain products or services at the best price.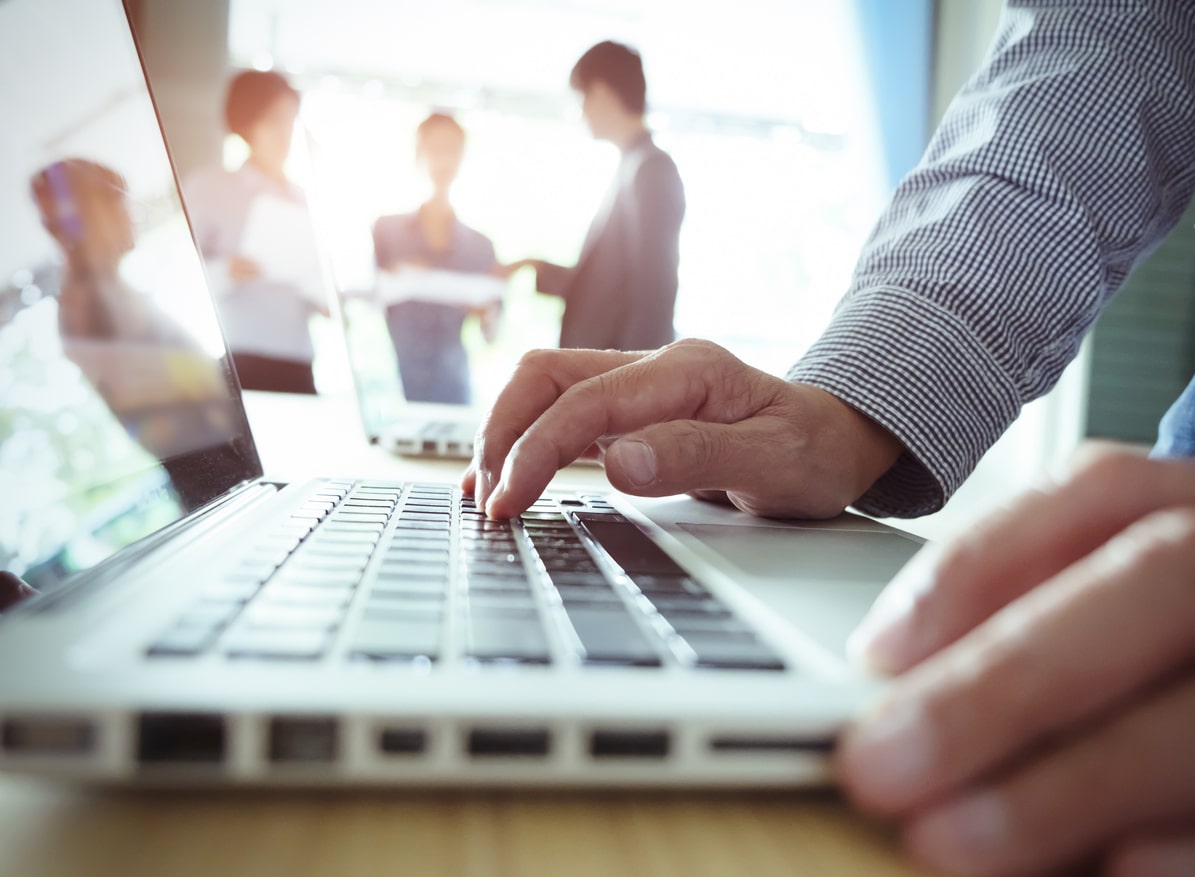 Why is the construction industry slow to implement e-procurement?
There are several tangible and not-so-tangible risks that have led to the relatively slow uptake of e-procurement in construction. These barriers can largely be divided into technical, human, and organisational impediments.
Technical barriers present a major concern for many within the construction industry. Simple issues such as lack of high-speed internet and incompatible software systems are cited as a reason for reluctance for many. Another major barrier seems to be the perceived difficulty of integrating e-procurement systems with existing internal processes. Still, more contractors are concerned with the security aspect and worry that integrating new IT systems could lead to an uptick in system vulnerabilities. Cybersecurity concerns are valid but the procurement industry takes its responsibilities seriously and with adequate training, staff will be able to spot potential problems ahead of time.
Human barriers may be less obvious but are no less impactful. Management may feel they have limited resources to implement such a fundamental change and then provide the necessary training for staff. Coupled with this, a simple resistance to change and fear of the unknown, and we see low levels of implementation within construction.
Organisational barriers can arise when the implementation of a new system could lead to the transformation of an organisation's existing structure or when long-held business relationships may be affected.
What are the disadvantages of e-procurement?
Bad processes can lead to an overreliance on tech, increased complexity, and poor integration with existing systems but when leveraged correctly and with the right procedures adopted, the benefits should sway even the most hardened sceptic.
The construction industry has so far been slow to embrace e-procurement wholeheartedly, so we'll now explore why it is a necessary and somewhat inevitable factor for growth within the industry.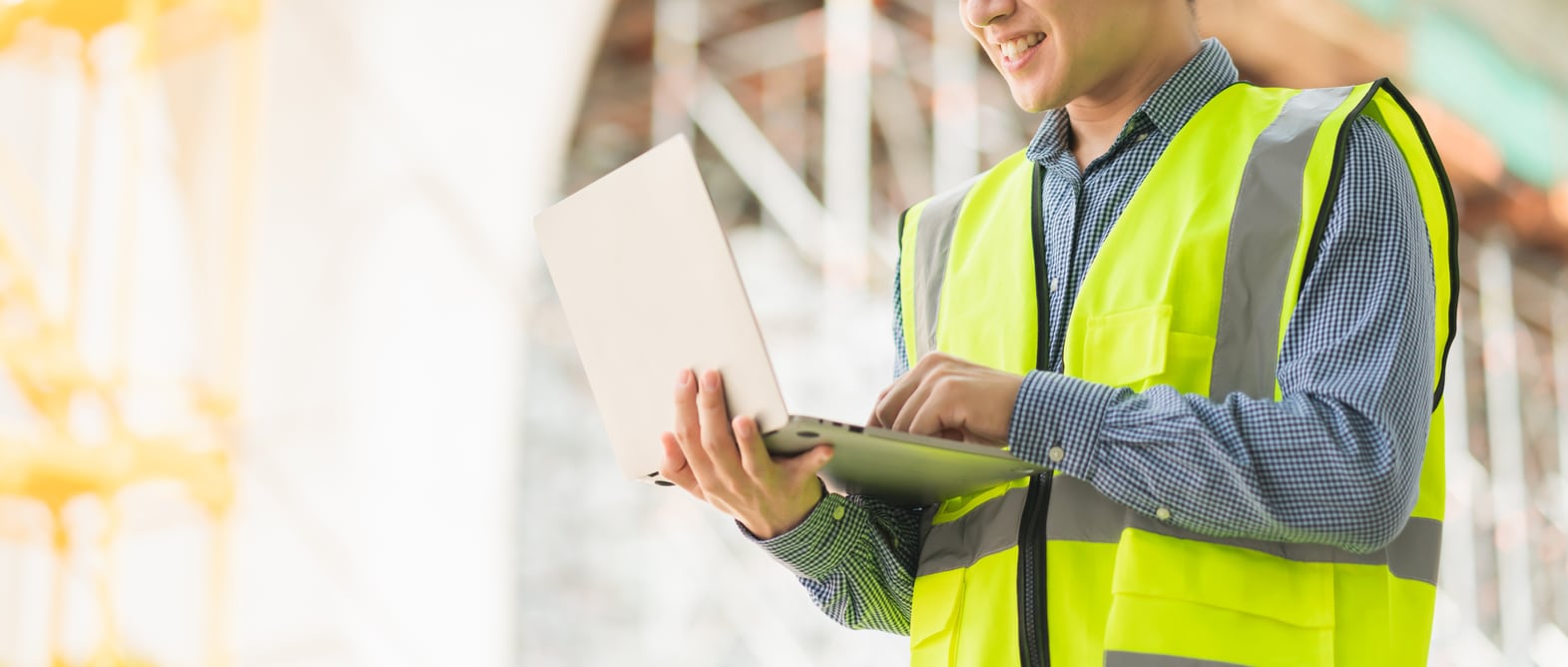 The 5 benefits of e-procurement in construction
The potential reduction in overheads surely has to be one of the biggest attractions for e-procurement. A contractor may have decades in the industry and be perfectly happy with their existing processes and procedures, but the chance to save a huge chunk of cash without compromising on quality will surely win over most. E-procurement saves money in a number of ways.
Firstly, it improves the speed and efficiency of the procurement process saving you time and money on the build. Next, e-procurement sources the most competitive suppliers globally and enables a business to run eAuctions whereby a great number of potential providers can bid in real-time, giving access to prices that simply wouldn't otherwise be there. And finally, e-procurement centralises the finance tracking process which can help to leverage volume to save costs for the buyer.
With the right systems in place, productivity will experience a major boost with e-procurement. An updated system helps to automate internal procurement processes such as purchase order tracking and supplier evaluation. Once automated, these tasks can be done with little or no human intervention which reduces transaction time and frees up staff to focus on more business-critical matters.
Of course, there may be an initial delay as staff learn how to use and make the best of new procurement systems but in the long run, it's all but guaranteed to save time. With records stored electronically, submitting reusable tenders is easy and intuitive. What's more, e-procurement systems immediately highlight (and thus have the potential to eradicate) information irregularities. It will also lead to consistent processes across multiple departments which can improve collaboration and staff engagement.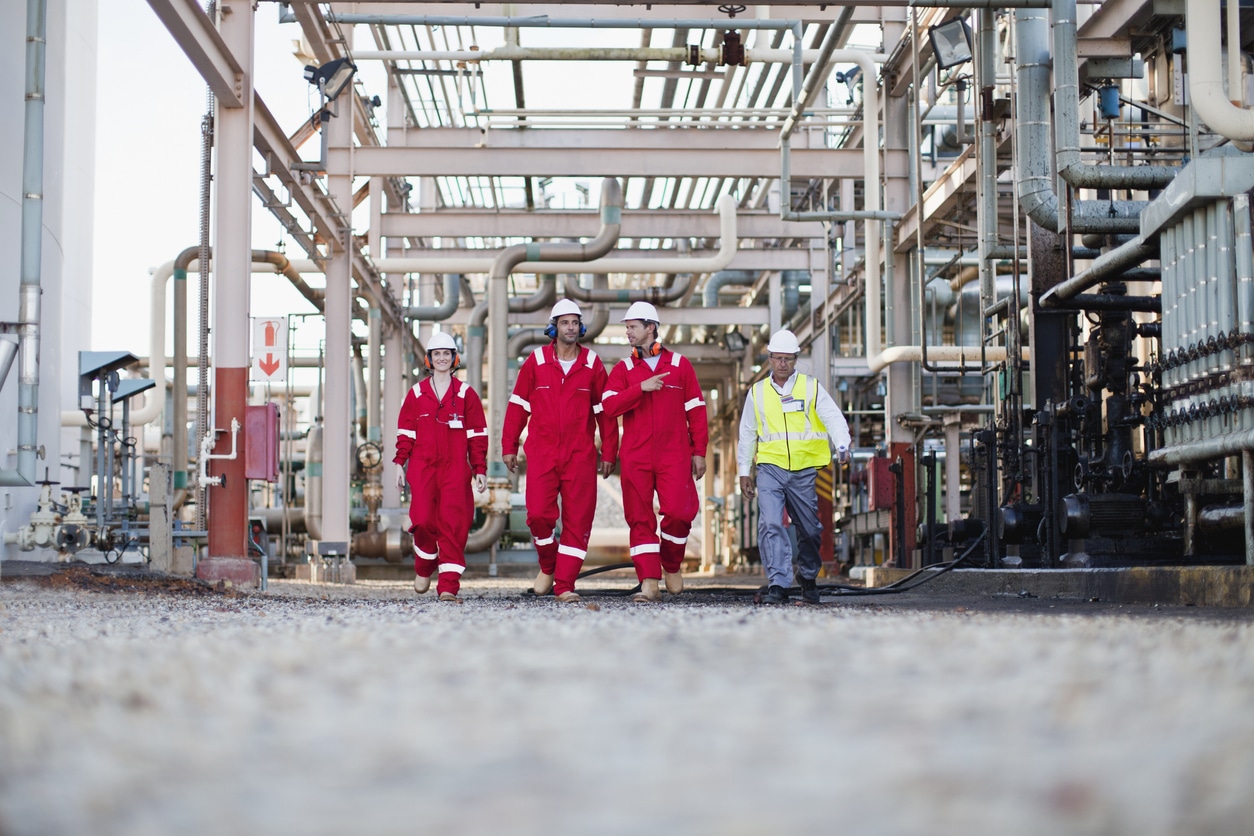 Increased transaction speed
Internet technologies can increase the speed of exchange data and allow companies to respond immediately and effectively to queries. E-procurement supports and streamlines the purchasing process and eliminates unnecessary activities, allowing contractors to focus on more valuable tasks. The use of templates and pre-agreed spending models means paperwork can be completed quickly and easily.
The benefits of standardisation in construction are significant. From the planning stage to the project closure, minimising variations in processes allows for easier adoption as well as a decreased risk of quality issues. Of course, it goes without saying that construction is far from an assembly line, but it's certainly one where simplified procedures can make everything run that bit smoother. Creating a set of repeatable and measurable processes allows for better monitoring and enhanced quality control. In short, a standardised buying model creates a workflow that leads to success – reduction in mistakes, opportunity for improvement, better availability and access to information.
More transparent spending
According to a report by the Aberdeen Group, a lack of visibility across projects is a concern for some 45% of construction projects. E-procurement allows for open and transparent spending. Tracking spend is the best way to avoid improper use of funds and when the spending process is carried out and all records stored electronically, you ensure complete visibility.
The process is also freeing for staff. Gone is the need to prove and justify spend in the event of an audit or investigation, the relevant information is readily available to illustrate compliance. Plus, when the process is conducted electronically, there are fewer data inaccuracies and opportunities for error.
Interested in investing in your workplace? InterFocus can help you create an environment that's the right fit for you and your team. For more information about our bespoke fitted labs, visit our homepage or call our team on 01223 894 833.