When a lab starts looking a little worse for wear, it can impact the working environment in lots of different ways. From the safety of your staff to the productivity and efficacy of their work, an outdated and unsafe laboratory needs more than just a lick of paint to restore it to its former glory.
Because proper working conditions are so vital, it's important to know the warning signs of a lab that's in need of renovating – especially if you've experienced pushback from decision-makers. To get them onboard, and keep you aware of what to look out for, we've collected the most crucial indicators of a lab workspace that's in need of some TLC.
So, if some of the below sound familiar, then it may well be time to upgrade your laboratory for the better.
1. The safety of your staff is at risk
Above all else, the safety of your staff is imperative. If your lab's current condition has the potential to lead to safety hazards, injury or worse, then that's a rather large tell-tale sign that renovation is sorely needed.
This is especially true if your lab was built over 20 years ago. For one, the risk of contamination could be high; some lab fixtures used to contain asbestos, and these were installed as late as 1999! So, if your furnishings are growing old, it may be worthwhile checking for asbestos.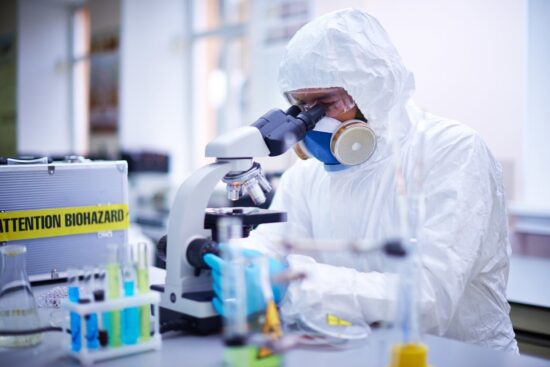 To help keep your staff protected from harmful chemicals, you should replace outdated fume hoods as soon as possible. It's likely that your lab's output has grown over the course of its lifespan. If this is the case, then the fume hoods that were originally installed are probably no longer fit for your lab's current size.
Additionally, old labs could be violating modern safety codes. This is especially true if the number of employees has increased but space hasn't. Since health and safety codes are revised all the time, it's essential that you remain compliant if you want to continue operating.
Sometimes, a lab may put off renovations because it can't afford the downtime. Thankfully, there are plenty of ways labs can maintain normality and ensure the safety of their staff during a renovation project. We looked at the most vital factors to consider here.
2. The temperature is fluctuating
If your lab is literally blowing hot and cold throughout the day, then a renovation could well be on the cards.
Equipment and experiments need a stable temperature to ensure optimal results. If your environment can't maintain the right conditions, then such fluctuations can put a lot of undue strain on your machines. And when machines begin to falter, the repairs are bound to be on the pricey side too.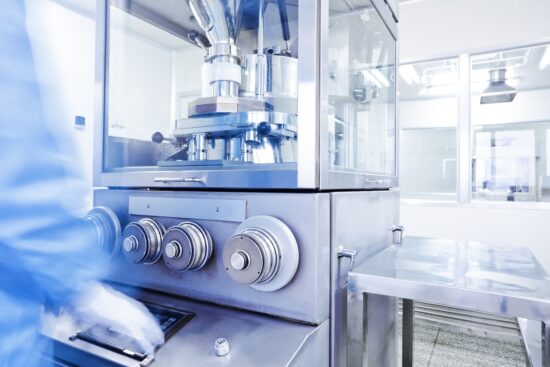 Why might these fluctuations in temperature be happening in the first place? In older labs, the heating and cooling systems can't stay ahead of temperature changes. These slow reaction times mean the heat switches on after the room has dropped far below temperature, staying on until the room is far warmer than it needs to be. If this is the case, you may just need to replace the thermostat or you may have to upgrade the entire HVAC unit.
Elsewhere, fluctuating temperatures might be caused by poor insulation or old windows, in which case, the lab will need renovating.
3. It's showing signs of rust and corrosion
Shelving and casework that's rusted or corroded is never a good sign. Using caustic chemicals so frequently, it's no surprise that shelving and casework can start looking worse for wear. Unfortunately, if you can't safely store equipment, chemicals, and solutions in them any longer then it's a sure way of putting your staff at risk.
Thankfully, you only need to replace the corroded shelving and casework when renovating a lab; units that have remained untouched can stay as they are.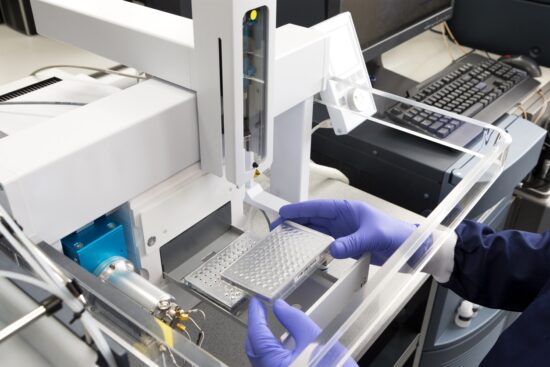 4. You're still using old equipment
Although calibration is a necessary part of equipment maintenance, machinery that needs constant re-calibration can be a massive drain on your staff's time. As well as harming productivity, these unreliable machines can also put your samples at risk too.
And when you're in the habit of re-testing samples due to outdated equipment, it could end up impacting your funds in the long term as well.
5. Inefficient work processes
If the layout of your lab is creating an inefficient environment, then it sounds like it's time for a refresh. Whether it's cluttered workspaces or employees having to interrupt others' work just to get to another part of the lab, inefficiencies in the lab can prove frustrating for all involved.
Through a lab renovation, you can revise and revamp the layout so that employees can move around comfortably without worrying about getting in anyone else's way. What's more, you don't necessarily need more space to carry this out. You can have an efficient, open space to work in just by rethinking the area your staff already work in.
Need to complete that upcoming construction project? The team at InterFocus can help with that. For more information about our bespoke fitted labs, visit our homepage or call our team on 01223 894 833.