How Can Layout Impact Engagement in School Science Laboratories
MarcusCannon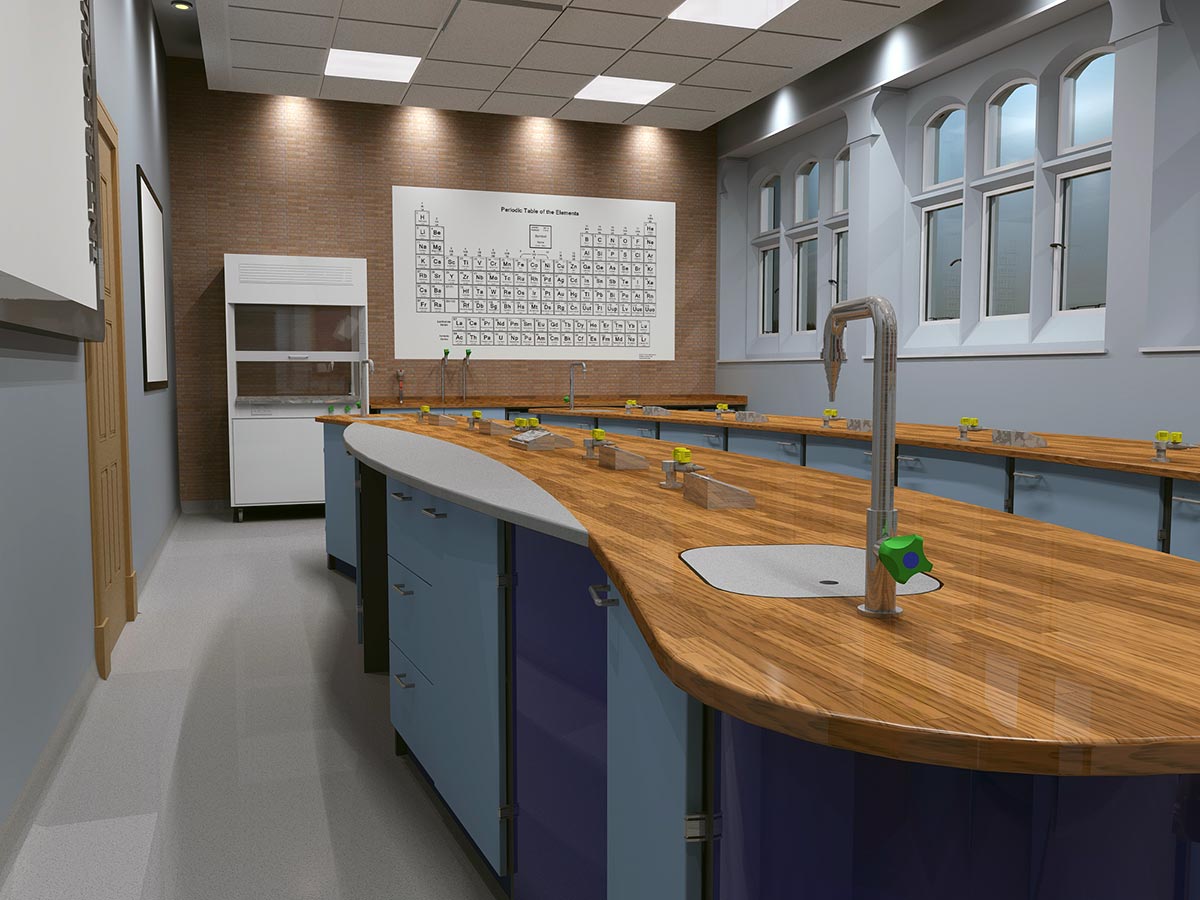 How Can Layout Impact Engagement in School Science Laboratories?
Despite advancing technologies and evolving curriculum's; classroom design and layout have remained largely the same throughout the 20th century and through to the modern day. However, research indicates that progressive classroom layouts can benefit student engagement in all subjects – and none more so than science.
Lines of Communication
The standard classroom design of a course leader standing in front of row-after-row of students can compromise effective lines of communication. Only the front rows of students have unobstructed views of the teacher – with the remaining rows compromised. This can complicate dialogue between teacher and students, potentially leading to misunderstanding and unfulfilled potential.
More progressive classroom design can accommodate clearer views and lines of communication for the entire class. This entitles all students to the same opportunities to learn from their course leader and progress their education.
Additionally, clear communication lines can make it more difficult for students to misbehave and ignore their teacher.
Marriage of Practical and Theoretical Learning
Unlike many subjects, science requires a combination of practical and theoretical learning. Creating an environment which helps these two learning disciplines effortlessly complement one another can help students fully understand scientific principles. Creating an environment which supports both learning disciplines, without compromising the other, can make learning more efficient and effective.
Work areas which complement both learning disciplines not only reduces time spent moving between practical and theoretical learning tasks, but can also save significant space and budget.
Environmental Factors
Research by the University of Salford indicates that well-designed classrooms can help increase the academic progress of students by as much as 16%. Intelligent layouts and considered environmental factors can help more students fulfil their potential and retain increased levels of information. Factors such as plentiful natural sunlight, positive and clear acoustics and even classroom colours can all help students fulfil their potential and increase academic progress.
A well-conceived and considered classroom layout can allow all students equal access to these positive environmental factors.
Seamless Implementation of Technology
Since the launch of the first iPad in 2010 – handheld technology and tablet devices have been increasingly been used in classrooms and other learning environments. Many schools, such as Hove Park School in Sussex, have experienced an increase in student engagement since implementing iPads throughout classrooms.
The technology has proven effective in keeping students interested and engaged with the subjects and classes. Providing advanced learning tools and an endless wealth of knowledge, iPads and competing tablet devices can also help provide a more seamless transition between completing homework at home and working in the classroom.
Integrating these technologies into the layout and build of the classroom can give all students equal access to the full range of benefits. It is important to ensure the technologies are implemented in such a manner that they are used as an educational aid, and not a distraction.
InterFocus can help you design and create school science laboratories with intelligent layouts which can help support increased student engagement and academic progress. For more details about our full turnkey service, visit our homepage, or call our dedicated team on 01223 894833.