For laboratories of any size, efficiency and accuracy will always remain the central goals. But if you're looking to downsize or you're working in a laboratory constrained by its limited space, then how can you overcome the ostensible challenge of restricted size?
Often, the cost of renting a large space isn't realistic, but in truth, you don't need a huge facility to comfortably go about scientific research and testing. Instead, knowledge of compact laboratory design and its principles is all it takes.
By emphasising the optimisation of the workspace and encouraging collaboration between designers and lab managers, compact design aims to create a workspace that comfortably houses personnel and equipment regardless of size. In fact, the principles of compact design can be applied to labs of all sizes, rather than just those that are already compact.
Here, we'll take a closer look at the principles of compact laboratories in more detail and how you can use them to plan and design a more efficient lab space.
The Features of Compact Design
Compact design utilises space-saving techniques that focus on modular furniture and flexible design to facilitate the ever-changing developments of scientific research and development.
These techniques include:
Modular furniture
Furniture that's designed to be flexible enough to accommodate multiple types of work, configurations, and add-on accessories and features; modular furniture saves space by conforming to the constraints of the space or by being built to include additional storage and housing for equipment, tools, personal items, and more.
While standard furniture options are limited by their rigidity, modular furniture can be reconfigured to suit the required changes in research, additional equipment and machinery, as well as personnel. It also allows lab facilities and staff to more readily make workplace transitions, preventing the accumulation of clutter by including additional storage and add-on organisational features.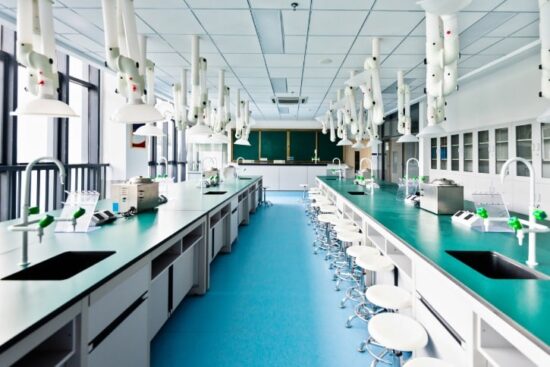 Special equipment housing
Workbenches and lab tables that include special equipment housing are another example of the principles of compact lab design at work. Through the housing of equipment either directly within or on workstations, such a principle does away with the need for secondary storage, keeping regularly-used tools within reach without taking up space.
For instance, microscope tables make microscopes conveniently available to lab technicians while also providing space for such expensive, sensitive pieces of equipment. Analytical instruments can also be placed in their own specially designed carts or within the built-in enclosures of benches made for pumps, waste and computational equipment.
Compact machinery and equipment
Opting for equipment and machinery that fits with the principles of compact design can also help to maximise a lab's use of space. For machinery that's on the larger size, you might consider looking for smaller alternatives to necessary equipment.
Take fume hoods, for instance. These are typically quite hefty and end up taking up lots of space in a lab. For labs that don't require a piece of equipment of such magnitude, then it's a good idea to invest in a fume snorkel, which can be mounted on workbenches or suspended from the ceiling to achieve similar results.
Why should you consider compact design?
As well as saving space, there are a whole host of other reasons to think compact when it comes to lab design, including:
Allows for greater use of the entire facility, maximising both the storage and equipment within your lab, as well as the available workspace for lab personnel
Promotes a more positive workplace attitude, reduces workplace accidents, and ensures greater data collection accuracy – all achieved through having ample space
Can be more cost-effective in the long term
Modular furniture can be tailor-made to suit the exact specifications of your facility, while its customisable capabilities eliminate the need to buy new furniture with every change in research
Ensures the efficient utilisation of a lab's smallest spaces and areas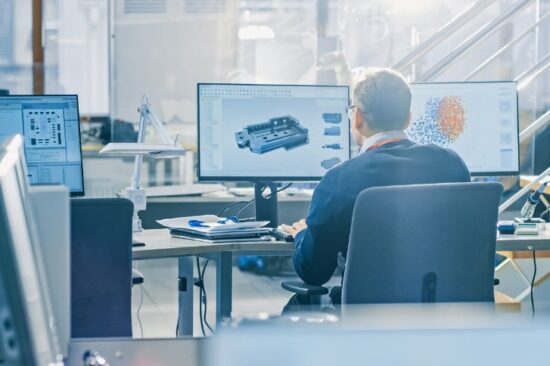 Planning for a compact laboratory
If you're considering designing a compact laboratory, a full assessment of your lab should be carried out. Here, facility measurements and machinery and equipment requirements, along with special accommodations for plumbing, HVAC and electrical requirements will all need to be taken into consideration.
Because every lab is different, lab managers need to accurately represent the needs of the facility, which requires a deep understanding of the work that's performed within the lab.
Lab managers should also work with technicians and researchers, as such personnel have a more in-depth understanding of the day-to-day operations of the facility. They'll be able to provide insights that can make selecting the right design solutions for a compact lab a lot easier.
Lab managers should liaise and consult with facility stakeholders, including investors, managing partners and board members. Here, you'll establish a budget, work out an expected timeline for the project, and ensure all stakeholders share the same expectations.
Designing your compact laboratory
With the legwork of planning done, you'll then have to meet with a design team wherein you'll accurately communicate your needs to the designer. It's essential that everything that you compiled at the planning stage is discussed here, from the exact measurements of your space to the challenges that your facility personnel noted.
Prior to making any agreements on contact, discussing the finer points of your lab's uniqueness is important. The design team will be able to supply you with renderings that detail the agreed-upon design, a quote within your estimated budget, and any details regarding a provisional project timeline.
Remember, there's no such thing as over-communicating the needs of your facility. The more information that can be shared at this stage, the better.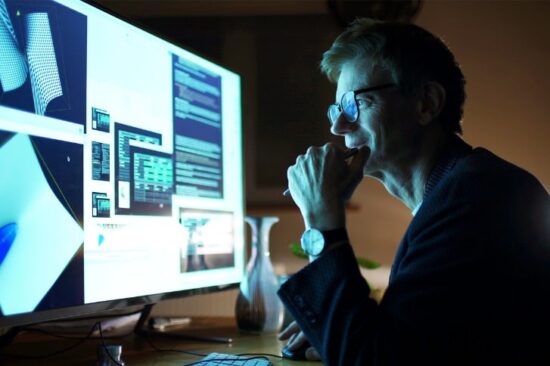 You'll also have to choose the appropriate furniture and equipment for your lab. To properly maximise space, consider all available furniture configurations from your chosen lab designer or furniture manufacturer. Many of these manufacturers will be able to accommodate custom requests and can provide configurations that can easily suit the requirements of your newly designed lab.
If you've an upcoming construction project to complete, then the team at InterFocus can help. For more information about our bespoke fitted labs, visit our homepage or call our team on 01223 894 833.