Given that laboratories often house expensive equipment and hazardous materials, relocating a lab can be both complicated and costly. And whether it's within the same building or across the country, every little thing matters, so being properly prepared for your move does make all the difference.
To help you out ahead of your move, we'll run through the things you need to consider before, during and after your laboratory relocation goes ahead.
Before your relocation
1. Create an internal team
There's more to relocating your lab than simply booking a few removal vans for the day. Ideally, you should have a few key people who you can work with to keep everyone within your organisation aware and up to date on key dates.
This team can also help to create a plan for the move itself, including individual requirements for each department, such as decommissioning/recommissioning, construction of special packing materials, packing and relocation time.
If necessary, schedule in regular meetings so that things stay on course and issues can be dealt with if they pop up.
2. Take inventory
Your next step should be to take inventory of everything that'll be handled during your relocation, including lab supplies, materials and equipment. Doing so will ensure a smoother set up at your new lab's location, lets you keep track of your supplies before you move and provides a clearer view of anything else you may need to order for the future. Plus, it'll also let you track any trends in supply and allow you to re-order restocks efficiently.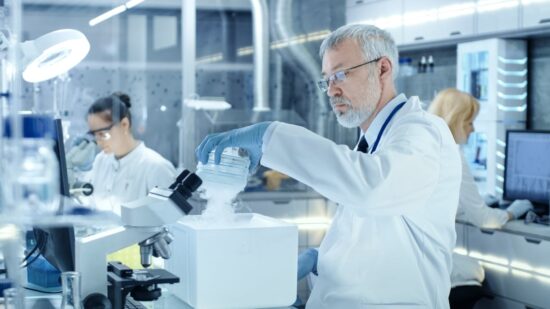 3. Be aware of the chain of custody
If it applies to you, then pay attention any items being transported that need chain-of-custody documentation. This will be required if you handle evidence for legal cases, but other types of laboratories, especially those working with live animals, will have chain-of-custody considerations to think about too.
Speaking of animals, they must be cared for with food and water during long periods of transport. Many laboratories use hanging water bottles to provide their animals with water, but these can easily leak during transport. The soaked bedding as a result of these leakages can cause hypothermia and even death. Be sure to do the utmost to care for animals when transporting them to ensure continuity with your research.
4. Use a specialist moving company
Don't be tempted to go with a man-and-a-van operation. Sure, they may be more economical but the sensitive equipment you need to move is both fragile and expensive. Opting for a moving company that lacks experience of handling such items might run the risk of damaging equipment and disrupting all your carefully done research.
It's a far better idea to fork out for a qualified company instead. While it may be more expensive in the short term, you'll be up and running in your new location sooner rather than later.
5. Obtain permits for hazardous materials
There are legal ramifications for your relocation too. Since you'll be moving all sorts of chemicals, samples and pathogens to your new premises, the correct planning and relocation processes must be in place to ensure safe transportation in line with current ADR transport legislation. These materials pose a significant risk to people, property and the environment if they're not handled correctly, so adhering to any health and safety red tape regarding their transportation is essential.
This should also help to avoid any cross-contamination, which may affect the research you and your staff have spent years accruing.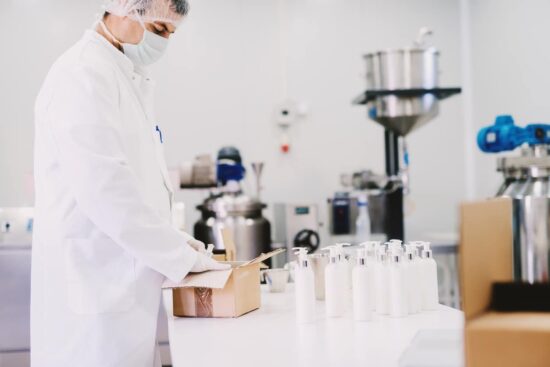 6. Keep your staff informed
As we touched on before, keeping everyone informed is an important part of the relocation process. Along with the moving date, your staff will want to know when their equipment will become temporarily unavailable. If you're decommissioning any equipment, then make sure you know how long each piece of equipment will take to move and then recommission.
Likewise, your current facilities manager, as well as the one in the premises you're moving to, should be able to help too. Don't be afraid to lean on them if you need help with connecting/disconnecting utilities, providing space for packing crates or knowing when their loading docks become available.
7. Plan out your route
As well as knowing how you'll get to your new premises, you might have tricky passages, small doors and awkward routes to contend with. Ahead of time, make sure you're aware of any potential snags that might make the move difficult on the day itself. There's a chance you may need to plan out some alternative routes to fit particularly large equipment into your new premises.
During your relocation
8. Oversee transport of materials
To make sure everything runs like clockwork, be sure to oversee the transportation of materials, and be on hand to make sure that all your lab's supplies and equipment have been handled to the safest, and most appropriate degree.
After your relocation
9. Take inventory again
After you're all moved in, you should take inventory of your supplies and equipment once again. Taking it a second time ensures that all of your equipment, supplies and materials have reached their new destination safely and are all fully functioning.
Here is where the use of a professional laboratory moving service once again comes in useful. Opting for a non-professional service may result in lab materials being lost. There is far less risk of the same happening with a professional service, but nevertheless, you should still confirm that your equipment and items have arrived so you can get your experiments started up again as soon as you can.
InterFocus can help you create an environment that's the right fit for you and your team. For more information about our bespoke fitted labs, visit our homepage or call our team on 01223 894 833.