Designing, planning and installing a laboratory isn't just a case of selecting the research fixtures and worksurfaces you require, there are plenty of other things to plan, too. Not least the mechanical and electrical elements that will accommodate the day-to-day running of the research suite.
When it comes to these fixtures, there are plenty of options available, so it can be difficult to choose the right setup for you and your operation. In this guide, we're looking at the different mechanical and electrical elements, and provide a little guidance to help you pick the perfect fixtures for your requirement and any best practice considerations.
Quick Navigation
Every new build and workspace needs to make special considerations for heating and lighting – ensuring the environment is fit for use and fully supporting the requirements of the team. These elements are even more important in a laboratory, where insufficient lighting or poorly-planned heating could impact upon the work carried out as well as the safety of the team.
It is vital that every part of the laboratory has the exact level of lighting required to support the work, providing clarity for the team where necessary. Some laboratories may even require different levels of lighting during different phases of research, so this needs to be considered during the design phase.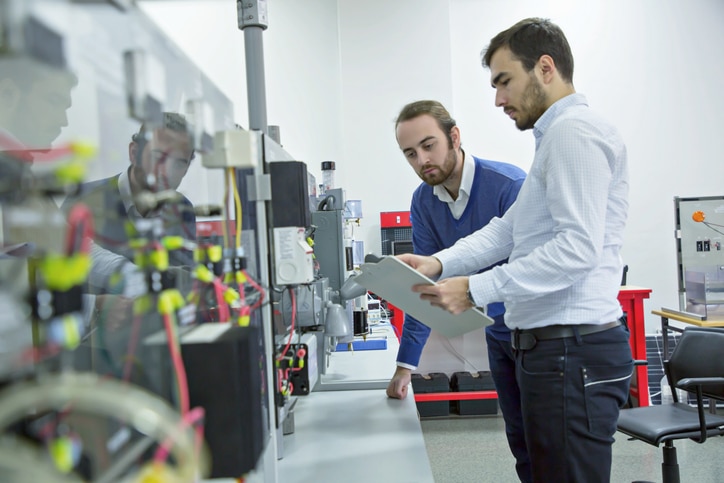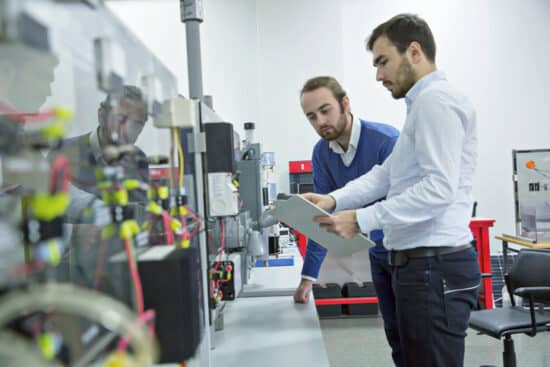 Additionally, with the presence of sensitive and reactive chemicals and compounds in the laboratory, it is vital that the heating is correctly considered during the design phase. Whilst the comfort of the team is important, it should never come at the expense of the research.
We all know how volatile gases can be, and how they need to be handled incredibly carefully. Even the most experienced of research teams need to be mindful at all times how they interact with, use and store gases. And whilst this is something you need to bear in mind during everyday usage, it's doubly important during the installation phase.
This means it is an absolute requisite that you employ the help of fully-qualified gas installation professionals when you are building out your laboratory with gas storage. Furthermore, it's highly advisable to install gas storage systems which are bespoke to your requirements. Hiring qualified experts who can build a gas storage system to your exacting standards can ensure the fixtures are as safe as possible and built to accommodate your research's requirements.
When you're designing, planning and installing a new research suite, you'll probably be focussed largely on apparatus and laboratory equipment. However, it is vital that your new suite possesses sufficient safety and security features. Keep your site, your equipment and your team safe and secure by implementing robust CCTV, alarms and a security access system.
Not only will this give your team the best possible chance to carry out and complete work without interruption or disruption, but it will provide you the peace of mind that your team is protected from external threats.
Furthermore, a robust security system can help when insuring the premises. Insurance providers are more likely to offer a favourable package if there are sufficient safety and security features on-site.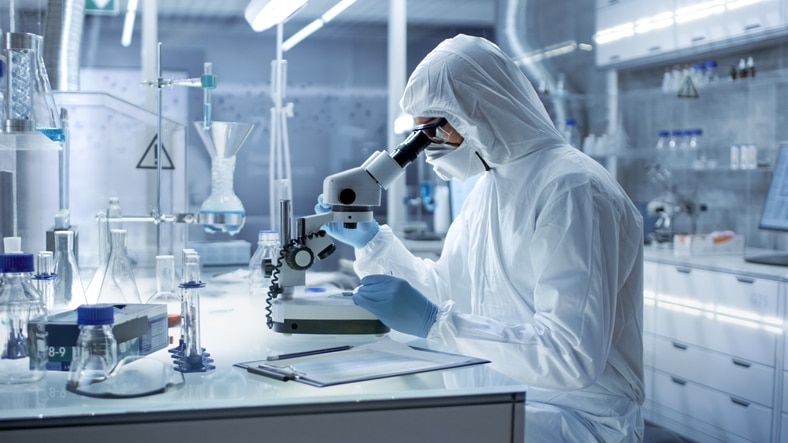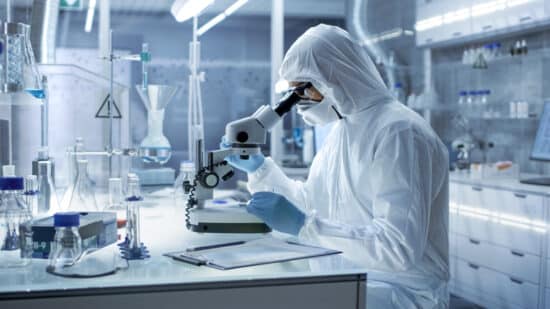 Every laboratory requires a considered approach to heating, air conditioning and ventilation. From the air changes per hour to the temperature of the laboratory to the sounds that air conditioning may produce, there are so many factors to weigh up when deciding upon air handling options.
This makes it important to relay all the requirements of your laboratory to the engineers fitting it out. They will help you identify the perfect air ventilation system which will balance all your requirements and ensure an environment which is perfectly suited to your research.
Finally, intelligent air handling in the laboratory can help create a more user-friendly workspace. The acoustics of the systems alongside the temperature control can be configured to ensure a research team can comfortably work in the lab for hours at a time.
Safety is absolutely paramount in a laboratory, so all power fixtures need to be fitted in a safe and secure manner. All cabling must be fitted in a neat manner, securely covered and kept out of public walkways. It is absolutely essential that all cabling, power outlets and electrical fixtures are fitted by NICEIC and JIB-qualified electricians.
Whilst it is important that electrical fixtures are safely installed wherever you are, it is extra important in this environment. An electrical fault or fire in a lab that houses dangerous chemicals or reactive compounds could be devastating.
Data security is an increasingly important consideration for laboratories, with more and more information stored on data systems. Especially important if your lab is undertaking sensitive or breakthrough research, you'll want to ensure all your data and electronic information is being securely protected.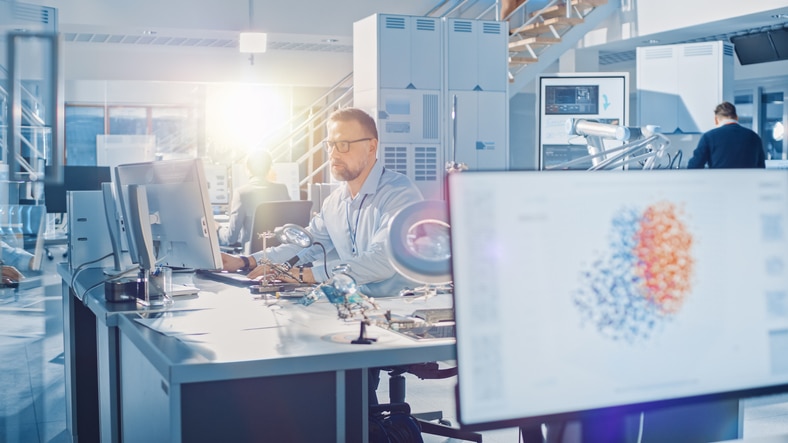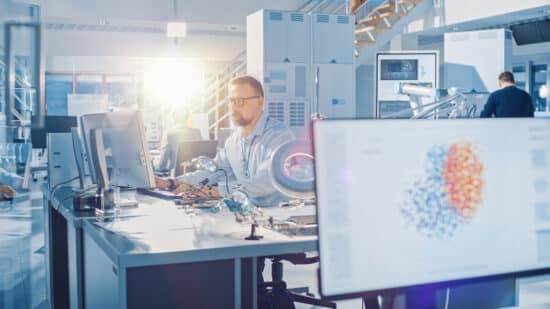 More and more organisations and institutions are turning to the cloud when they are considering their data storage options. This involves keeping your data safe off-site on external servers, and this makes it absolutely imperative that you do due diligence before selecting a storage option. Make sure you enquire as to server providers' security features, and only take your business to those who can guarantee the greatest standards of protection.
InterFocus can help you with all of these mechanical and electrical fixtures. Please visit our dedicated page for more information and insights, and to discover which is right for your project.
InterFocus can help you build the laboratory that's perfect for you and your team. For more information about our bespoke fitted labs, visit our homepage or call our team on 01223 894 833.