We've spoken about BIM and its benefits at length in the past. But when it comes to how cost-effective it can be, we've only scratched the surface.
Put simply, BIM can save contractors and owners a myriad of costs by shortening and streamlining construction schedules of all kinds. But how does it achieve this?
Below, we'll look at the ways BIM can save money for those who are thinking about a new design or layout for their laboratory.
Increased use of modular construction methods
The use of modular construction can keep project costs down in a big way. Not only do they speed up the construction schedule markedly, but it also means fewer changes once the project enters the building phase.
And since BIM designs are so accurate, it means that certain parts of the project can be built off-site, without the need to fret over how things will connect on-site.
Plus, by producing exterior parts of the build indoors, having to account for weather delays in the construction phase is no longer an issue. Remember, the more time a contractor is on site, the more you have to fork out for their supervision and infrastructure to support the project. By cutting down on this on-site time, the more cost-effective the project will be.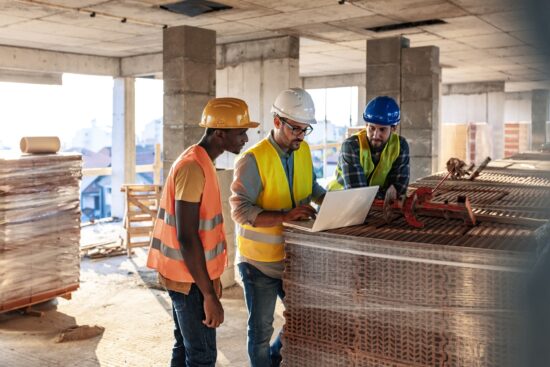 Greater collaboration
In the construction industry, collaboration is often key to a project's success and BIM strives to increase the amount of collaborative work on any given project. It does this through the creation of consistent information models throughout the design and construction process, as well as greater standardisation.
The upshot of this? Less waste and far fewer revisions throughout projects, the cost of which can soon mount up. Through BIM, members across different teams can check in with each other at regular intervals, ensuring that designs, systems, and structures remain coordinated. This provides a clearer view of what everyone is working on, as well as how they're progressing.
Increased time efficiency
Even on small-to-medium projects, there are bound to be multiple companies involved. With traditional approaches, this "too many cooks" strategy can make keeping everyone on the same page a struggle.
With BIM, however, everyone has access to the same detailed models. Because of this, you can drastically cut down on the time you would've usually spent checking in with various companies. This frees you up to focus on the more productive elements of the project.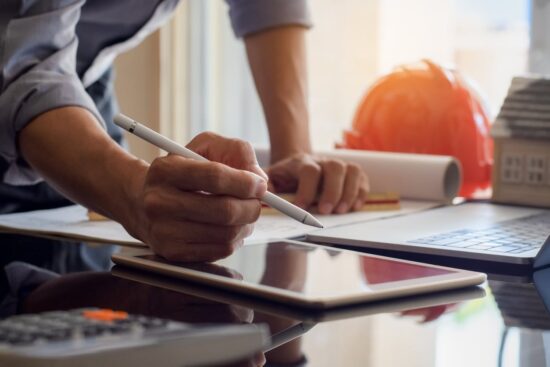 More transparency
The increased collaboration and time efficiency of BIM has an added knock-on effect on a project's transparency. As well as construction firms as a whole, it works on a micro level too.
Architects, suppliers and clients no longer have to waste time responding to individual questions. Once all involved parties sign off on liability waivers, the information everyone requires is freely accessible at all times.
Enhanced detail and information
Freely available information will only help those involved if the quality of the information is of a high standard. Thankfully, BIM can provide project members with a level of detail that's far greater than what they may be used to.
Whether it's information on models, specifications, or quantities of materials, everyone knows exactly what they're working with at all times.
Improved safety and risk analysis
Where safety and risk analysis are concerned, it's possible to address issues before they have a chance to arise when the construction phase is underway. By changing the order of work, staging work differently or adding additional supports, it's possible to minimise potential dangers from the outset.
And by adding these to the design, the contractor knows what to do ahead of time, so the owner has full visibility of how much everything will cost.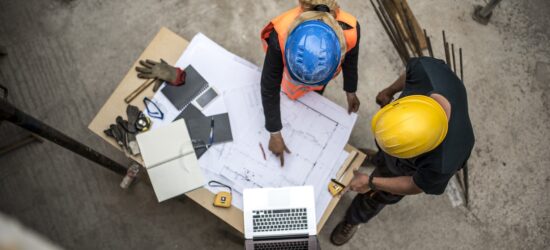 Greater accountability
BIM's collaborative process is strengthened further through the increase in ownership across projects. Through this, it's easy to know who is responsible for what, without interfering in the respective workloads of other team members. This keeps potential conflicts between teams, which have the potential to slow down a project's progress, to a minimum.
Cloud integration
Over the course of a project, team members are bound to be spread out across constructions sites, offices, and of course, their own homes. Ensuring data is, therefore, easily accessible at all times is essential.
By integrating with the cloud, BIM provides total accessibility, allowing authorised team members to access information on all devices whenever and wherever they need it. By decreasing the amount of time it takes team members to access the things they need, time delays and financial costs are greatly minimised.
Enhanced record keeping
A project is bound to hit a snag every now and then. When these challenges do arise, BIM is geared towards rectifying them as quickly as possible.
Since it can maintain detailed version histories of files, as well as who made amendments to these files, it can clear up, for instance, confusion surrounding who altered a certain detail. Likewise, if data was to get corrupted, then the team can continue working on the most recent version with minimal downtime.
Need to complete that upcoming construction project? The team at InterFocus can help with that. For more information about our bespoke fitted labs, visit our homepage or call our team on 01223 894 833.