Should your company employ the use of specialist gases, the proper systems and storage needed in order to safely store them across your facilities are essential. From copper to stainless steel, we're able to design, install and maintain a range of systems designed to fit your needs, whatever those may be.
Here we'll look at these systems in more detail, including why they're important, how they can benefit your operations, and how you can go about choosing the gas system installation that's right for you.
The differences in our gas systems
Gas systems come in many different shapes and sizes. They also vary in necessity based on the duties your facility carries out on a daily basis. You'll find the gas systems that InterFocus offers – as well as how they differ – below…
Safety relief systems
An emergency system is used to discharge gas during abnormal conditions, safety relief systems limit the difference between internal and external equipment pressure, either by manual or controlled means.
Fully automatic changeover systems
Needed to continuously supply lab grade or high purity gases, automatic changeover systems work by automatically switching to your reserve cylinder (or cylinders) when the pressure falls in the main supply cylinder.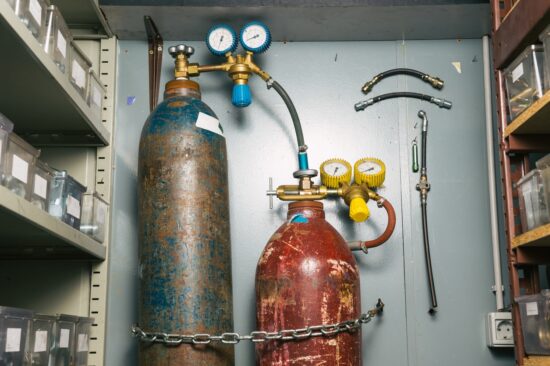 Manual changeover systems
Manual changeover systems function for the same reason as their automatic equivalents, with the major difference being laboratory staff must manually switch from cylinder to cylinder. These tend to be cheaper than automatic changeover systems.
Fume cupboard installations
Used to control exposure to airborne contaminants such as toxic and flammable vapours, gases and aerosols, fume cupboards do this by employing extraction controlled by the building's air conditioning and heating system. Fumes are drawn into the hood and then safely expelled through a neutralisation filter.
Wet systems
Wet laboratories deal with liquid substances in a range of different ways. As a result, many of these liquids will be hazardous chemicals. Water is frequently used in such environments too, and so wet labs must have an appropriate drainage system for the area to remain safe at all times.
Chemical waste disposal systems
Since chemical waste can be harmful to both lab staff and the environment around them, it must be disposed of in the correct manner. A chemical waste disposal system can ensure this is carried out properly without risking damage or injury to those working in the lab.
Large industrial gas supply systems
For medium to large sites that require industrial gases in bulk volumes, an industrial gas supply system allows a steady flow of gases such as oxygen, nitrogen, helium, hydrogen, and argon through their operations.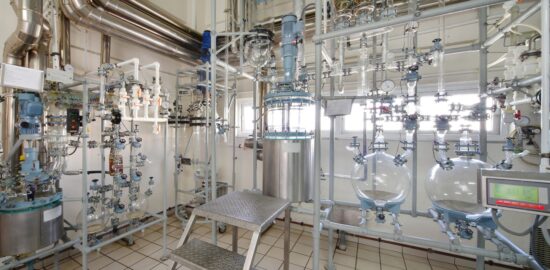 Bottle storage and large bulk storage systems
Likewise, if you need to store large amounts of gas on your premises, then we have a range of storage solutions to help take care of that for you.
What are the benefits of having a specialist gas system installed?
Depending on what your operations involve, having the right specialist gas system in place is important for a number of different reasons, including the below:
Cleanliness
Whatever work you conduct within your laboratory, cleanliness is a priority. Not only does it ensure a safe working environment free from harmful spillages that could put your staff at risk, but by remaining free of contamination, you'll be guaranteeing the best results from your experiments.
High-quality finishing
Speaking of best results, poor installation puts your work at risk. We're committed to carrying out everything to the highest standard, including the finishing touches, so you're ready to begin your research in total confidence.
A fully operating system
If your system isn't functioning correctly, then your research could well be in jeopardy. To deliver the best results, our experienced team oversee every project from start to completion. Whether it's design, installation, or maintenance, you'll have a point of contact to make sure you and your team stay in the know regarding your system's specs, progress and functionality.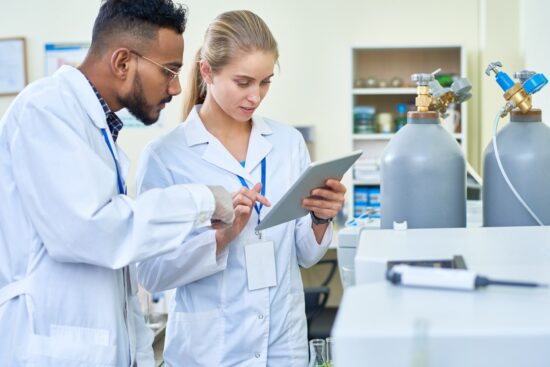 Total system reliability and efficiency
Likewise, your research can't afford to encounter any hindrances along the way. To maintain complete continuity at all times, our engineers use the latest techniques and safety procedures at every step of your project.
Choosing the right gas system installation
Before you begin any gas system installation project, carrying out an audit to determine the gases required for each location is essential.
By identifying the gases required for each instrument, their purity level, required delivery pressure and peak flow demand, you'll be in a better position to determine things such as the size of the required piping, how much storage you need and the source from where the gas will be supplied.
Tackling this at the outset allows for more accurate estimates of your pressure or flow requirements; overestimating either of these can result in higher installation costs and reduced gas savings. Likewise, underestimating can cause an inefficient supply of gas to your most essential instruments or systems, thus impairing their use.
Elsewhere, the gas purity of your supply is also critical. Therefore, the choice of construction materials – and their compatibility with the necessary gases and their purity levels – remains a key consideration. This goes beyond the compatible materials too; the design of the system must also retain the purity of the gas. Our team will work with you to ensure only the correct materials and designs are in place to deliver the highest of standards.
If your facility requires a gas system to keep operations up and running at all times, the team at InterFocus can help. For more information about our bespoke fitted labs, visit our homepage or call our team on 01223 894 833.