Obtaining goods and services in a way that minimises the level of damage and impact on the environment can be a difficult task for any business. But to keep up with changes and needs of current legislation, public authorities especially need to look to more environmentally friendly procurement processes as we move forward.
Protecting the environment is a prominent piece of legislation that public bodies in the UK must now follow as we are well-settled in the post-Brexit UK.
So, what exactly is green public procurement, and what are the benefits?
What does green procurement mean?
To understand green public procurement, we first need to look at the definition of public procurement and how it differs from private.
Legislation at the local, regional, national, or international level, or a combination of these, constrains public procurement. Fine-tuned navigation is needed throughout the acquisition process to meet legislation.
Take a closer look at what makes them different in our easy-to-understand guide.
Therefore, green public procurement is essentially identifying and sourcing goods, materials, and services in a more ecologically responsible way. Since it concerns public bodies, they must continue to follow the legislation constraining them.
Public bodies – regardless of their level or status – can use their increased purchasing power from public money to choose sustainable goods, services, and materials that allow them to work with a lower level of environmental impact. Ultimately, they can make an important contribution to sustainability goals set out in their environmental policy.
Currently, green public procurement (or GPP) is voluntary for public bodies. However, it plays a key role in the UK's efforts to become a more resource-efficient economy. Its effectiveness relies on laying out environmental guidance for products and services throughout the procurement process.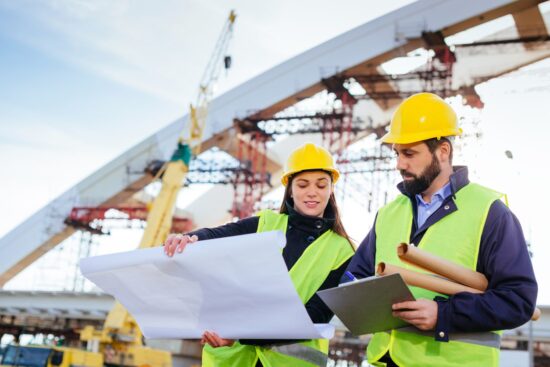 What are the benefits of Green Public Procurement?
Innovation
GPP is a major driver of innovation for the industries they're acquiring goods and services from. When major public sector businesses want to obtain environmentally friendly works, products, and services, it provides incentives to develop the industry offerings.
It can help stimulate mass demand which can be critical for more sustainable goods and services which might otherwise struggle to reach major markets. Therefore, it's a strong catalyst for eco-innovation.
Financial savings
It can also provide financial savings for public authorities, which is a bonus since one of the motivators of public procurement is assuring the public that their money is spent wisely.
Additionally, when considering the life-cycle costs of a contract and not just the purchase price, greener procurement is likely to produce a bigger saving over time. While initial costs might be more expensive, running costs of obtaining low-impact materials, supplies and methods are generally cheaper.
Better positioned to meet environmental challenges
By implementing GPP practices now, public authorities will be in a better position to meet the ever-changing environmental challenges businesses face, such as reducing greenhouse gas emissions considering the current goal to reach net zero by 2030. This is because it will allow them the opportunity to consider their current practices and use predictions about how they might need to tackle environmental issues in the future to change their procurement process.
How can businesses achieve a greener procurement process?
Public sector businesses can use their purchasing power to favour goods and services with less environmental impact. Food and catering, technology, energy, and building are just some of the biggest sectors that can lead to change in becoming greener.
We're focusing on the construction and building trade, but any business (either the public or private sector) can achieve a greener procurement process.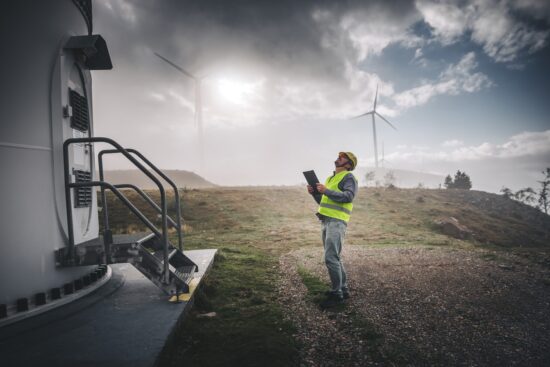 The construction industry has the potential to be a leader in making strides towards greener procurement. If public authorities requiring contracts with the building trade choose those offering environmentally friendly materials and methods across the supply chain, it could drastically reduce pollutants and emission levels.
For example, public bodies can try to source businesses that use zero-emission machinery and those committed to using alternatives to conventionally diesel-driven construction machines where possible.
Let's take a closer look at how the different aspects of the procurement process can improve their environmental procedures regarding the building industry.
Planning to Manage Demand
Managing demand with better planning procedures can ensure that better attention is paid to establishing green processes.
Being able to find a balance between sufficient procurement and surplus requires the careful use of demand forecasting techniques. Businesses use these to predict demand trends accurately and effectively. Predicting trends is more important now than ever before – especially with so many external factors shaping demand such as the economy and global emergencies.
Knowing what to expect can benefit the construction trade by allowing them careful consideration of their supply options. As a result, they can make more environmentally friendly choices based on this well-considered planning.
Effective Contract Management
Proactively monitoring all activity within the business can help ensure that goods and services meet the contractual agreements.
Through a process of mobilisation, businesses in construction and building can outline a summary of expectations, create detailed timescales for tasks, and clarify responsibilities for monitoring performance by both parties. This contract management should include environmental responsibilities, which can help filter out contracts that don't align with GPP.
Dealing With Supply Chain Risks and Impacts
There is no shortage of current factors affecting supply chains. Supply chain risks are high thanks to the pandemic, recent inflation, and geopolitical conflicts.
The construction industry is subject to the new post-Brexit framework for environmental protection under the Environment Act 2021. By targeting supply chain issues such as air pollution and waste management, businesses should examine their existing processes for monitoring and managing environmental procedures. They should also keep environmental management high on the agenda.
Minimising environmental damage and impact in the building sector can be achieved in public procurement. We hope this guide helps explain how and why to secure environmentally friendly public procurement while highlighting all the benefits.
For more information about our bespoke fitted labs, visit our homepage or call our team on 01223 894 833.