Sustainable laboratory installations can benefit from environmental assessment framework methods, of which the Building Research Establishment Environmental Assessment Method (BREEAM) is one. BREEAM is a popular sustainability assessment method used to create environmentally conscious projects, infrastructure, and buildings.
From setting the standards of new building projects from an environment standpoint to assessing efficiency – the framework looks at all of the sustainability elements across a project.
Here, we'll take you through how the assessment works, the standards which govern it, and why it can be a vital tool for helping you hit sustainability goals.
BREEAM offers a holistic sustainability assessment framework aimed at measuring sustainable value. Under BREEAM, your building project is measured against 12 categories before the performance is validated using third-party certification.
Each of these categories address influential factors, including:
Low impact design
Carbon emissions reduction
Design
Durability and resilience
Adaptation to climate change
Ecological value
Biodiversity protection
The twelve categories include many sustainable values, from land use and ecology to water and energy. 
To give you an idea of what to expect, we'll go through the BREEAM process from start to finish below…
The first step in the BREEAM process is finding a licensed BREEAM assessor. Once your assessor is secured, the project must be registered before the assessment can be undertaken.
Independent assessors will then score the build on each category accordingly to produce an end rating. Two assessments are carried out before supplying the project with a BREEAM certificate, with one interim certification issued at the design stage and a final rating received after completion of the build.
For example, our lab installation projects would be assessed against these categories once everything is signed off at the design stage. A secondary assessment would then be carried out at the post-construction stage for the full BREEAM certification.
The final stage before the build receives certification is a quality assurance check of the assessment to ensure all ratings are correct.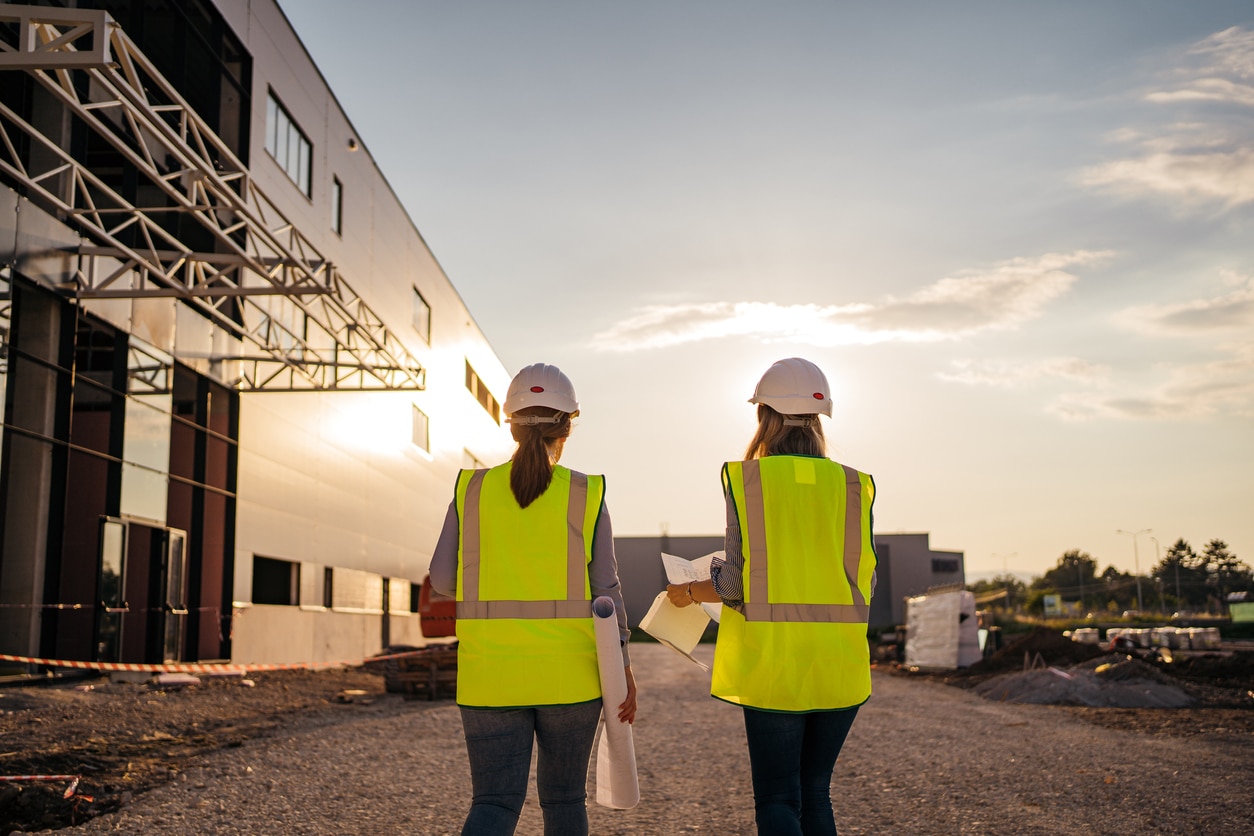 What Are BREEAM Standards?
BREEAM is broken down into different ratings which are reflected in stars on your certificate. The rating reflects the performance achieved by a project and its stakeholders against the aforementioned categories, while providing comparability and assurance of quality and value.
The ratings range from Acceptable to Pass, Good, Very Good, and Excellent to Outstanding. Each rating correlates with a percentage score for the project, which reflects how well it meets the BREEAM standards.
From this rating, stakeholders and clients can compare the build performance to other BREEAM-certified projects and use this to decide their satisfaction with the build.
For example, less than 1% of UK new non-domestic buildings receive an Outstanding rating, while the top 75% of UK new non-domestic buildings will receive a Pass rating. This will indicate how much thought and consideration was given to the sustainability and efficiency of the building.
innovating and making effective use of their materials, resources, and money.
Sustainable development has several benefits, including:
Reduced operational costs
Limiting investor and developer risk in future builds
Creating healthier workplaces
More aesthetically pleasing buildings for letting, selling, or retaining
Environmental sustainability can enhance the well-being of people that work within the development. A focus on sustainability and efficiency can also increase the attractiveness of investing in BREEAM-certified developments, making it easier to sell, let, or retain the buildings.
BREEAM is part of The Code for a Sustainable Built Environment – a strategic international framework for sustainable assessment of built environments. This code consists of a set of strategic principles and requirements that define an integrated approach to the design, construction, management, evaluation, and certification of the socio-economic and environmental impacts across the full life cycle of the built environment.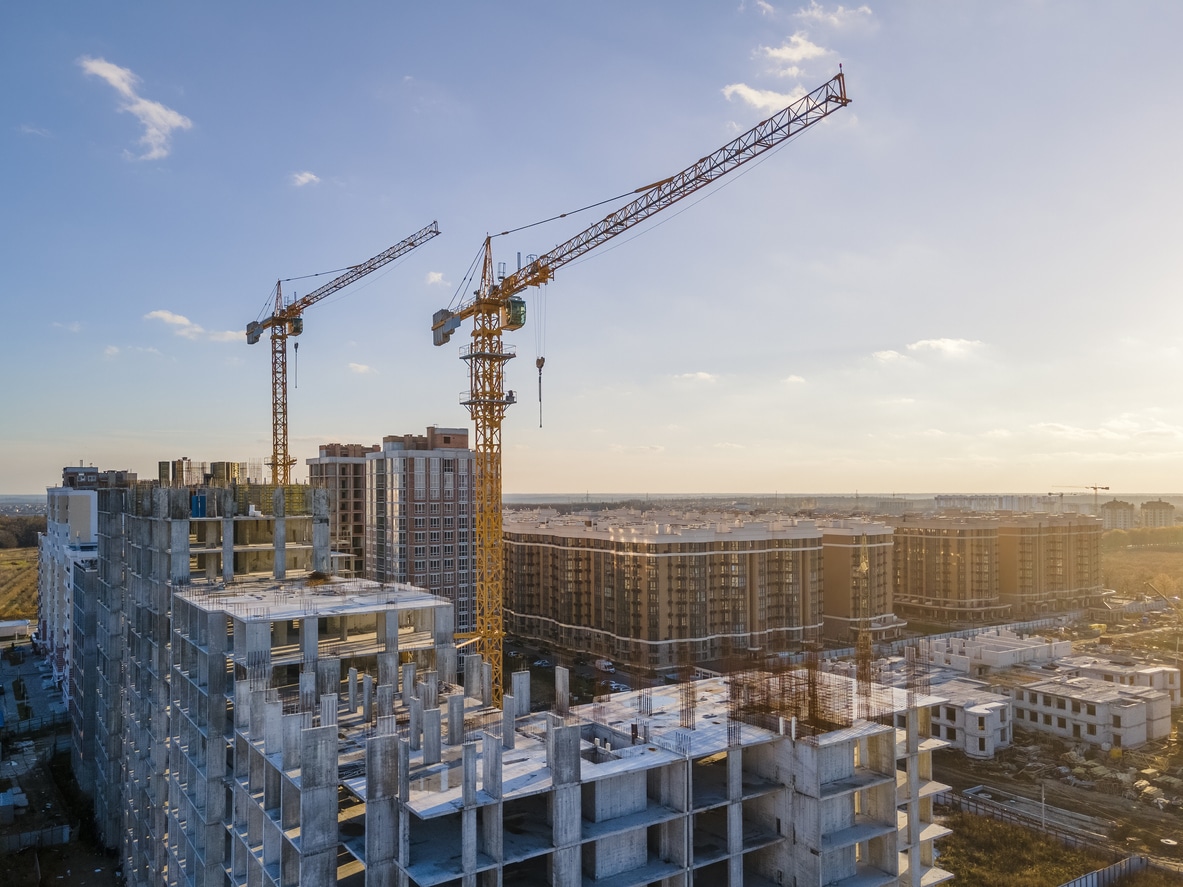 Taking everything into consideration, BREEAM can help ensure that you're hitting sustainability goals while also future-proofing your build for anything that could be thrown in your direction. For example, you'll reduce operational and maintenance costs by implementing low carbon emissions and durability into as many aspects of your build as possible.
And although it can be costly to include environmentally conscious elements into your build project, it can save you time and money later down the line and increase the cost-effectiveness of your build if you think about these things earlier.
While BREEAM might not be mandatory for all building scenarios, clients and local authorities can request that an environmental assessment be carried out.
Whether they ask for this as part of a local plan or to meet a specific planning condition imposed on the development, the UK Government's Construction Strategy makes it clear that some type of environmental assessment should be carried out on all public projects. All build projects should aim to achieve an Excellent rating in BREEAM, or an equivalent, if using an alternative system.
BREEAM is currently the most popular sustainability assessment method, with over half a million BREEAM-certified developments and more than two million buildings registered for assessment. Although there are other assessments available worldwide, such as LEED and Greenstar, BREEAM leads the UK market. So, building projects in the UK can benefit from using this method, since it's currently the most common which makes comparison easier. 
At InterFocus, we're dedicated to delivering sustainable and efficient laboratory design and installation services. Visit our page on sustainability for more information or contact our team directly at 01223 894833 to discuss what we can do for you.