INDUSTRIAL |  RESEARCH | TEACHING  |  MEDICAL
lab solutions without compromise
Debunking Common Myths and Misconceptions About BIM
Although Building Information Modelling comes with many benefits, there are still plenty of misconceptions regarding what it means, how it works and who it's designed for. But by letting these myths get in the way of using BIM to your advantage, you could be stopping your construction project from moving along at full speed.
So what are some of the most common misconceptions, and what's the truth behind them? Uncovering the efficiency of planning, designing, constructing, and managing buildings and infrastructure can change the way your lab tackles these projects in the future.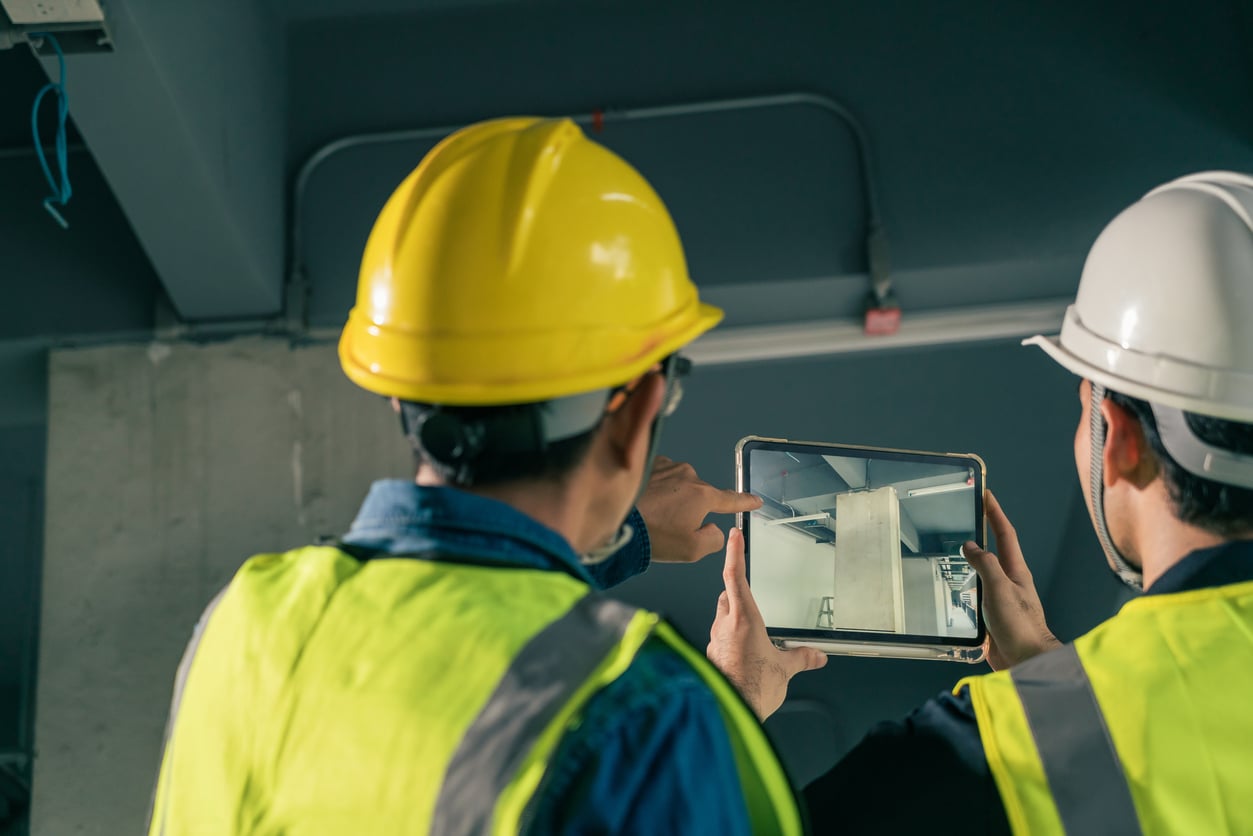 MYTH 1: BIM IS JUST 3D MODELLING
It's easy to see why people might see the word modelling and assume that BIM involves drawing things in three dimensions. And while this is technically true, these visual manifestations are part of a much wider process used to produce digital datasets. These datasets are built around collaborative work, synthesising graphical data with non-graphical information all contained within a shared digital space called the Common Data Environment. This generates a federated model, which can then be managed and updated at all project lifecycle points. The idea that BIM is just 3D modelling is a reductive way of looking at it.
Another common myth is that BIM is a type of software, which is a fundamental misconception about what BIM is and how it works. And while it might sound like something that needs to be installed or uploaded, BIM simply refers to the workflow.
Though software can be used and often is, this is all part of the larger picture. The streamlined methodology of BIM ensures that software and technology are harnessed most effectively and efficiently, and in achieving this, the skills of people, processes and technology must be considered and leveraged appropriately.
MYTH 3: BIM NEGATIVELY AFFECTS PRODUCTIVITY
There's a misconception that because BIM takes time to implement and understand, it affects productivity in the long term. Of course, labs and other build projects shouldn't expect instant results, but with the correct amount of planning, investment and proper consideration of time and resources, BIM should see productivity dividends pay off in the long term.
While it may take time to get used to the planning at the early BIM stage, with training and resource studying from the get-go a common practice, even the busiest laboratories can get to grips with BIM.
Technology has inevitably changed a lot in recent decades, and although some might still be unfamiliar with BIM, its popularity and understanding are growing. Over this time, it has proved to be a worthwhile investment for those that have already adopted it.
The upfront costs of BIM will put a dent in the company coffers when compared to traditional working processes, but the longer-term efficiencies and benefits will counter the initial drain on the bank balance. Additionally, while there are inevitable expenditure costs, there are many easily accessible, low-cost tools, guidance and help options available.
At the beginning of a project, or even before it, you can decide which aspects of BIM will be implemented and which BIM tools will be used to fully craft spending and time budgets before moving on with the lab design and build project.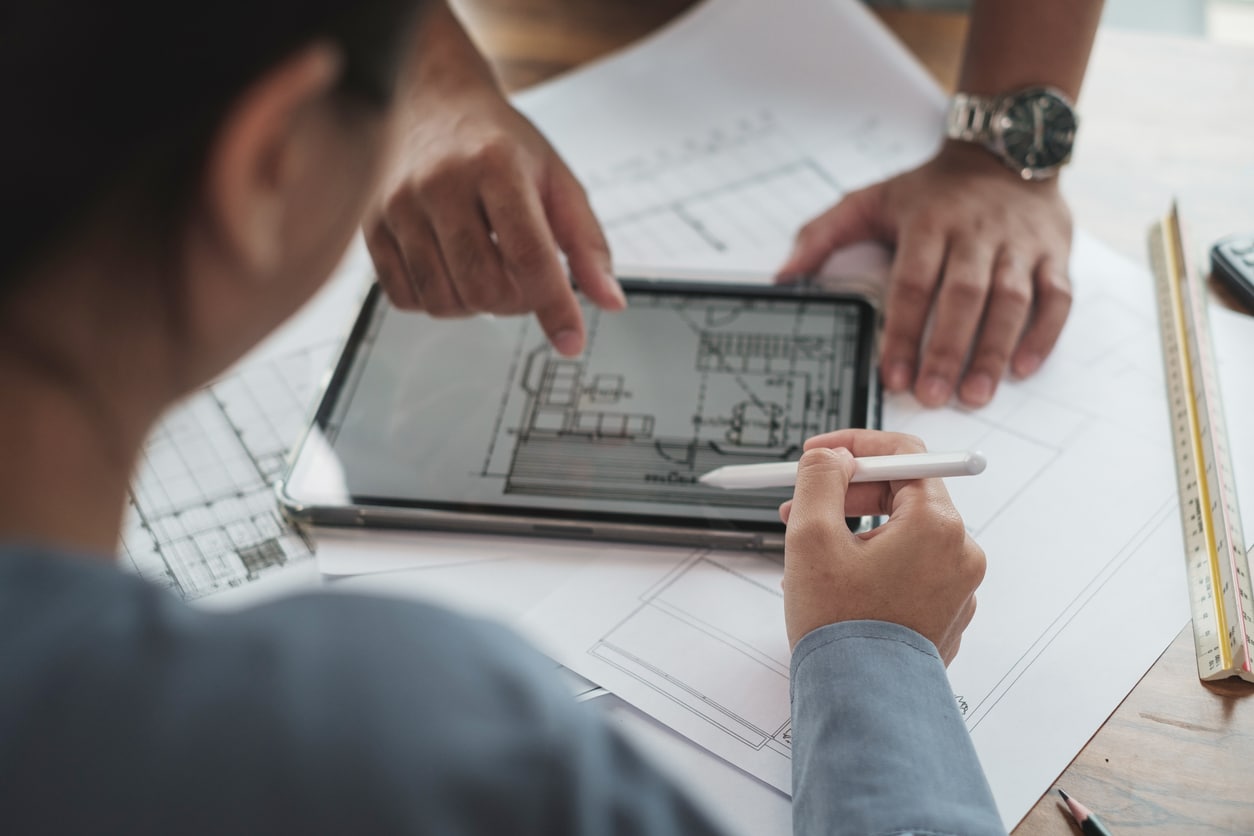 MYTH 5: BIM IS ONLY FOR "BIG" PROJECTS
The example case studies available online seem to suggest that BIM can only be used for big companies or government projects. However, smaller companies still have the same opportunities for growth in terms of efficiency and collaboration that BIM affords to larger businesses. 
Small companies and large businesses can leverage BIM possibilities, regardless of the size and scale of their project. Whether you're redesigning a full lab or planning a partial refurbishment to meet new sustainability targets, BIM can help you achieve the goals of the project.
MYTH 6: BIM WON'T BE AROUND FOREVER
BIM has long been gestating in the global construction industry. The idea of coordinated design to eliminate waste and bring about cost savings was proliferated by organisations such as the Building Research Establishment back in the 1970s. Further back still, automated clash detection was a feature of BIM considered as long ago as 1966. The idea that BIM is a flash-in-the-pan fad couldn't be further from the truth.
Rather, the influence of digital technology on the built environment is set to grow. The UK government previously mandated that by April 2016, all government building and infrastructure projects should be PAS 1192-2 compliant. Those who adopt the approach stand to truly gain a competitive advantage, reduce outgoings and work more efficiently.
MYTH 7: THE GEOMETRY REQUIREMENTS ARE TOO COMPLICATED
It's important to remember that BIM implies a product rather than manufacturing it, therefore details don't need to be 100% fine-tuned. Once an appropriate level of detail has been gleaned, there's no need to model every single element or component in a plan, which means that it isn't as complicated as it might seem at first.
MYTH 8: BIM Can Only Benefit Designers & Constructors
Building Information Modelling creates a platform for communication and collaboration to springboard from because it collates information from everywhere. From the clients to the contractors and subcontractors, it allows for innovative collaboration with everyone involved. It can also detect clashes and highlight problems, which means that managers and professionals in the building trade can work together to find a solution.
BIM can be incredibly useful for many projects, including those undertaken for the building and design of laboratories. To find out more about BIM and how it works, check out our related content below.
DISCOVER MORE ABOUT BIM HERE