SOLUTIONS
LABORATORY
TURNKEY
At InterFocus we specialise in providing bespoke turnkey laboratory solutions
for a wide variety of clients. From pharmaceutical to analytical testing,
we have a turnkey laboratory solution for you.
Contact Us
INTERFOCUS
LABORATORY SOLUTIONS
Our experienced design team understand the requirements
of a modern day laboratory, using the latest 3D visualisation
techniques we can help you visualise the design.
More Information
LEADING THE WAY IN LABORATORY
DESIGN AND BUILD
InterFocus is one of the UK's leading laboratory furniture manufacturers based in Cambridge. We specialise in providing complete laboratory refurbishments and full laboratory turnkey solutions throughout the UK and beyond.
Whether you have an existing laboratory that needs a refresh or you are looking at a complete turnkey project for a new or existing building, InterFocus has a laboratory furniture solution for you.
INTERFOCUS PROVIDES A LABORATORY FURNITURE SOLUTION BUILT TO SUIT YOU
YOUR NEW LABORATORY
Building and designing a new laboratory is no easy task. At InterFocus our aim is to make building your new laboratory as smooth as possible.
" Our experienced staff coupled with a UK based manufacturing facility provide the core requirements to a successful laboratory project "
From photo realistic 3D laboratory design to the high quality materials used during the manufacturing process, our laboratory furniture is designed to last the test of time.
Check out our case studies to see what we can do for you.
A COMPLETE SERVICE APPROACH
As a leading laboratory furniture manufacturer, our full-service approach to your new laboratory  means we look after every element of your project.
" From initial concept and design through to manufacturing and installation "
It is important to us to make even the most complex project pain-free for our customers. Our experienced project managers ensure the project runs on time and on budget.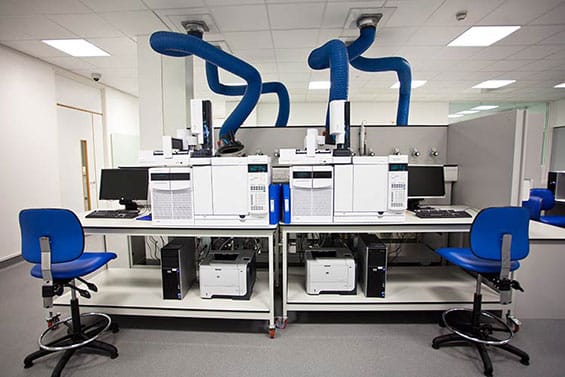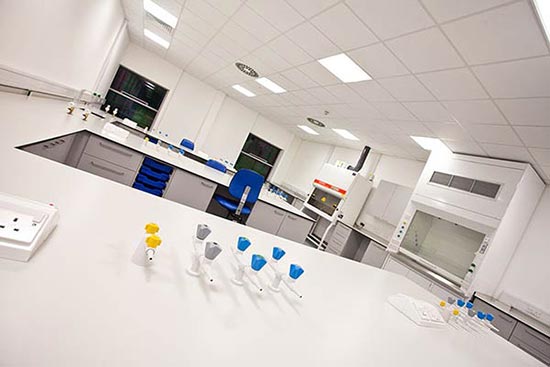 OVER 25 YEARS OF SATISFIED CUSTOMERS
Our years of experience coupled with our modern laboratory furniture manufacturing facility based in Cambridge offer our customers unrivaled flexibility, quality and peace of mind.
" We have the expertise to not only be your lab furniture supplier, but to help with the entire laboratory design process "
We often partner with contractors, architects and designers to ensure that complex facilities are delivered effectively and efficiently for our clients.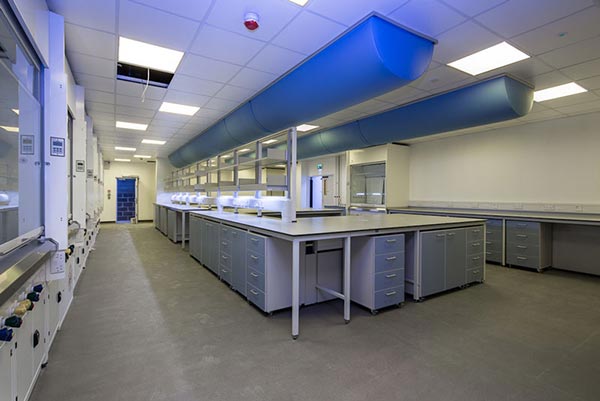 WHO WE HAVE WORKED WITH
These are just some of the clients we have worked with

BIM Design for Laboratories
We can provide a range of services to aid with the BIM design and furniture selection and layouts at the early stage of the design process.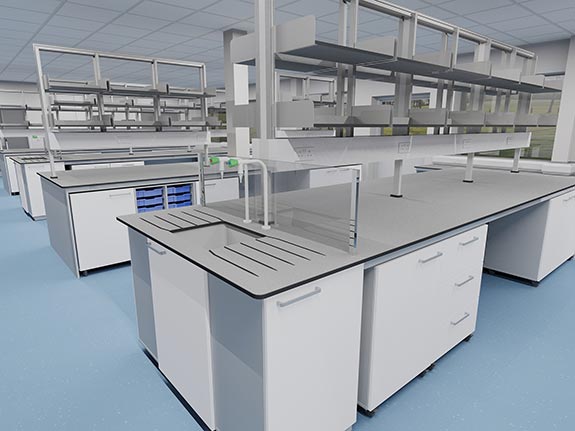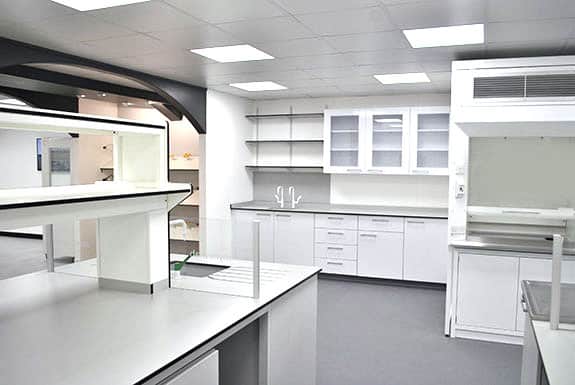 Why not visit our new showroom
Just fill in the form below and we will contact you to arrange your visit. We look forward to meeting you.
WHAT OUR CLIENTS SAY
Just a few words from some of our many satisfied customers
Our lab is looking very nice, your guys were all very professional and provide an excellent service
I wanted to compliment your men for the work they did at the lycee. They worked fast and the benches are really well done
Safety to Kier is paramount and your team have represented InterFocus very well which has been noted by us and the client