Decided to implement laboratory information management systems in your lab but need help setting your budget? The last thing you want is for your LIMS implementation to fail, but luckily, there are ways to avoid this.
Here, we'll discuss the importance of creating a business case analysis prior to setting your LIMS budget and how to create yours, ensuring the process is carried out efficiently and effectively.
What is a business case analysis?
First of all, we'll explain question what a business case analysis is to help give you the best understanding.
One of the main things to know is that these plans can be used for multiple purposes. While a generic analysis plan will often include details of the lab's goals and how you plan to achieve these, a plan for implementing software like LIMS will often look to offset the cost with benefits it can bring.
In this case, the analysis will likely detail what LIMS is and how it can benefit your lab, before running through a thorough cost analysis specific to your laboratory. Every business case analysis will be unique, even as part of the planning for implementing the same software.
A business case analysis is usually required to help achieve stakeholder buy-in and push an idea into the project planning phase. Without creating one, it can be difficult to gain approval and slows down the process.
Benefits of creating a business case analysis for your lab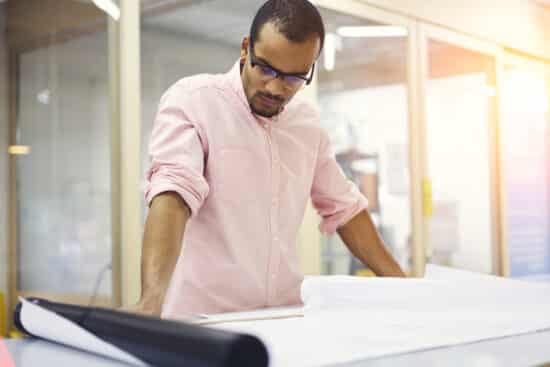 The biggest advantage of creating a business case analysis is that it clearly shows how the implementation proposed can benefit your lab. This allows everyone involved, including your researchers and any stakeholders, to understand everything involved and how it will work.
Creating a business case analysis also sets out exactly how much it will cost the business, which allows you to settle on a figure for the LIMS budget. Whether you're after more control of your lab storage or want better analytics tools, the scope for your LIMS will entirely depend on the goals of the lab. Understanding those goals and how you intend to reach them will massively aid with this decision.
How to create a business case analysis: Step by step
Before jumping straight into creating your plan, it's worth thinking about a few things before you start. For example, you might want to consider any alternative systems that could work, such as an ELN. It's also good to think about what problems you want the LIMS to solve, and how it could do this.
Once you've been through these initial considerations, you should be ready to create your business case analysis for your lab. This has eight main components, which we'll explain in more detail below.
Executive summary
This should highlight all the key points from the entire plan, so although it's at the start, it's usually best to leave this until last.
Project definition
In the project definition, you'll need to define the key objectives of implementing the LIMS. You can also outline the implementation project and how you plan to carry it out.
Goals and objectives
The goals and objectives section is important to include because this shows exactly what goals will be targeted by the implementation of this new or updated storage system. This shapes the project scope.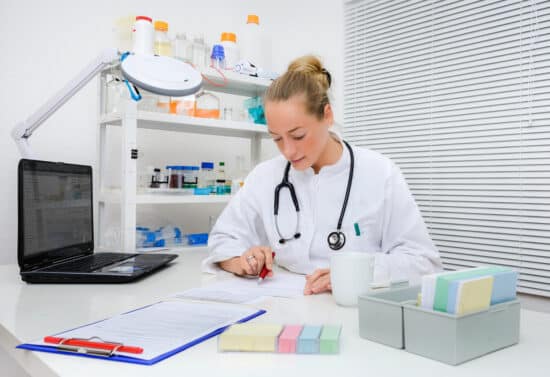 Project tasks and deliverables
Knowing exactly what tasks will need to be completed during implementation allows your lab to understand where resources need to be allocated, and if it would be possible. This also helps with costing, since you'll need to work out how many hours it'll take and how many people are needed.
Background information
Including the background information about your lab, your current systems, and how these might not be serving their purpose anymore can also help achieve buy-in from stakeholders, which is an important aspect. Buy-in can help you secure additional funding to solve the issues currently being faced, so be sure to give a thorough background explanation.
Project plan, budget and schedule
The biggest part of your analysis should be the step-by-step costing of every aspect. From the necessary resources to implementation to maintenance, there's a lot to consider and getting this right will help the lab settle on the best budget to fit your needs.
Communication plan and progress reports
Checking in on progress is a key part of the implementation, and it helps ensures things run smoothly. Scheduling a plan for regular reports throughout the process is a vital aspect to include.
Risk assessment
Risks are involved in everything. Make sure to include anything that could potentially go wrong such as delays or funding issues, so that you can weigh these up against the benefits.
This will also be beneficial for working out maintenance costs since the amount of support offered by your LIMS provider will depend on whether you want to solve issues on your own, or with their help.
At InterFocus, we're dedicated to helping all types of labs flourish. To find out more about what we can do for you, visit our homepage or contact our team directly at 01223 894833.