South East Water - New Building Acquired
InterFocus begin a full turnkey laboratory project to create a new analytical testing facility ready for UKAS accreditation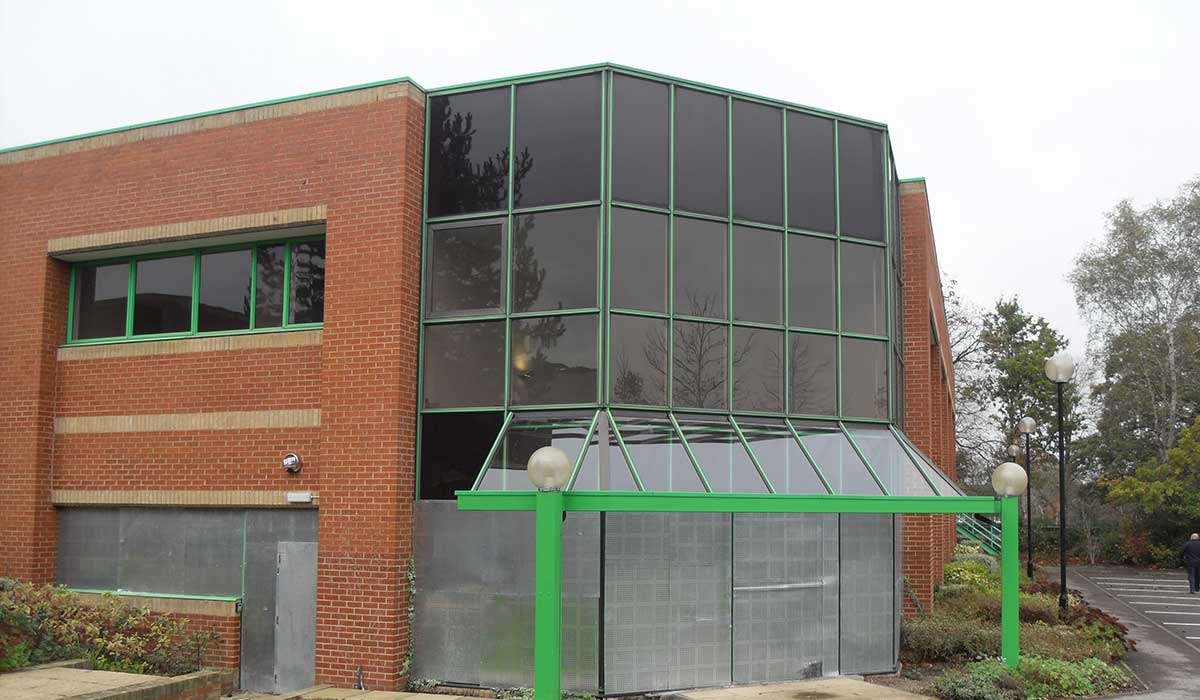 A former print works, the building required a lot of changes before it was ready for South East Water

The construction phase begins, both outside and inside

The new mezzanine floor is installed which will house the plant room and associated equipment.

New mezzanine floor constructed ready for plant room and associated equipment installation to begin

Internal ground floor works begin with partition walls and the installation of the M&E services

Mechanical and Electrical services installation starts

External ground works begin for new storage areas for the laboratory gases and other storage areas.

Plant room area begins to take shape

Plant room equipment begins to be installed, the plant room really begins to take shape now

Ground floor mechanical and electrical services | Gas, Water, Data and Heating and Cooling

Air conditioning and fresh air installation within the offices and laboratory areas

More air handling units installed throughout the building

Backup Emergency Power Generators installed

External Works | Installation of New Security fencing and gate system

Special Gases Storage tanks are installed and connected

Internal | Laboratory installation begins

New lift installed in the main reception area

Lab Installation for Analytical Laboratories

Laboratory furniture installation


Fume cupboards and extraction systems installed


Further individual laboratory bench fume extraction installed


Mobile benches and service risers containing special gas supplies

Supply and installation of new laboratory equipment

Administration offices installed on ground and 1st floor areas, including all data connections and desk power modules

Plant room completed and fully commissioned


InterFocus Full Turnkey Solution
For South East Water
Project Brief
Our client had acquired a new commercial building on an industrial estate which was previously used as a print works by its former occupants. InterFocus was appointed to design and build a solution that provided new analytical laboratories and administration offices along with associated plant and services for the building in order for South East Water to get UKAS accreditation for their analytical services.
Testing carried out 24/7 365 days a year at Orion  provides support to South East Water in their goal to supply 2.1 million people with top quality drinking water via a network of pipes that are more than 14,500 km long. Hundreds of samples a day are taken from customers taps, reservoirs and boreholes for their scientists to check for any unseen contaminants that could effect the quality of their water supply. In addition to South East Water, the new Orion laboratory facility also supports a wide range of businesses which include other water companies, blue chip firms, environmental health organisations, private water providers and building maintenance companies by providing high quality analytical services to suit their individual requirements.
The InterFocus Turnkey Laboratory Solution
Below we highlight the main scope of works of the project which is not an exhaustive list but show what can be provided by our laboratory turnkey solutions.
Full Design and Build Contract
Erection of large mezzanine floor to inside of building to provide a plant room and future laboratory / office expansion
Erection of Partitioning throughout the building
Supply and Installation of Mechanical and Electrical services, which included HVAC, Heating and cooling to the laboratories and offices, Building Management System, Specialist Gases supply, Fume extraction and ancillary services
Installation of backup power generator to allow building to continue to operate during power outages
Data services , including racks and patch panels
A complete security and fire detection system including employee entry control tags
Installation of cold rooms and associated equipment
Installation of bespoke laboratory furniture and Office Furniture
Outside works involved installing security fencing system and electronic security entrance gates, CCTV, external site lighting, new car park area and storage waste area
New specialist gas storage areas to supply the laboratories