INDUSTRIAL |  RESEARCH | TEACHING  |  MEDICAL
lab solutions without compromise
As part of our offering of precision made laboratory worktops, InterFocus can provide an exceptional range of laminate worktops meticulously designed for the discerning commercial environment. Our products epitomise the confluence of aesthetic finesse and unparalleled durability, catering exclusively to commercial applications.
Each laminate surface is engineered to endure the rigorous demands of the modern business landscape, while maintaining visual appeal. Discover our premium collection and invest in a solution that upholds the standards and ambitions of your enterprise. Elegance, resilience, and professional functionality await.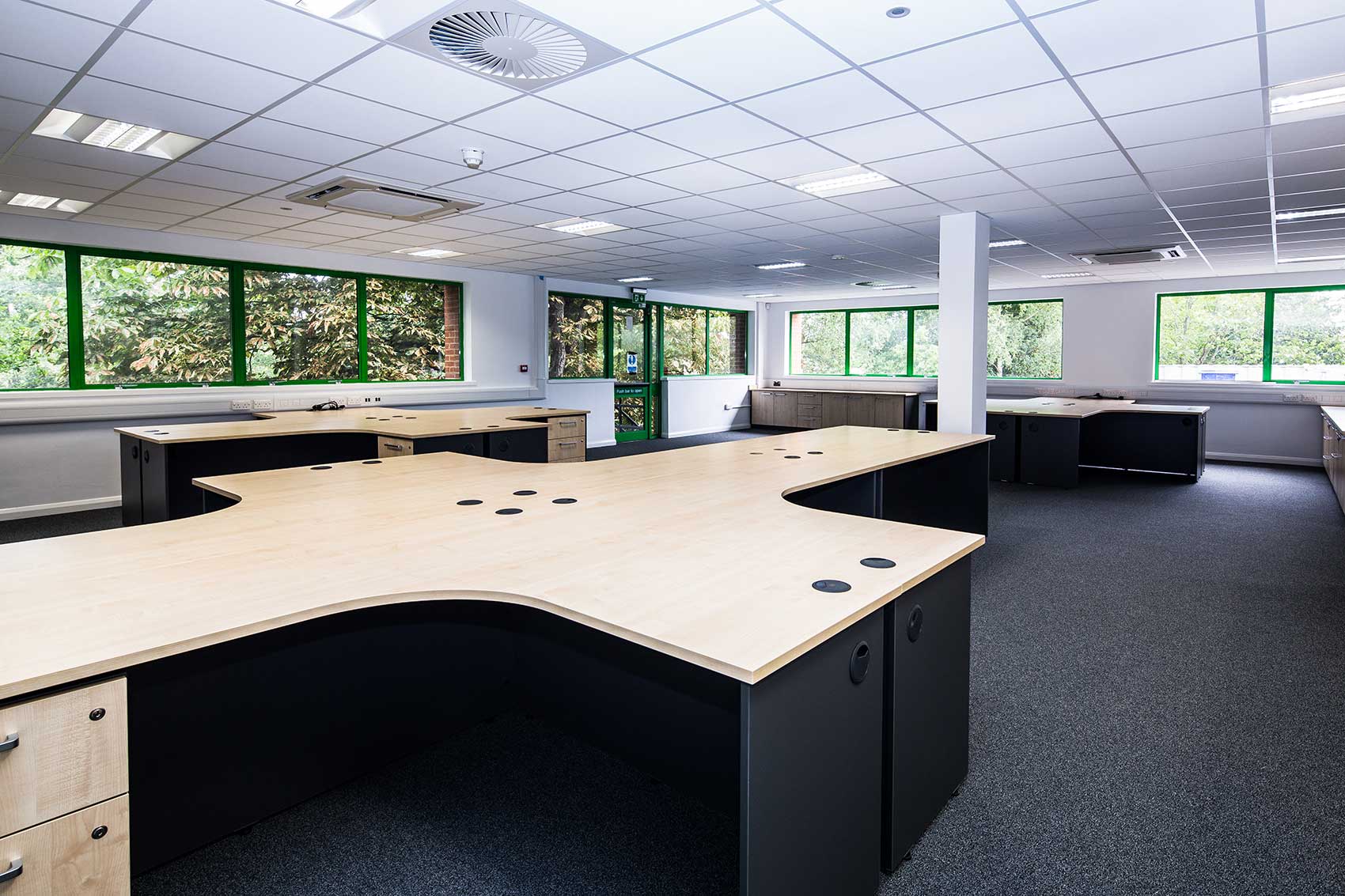 bespoke laminate worktops and furniture
While laminates are not ideally suited as a laboratory worktop unless they do not require strict cleaning regimes, durability and high chemical resistance, they do make a good choice for the under bench furniture as they do offer some chemical resistance. Laminate worktops are more suitable for an office environment or laboratory write up area, providing a good worksurface that will last. Typically laminate worktops offer a more designer appearance for your surfaces, however it's important to remember that laminate is best used for dry applications.
We pride ourselves on sourcing only the finest laminates tailored for the high demands of commercial environments. Trust in our selection that exclusively features top UK brands such as Kronospan, Polyrey, Formica and Egger.
Our extensive portfolio offers an impressive array of colours, authentic wood look finishes, and avant-garde features like anti-fingerprint technology. Engineered for both aesthetic appeal and unmatched durability, our offerings not only stand up to the rigours of daily business operations but also elevate your workspace's sophistication.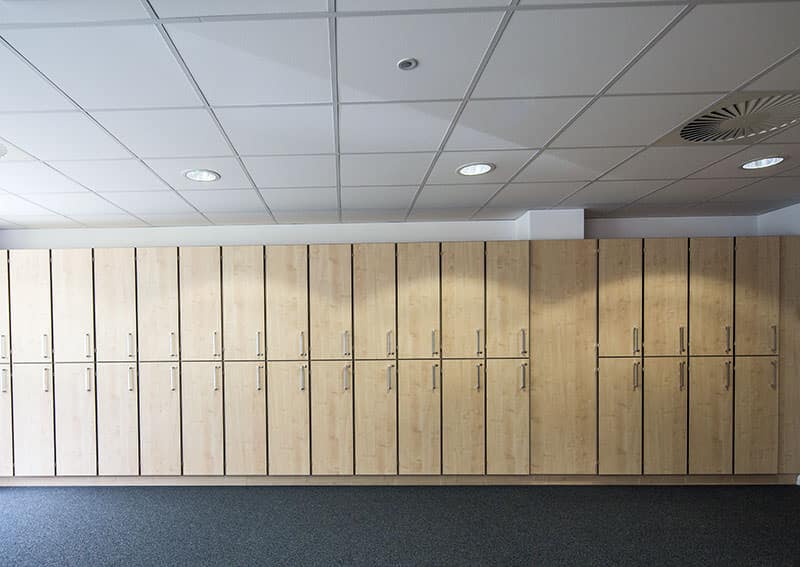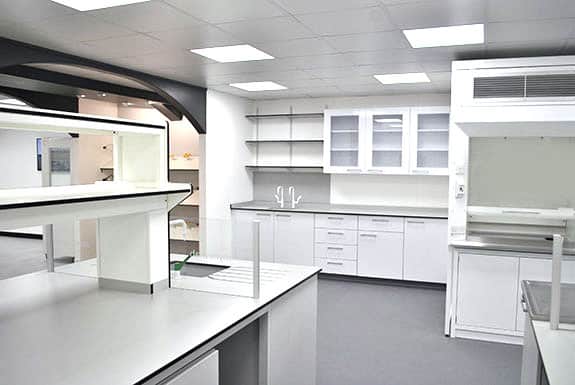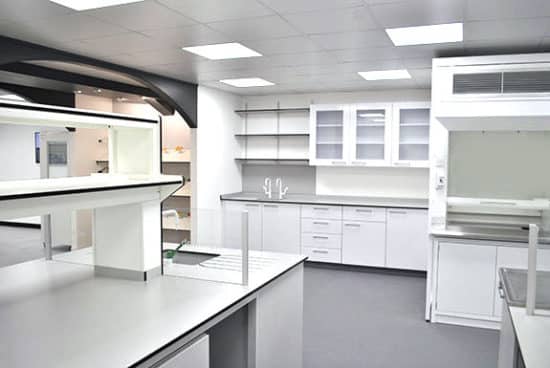 WHY NOT Visit Our Showroom and Factory
We always welcome visitors to view our manufacturing process and to see our product range within our modern showroom. Its the ideal opportunity to meet the team and discuss your project in more detail. We look forward to meeting you and discussing your next project.
JUST SOME OF OUR CASE STUDIES
SHOWCASING OUR TURNKEY LABORATORY construction projects FOR some of OUR CLIENTS